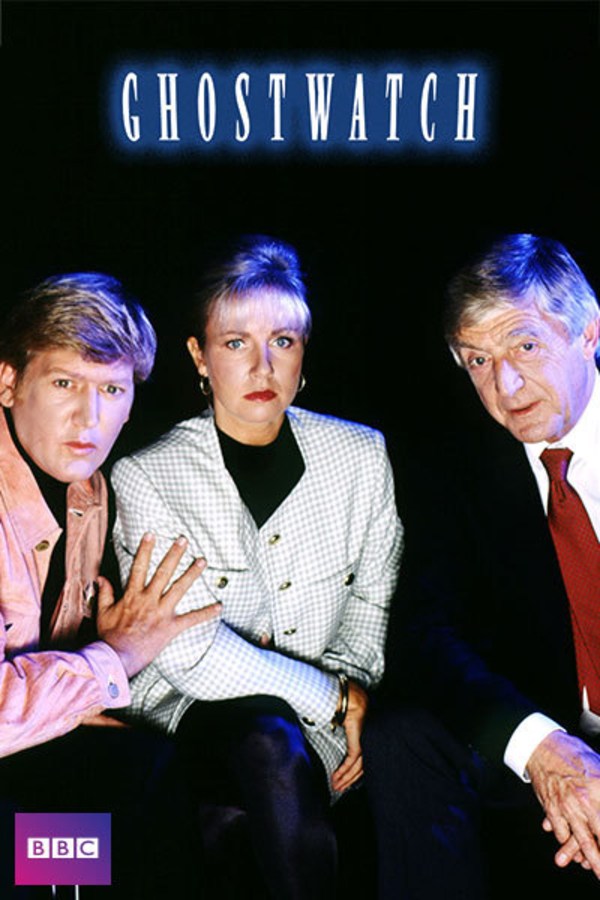 Ghostwatch
Directed by Lesley Manning
A TV reporter investigates a haunted house in this classic British "documentary", which was originally broadcast in the UK on Halloween in 1992. As experts in the BBC studio discuss supernatural phenomena, reporter Sarah Greene waits patiently for proof of a poltergeist named Pipes, whose bad behavior grows bolder throughout the evening. GHOSTWATCH freaked out gullible viewers across the UK (no warning indicated the special was scripted), leading to controversy, lawsuits and a devoted cult following who continue to search the doc for hidden glimpses of the ghoul.
A TV reporter takes her crew to investigate a haunted house in this legendary British "documentary".
Cast: Craig Charles, Michael Parkinson, Mike Smith, Sarah Greene
Member Reviews
Absolutely delightful! The historic significance of this film makes it one not to be overlooked -- the first of the "found footage" genre, Ghostwatch transformed horror as we know it. The attention to detail to making this film look as true-to-life as possible, from the "playing themselves" cast to the phone-in hotline, is remarkable. The real-life consequences of this film are astounding! Both in the horror genre, and in the disturbing social reaction to the piece. Filled with genuine scares and intrigue, a must-see for any horror fan.
Decent documentary style from the early 90s from the BBC. Should make a follow up.
Good watch overall, bit of a slow burn but recommended.
"Now I know most of these reviews are fake" Or maybe they have a different opinion than you?
So cool especially for it being a paranormal activity type film from '92. I never even knew this existed until I came across it here. It even fooled me for a little while until I read the description