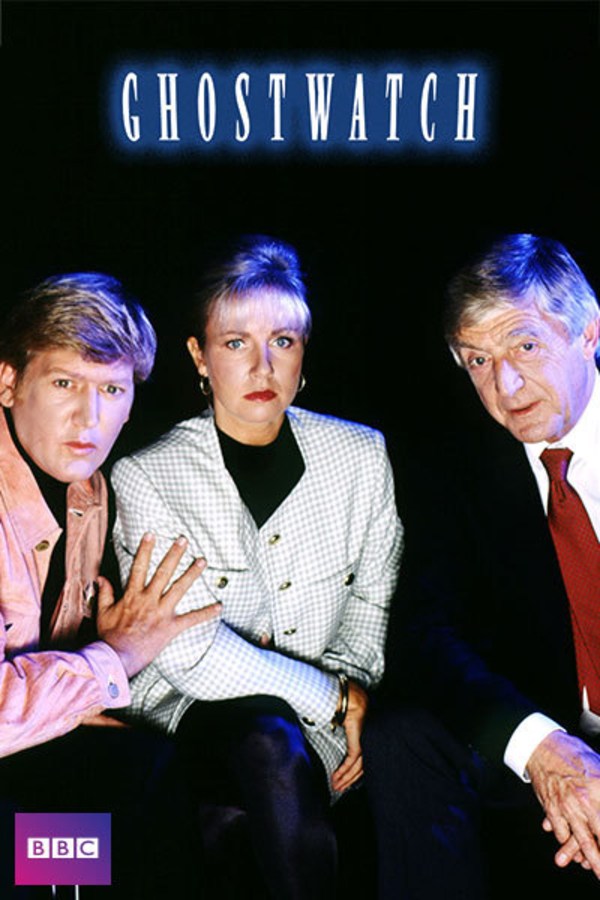 Ghostwatch
Directed by Lesley Manning
A TV reporter investigates a haunted house in this classic British "documentary", which was originally broadcast in the UK on Halloween in 1992. As experts in the BBC studio discuss supernatural phenomena, reporter Sarah Greene waits patiently for proof of a poltergeist named Pipes, whose bad behavior grows bolder throughout the evening. GHOSTWATCH freaked out gullible viewers across the UK (no warning indicated the special was scripted), leading to controversy, lawsuits and a devoted cult following who continue to search the doc for hidden glimpses of the ghoul.
A TV reporter takes her crew to investigate a haunted house in this legendary British "documentary".
Cast: Craig Charles, Michael Parkinson, Mike Smith, Sarah Greene
Member Reviews
It was a fun slow burn to watch, definitely a good lighthearted horror movie
Very well made. I enjoyed this a lot.
All around a very well-executed, mockumentary-style take on a very standard story. Would be enjoyable to watch alone, on a date night, or even with a group of friends. Great atmosphere and consistent tone throughout.
pretty excellent piece of media. fun watch even for non horror fans like my wife. we had a great time watching it and even reading about the history afterwards.
Not usually scared of ghost, but the atmosphere built is really enthralling. Also there's some fun stuff like they kept calling the basement the "glory hole". So there's some unintentional laughs. Bonus points because Craig Charles (Lister from Red Dwarf) plays HIMSELF in it. And it's a little piece of history. 5 out of 5 skulls!