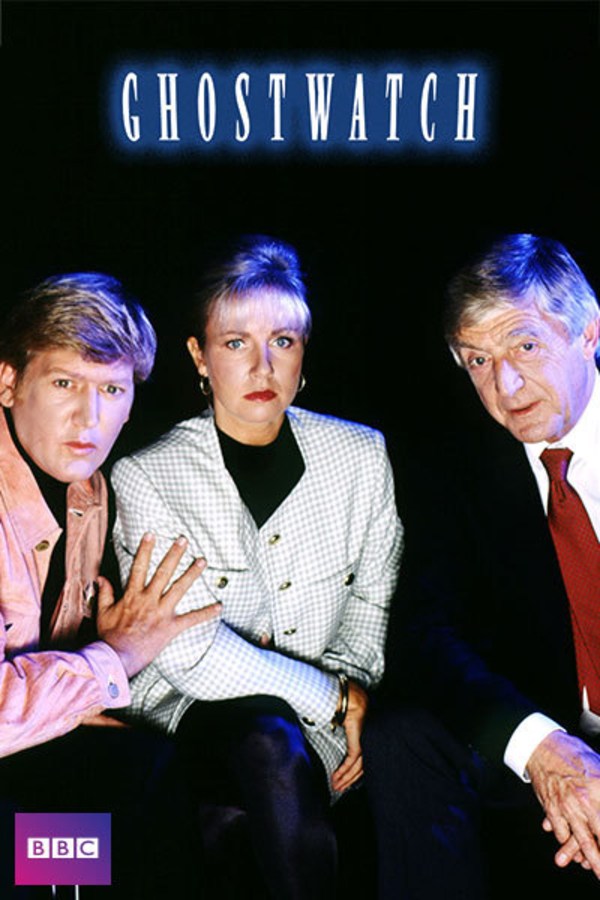 Ghostwatch
Directed by Lesley Manning
A TV reporter investigates a haunted house in this classic British "documentary", which was originally broadcast in the UK on Halloween in 1992. As experts in the BBC studio discuss supernatural phenomena, reporter Sarah Greene waits patiently for proof of a poltergeist named Pipes, whose bad behavior grows bolder throughout the evening. GHOSTWATCH freaked out gullible viewers across the UK (no warning indicated the special was scripted), leading to controversy, lawsuits and a devoted cult following who continue to search the doc for hidden glimpses of the ghoul.
A TV reporter takes her crew to investigate a haunted house in this legendary British "documentary".
Cast: Craig Charles, Michael Parkinson, Mike Smith, Sarah Greene
Member Reviews
This was way ahead of its time, and still holds up with age, IMO. Definitely scary, sucks you into it, and feels like it's actually happening effortlessly. Wish they made em more like this, these days.
First off, imagine that when this came out on air, it was equivalent of being on CNN or CNBC, people thought it was real! And it holds up to that point very well. It starts off very, very slow, exactly as you would expect from a "documentary", but BOY does it escalate. There are times when you will try to find the inaccuracies, to say "Oh look at that misstep, this IS just a movie", except it explains those "inaccuracies" and ends up being very disturbing. Without spoilers, the last 3rd of this movie has still yet to be topped in the "found footage" genre. HIGHLY RECOMMENDED
I love this movie! It is a great version of the Enfield Haunting. Plus, when it first aired in the UK, a great many were convinced it was real. That's just good storytelling! Did they not recognize Craig Charles (Dave Lister in the series Red Dwarf)? LOL
One of the best adaptations of the Enfield haunting. Well worth a watch! Scared the bejeeze out of people when it first aired.
While I don't recommend this movie if you want to be scared, from a technical standpoint this movie is fascinating. As someone who is interesting in film making, I went into this looking for the ways the filmmakers tried to make this seem live and convincing from both a writing, acting, cinematography, etc. standpoint. Watching it like that, I highly enjoyed. If you like horror and the technical aspects of film making, this is a must watch.