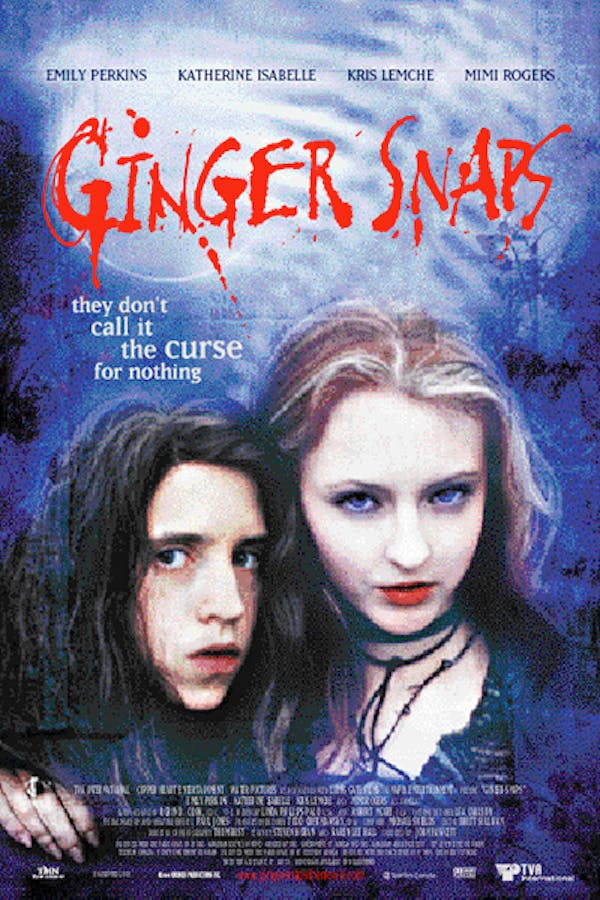 Ginger Snaps
Directed by John Fawcett
Two death-obsessed sisters, outcasts in their suburban neighborhood, must deal with the tragic consequences when one of them is bitten by a deadly werewolf. Morbid and singular in their small town, Brigitte and Ginger vow to live and die together, but when Ginger is attacked by a werewolf, she grows detached from her sister and embraces a vicious new lifestyle. Written by Karen Walton and directed by ORPHAN BLACK creator John Fawcett, GINGER SNAPS packs dark, affecting themes of family, feminism and oncoming womanhood into a grisly creature feature. A favorite upon release, GINGER SNAPS only grows more ferocious with age, as it takes its rightful place as one of our great werewolf stories. Contains strong language, violence and gore.
Two outcast sisters must deal with the tragic consequences when one of them is bitten by a werewolf.
Cast: Emily Perkins, Katharine Isabelle, Kris Lemche
Member Reviews
One of the great werewolf movies but also one of the best movies about sisters
As the president of the Love for the Dogs Foundation President from the Ontario chapter, I don't approve this Nickelodeon telefilm.
Wow, I threw this on last night as I was going to bed..I was not sleeping a wink once I started this movie. I kinda hate myself for sleeping on this movie for the last 20 years. A great werewolf movie indeed. Hit play you won't regret it.
So, let me start by saying I'm late to the game on watching this. If I would have watched this back when I was a teenager when it came out I'm sure I would have loved it. But watching it for the first time in 2020 as a 31 year old.... meh, I didn't really care for it guys. I think it's nostalgia for most, but it's just meh for me...
We did a Live-Group-Watch-Chat-Party tonight in our group and watched Ginger Snaps. It was my first time watching it and I must say... It was so good! Why did I wait so long to watch it! Thanks @Michelle for recommending it. Shudder Horror Fans Facebook group- Come Join Us--- https://www.facebook.com/groups/ShudderHorrorFans/