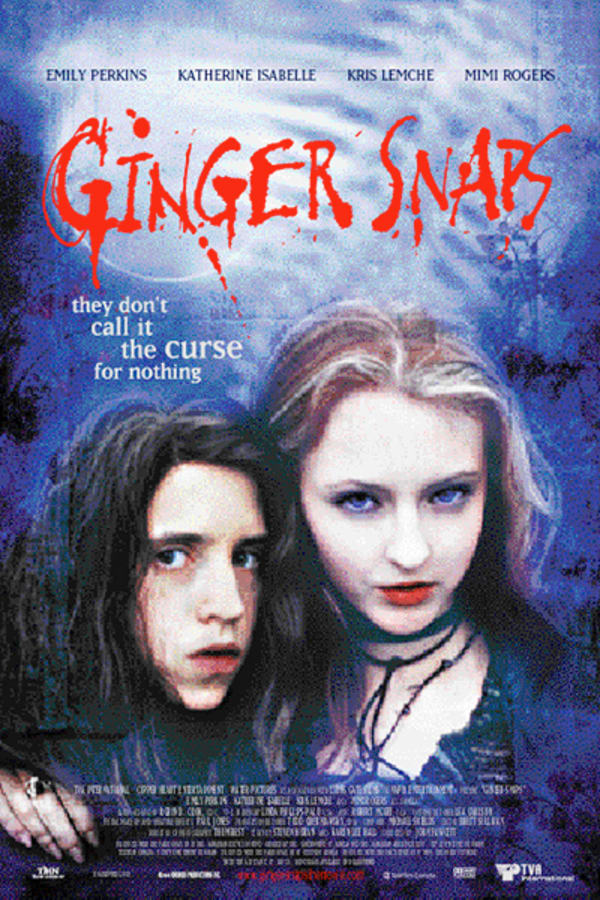 Ginger Snaps
Directed by John Fawcett
Two death-obsessed sisters, outcasts in their suburban neighborhood, must deal with the tragic consequences when one of them is bitten by a deadly werewolf. Morbid and singular in their small town, Brigitte and Ginger vow to live and die together, but when Ginger is attacked by a werewolf, she grows detached from her sister and embraces a vicious new lifestyle. Written by Karen Walton and directed by ORPHAN BLACK creator John Fawcett, GINGER SNAPS packs dark, affecting themes of family, feminism and oncoming womanhood into a grisly creature feature. A favorite upon release, GINGER SNAPS only grows more ferocious with age, as it takes its rightful place as one of our great werewolf stories. Contains strong language, violence and gore.
Two outcast sisters must deal with the tragic consequences when one of them is bitten by a werewolf.
Cast: Emily Perkins, Katharine Isabelle, Kris Lemche
Member Reviews
I did not think i would like this movie but it was definitely a pleasant surprise!
One of the best films ever made.
I love this movie. It's horror, but also gives good feminist commentary.
My favorite entry in the werewolf movie subgenre of horror. It's meta, it has a feminist commentary, but it doesn't take itself *too* seriously or sacrifice in the horror/drama/gore department to make its point. You'll laugh, you'll jump, and you may even cry when all is said and done. Two severed thumbs way way up.
Gets better every time I watch it. Highly recommend the Scream Factory blu-ray/DVD release for the commentaries by the director and writer that highlight storytelling techniques and thematic nuances.