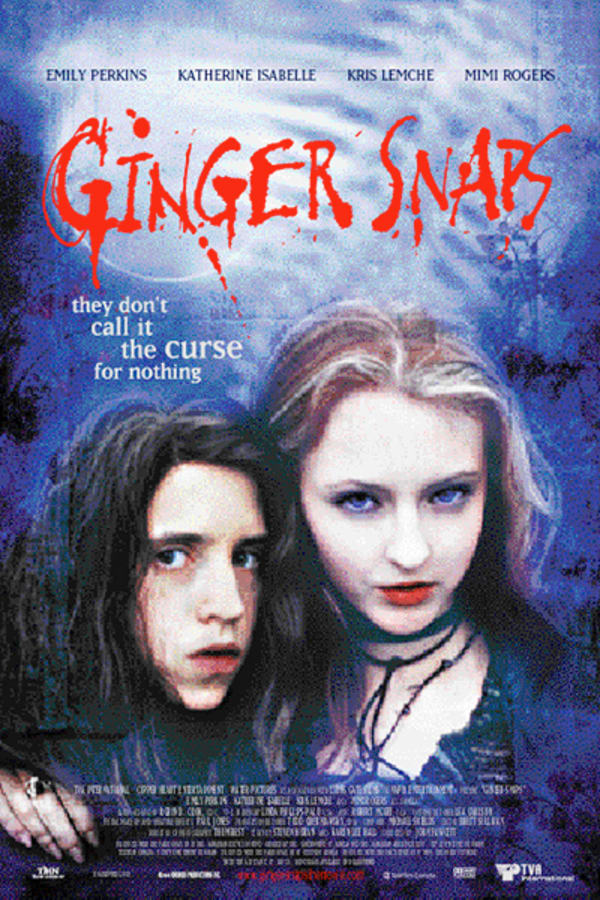 Ginger Snaps
Directed by John Fawcett
Two death-obsessed sisters, outcasts in their suburban neighborhood, must deal with the tragic consequences when one of them is bitten by a deadly werewolf. Morbid and singular in their small town, Brigitte and Ginger vow to live and die together, but when Ginger is attacked by a werewolf, she grows detached from her sister and embraces a vicious new lifestyle. Written by Karen Walton and directed by ORPHAN BLACK creator John Fawcett, GINGER SNAPS packs dark, affecting themes of family, feminism and oncoming womanhood into a grisly creature feature. A favorite upon release, GINGER SNAPS only grows more ferocious with age, as it takes its rightful place as one of our great werewolf stories. Contains strong language, violence and gore.
Two outcast sisters must deal with the tragic consequences when one of them is bitten by a werewolf.
Cast: Emily Perkins, Katharine Isabelle, Kris Lemche
Member Reviews
Ginger Snaps is an allegory for lycanthropy and menstruation and has wonderful practical effects. I love the relationship between sisters on screen and the Werewolf effects are fantastic. Katharine Isabelle is a true Scream Queen! Watch the whole Ginger Snaps Trilogy!
Yes loved every minute of it ..... excellent ... movie ...
A relatively close second to Dog Soldiers in the werewolf genre.
I remember Katherine Isabelle from the movies "Bones" (with Snoop Dogg) and "Freddy Vs. Jason". I know her roles were low-budget types, but she's a good actress nonetheless. I'm not into modern-day teeny-bopper movies, but this one was pretty good.
The perfect blend of teen angst, hormones, and a bloody strong case of the munchies.