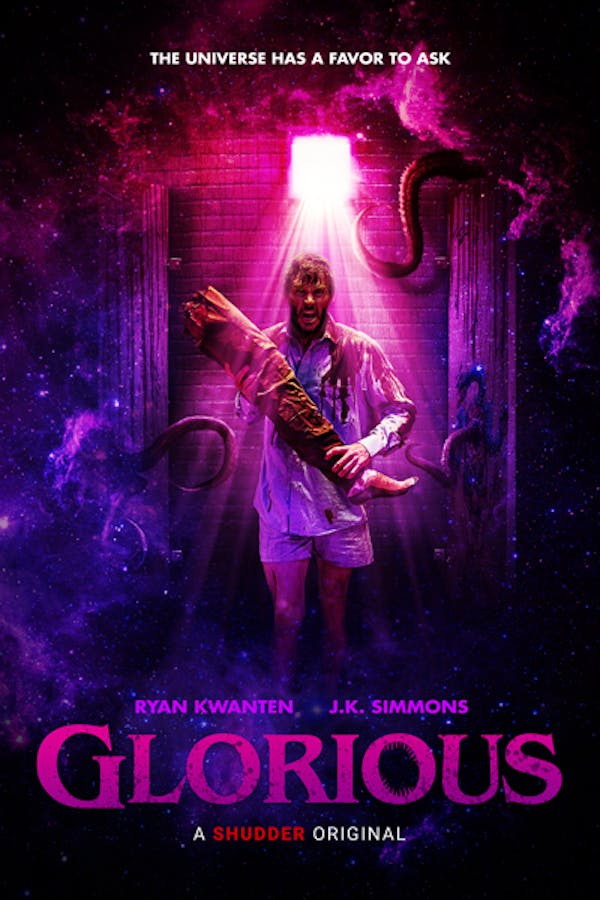 Glorious
Directed by Rebekah McKendry
A heartbroken man finds himself trapped in a bathroom with a strange voice who says he may be the only hope in stopping a terrible event. A SHUDDER ORIGINAL
A heartbroken man finds himself trapped in a bathroom with a strange voice who says he may be the only hope in stopping a terrible event.
Cast: Ryan Kwanten, J.K. Simmons
Member Reviews
Lovecraft-influenced, contained horror movie. Really interesting, original characters and dialogue, a few surprising twists and a really unique plot. Held my attention from beginning to end.
A fresh, unique horror film that isn't dumb, but at the same time doesn't take itself too seriously. With the minimal cast and number of locations, it could almost (almost) have worked as a stage play. The premise is inherently kind of funny, and there are laughs to be had, but ultimately this is a horror film, and it delivers in that respect.
Worth the watch for fans of cosmic horror.
IT was... a movie. thats all