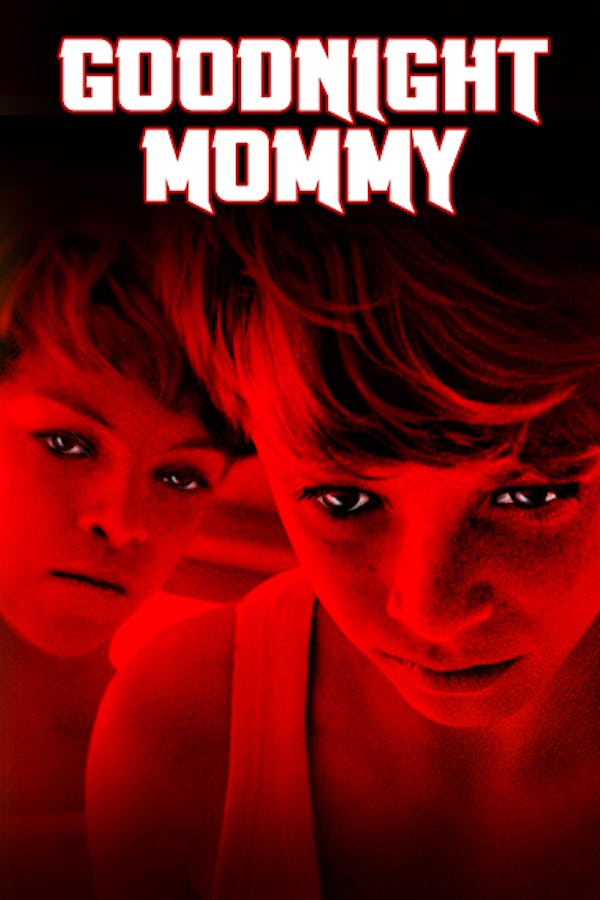 Goodnight Mommy
Directed by Severin Fiala, Veronika Franz
In the heat of the summer lays a lonesome house in the countryside where nine year old twin brothers await their mother's return. When she comes home, bandaged after cosmetic surgery, nothing is like before, and the children start to doubt whether this woman is actually who she says she is. What ensues is a terrifying observational struggle with fatal consequences on par with THE SHINING and DEAD RINGERS.
A pair of twins doubt their mother is who she says she is in this shocking international gem.
Cast: Susanne Wuest, Lukas Schwarz, Elias Schwarz, Hans Escher
Member Reviews
A bit slow in the middle, but worth it for the last 30 minutes. Creepy and unsettling.
Definitely, absolutely NOT on par with The Shining and Dead Ringers. Pretty shit movie & a bit weird....
While not filled with jumpscares or adrenaline rushes this film is still super disturbing! its a slow burn and the ending made me sit there staring at the screen like a fool. definitely worth the watch
Not perfect by any means but ultimate rewarding
I loved this! Wasnt as clever as the other people to spot the ending before the end! 🤦🏼‍♂️