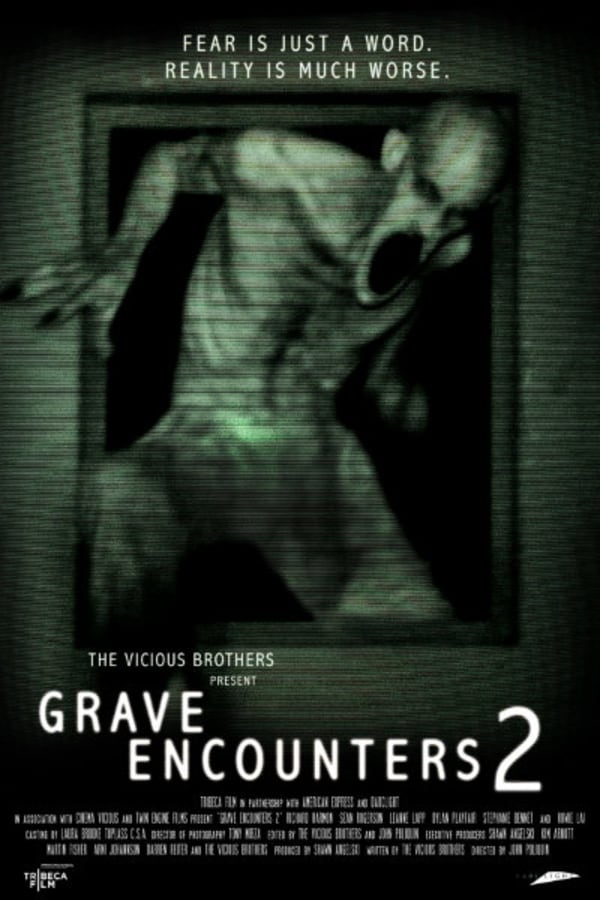 Grave Encounters 2
Directed by John Poliquin
In this sequel to The Vicious Brother's 2011 indie horror, GRAVE ENCOUNTERS, a group of film students decide to make a documentary about the events of the previous film by breaking into the insane asylum where the horror took place. Finding themselves the target of malevolent entities, the group must use their knowledge of the original TV show to escape the horrors that lie within the asylum. GRAVE ENCOUNTERS 2 is an effective sequel that links back and expands upon the original film, whilst offering fresh ideas that keep the movie's story from getting stale. Contains strong language, violence and gore.
A film student who is obsessed with the movie GRAVE ENCOUNTERS sets out with his friends to visit the psychiatric hospital depicted in the original film.
Cast: Richard Harmon, Leanne Lapp, Jennifer Dylan
Member Reviews
Jesus Christ this was a mess
Annoying protagonists make this film unwatchable.
I love the first film despite the terrible sfx so I was really hopeful. They could have done so much more with this but they do exactly the same things and we're supposed to be shocked?🙄. The girl being dragged and her death scene was ok and when they think they've escaped but not enough to redeem it. When I read a bit about it it sounded good but I'm very disappointed unfortunately.