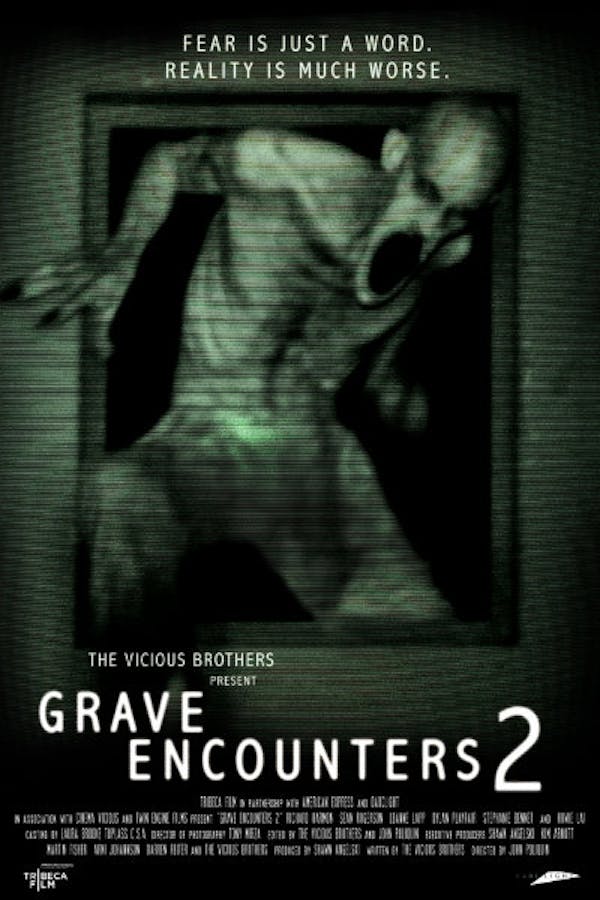 Grave Encounters 2
Directed by John Poliquin
In this sequel to The Vicious Brother's 2011 indie horror, GRAVE ENCOUNTERS, a group of film students decide to make a documentary about the events of the previous film by breaking into the insane asylum where the horror took place. Finding themselves the target of malevolent entities, the group must use their knowledge of the original TV show to escape the horrors that lie within the asylum. GRAVE ENCOUNTERS 2 is an effective sequel that links back and expands upon the original film, whilst offering fresh ideas that keep the movie's story from getting stale. Contains strong language, violence and gore.
A film student who is obsessed with the movie GRAVE ENCOUNTERS sets out with his friends to visit the psychiatric hospital depicted in the original film.
Cast: Richard Harmon, Leanne Lapp, Jennifer Dylan
Member Reviews
As sequels go it's a pretty good one!
I thought this was an amazing follow up, I don't know why everyone's hating on it.
Absolutely ridiculous. This movie is a cheap cash grab trying ride the waves of the popularity of the first film. Over the top, stupid and ruins the mythos of the first film. However I absolutely loved this one. I feel like for me the relatability factor with the characters was really high ("I'm going reinvent the horror genre, I'm the next Craven") and to that end I enjoyed it a whole lot, imagining myself to probably have done the same sort of things and made the same choices as the characters in the film. Movie in a movie isn't always a good way to go but I enjoyed what they did with it, the scares are good, the returning characters are surprising and the ending twist is absolutely bombastic. A stupid film but an absolute gem.