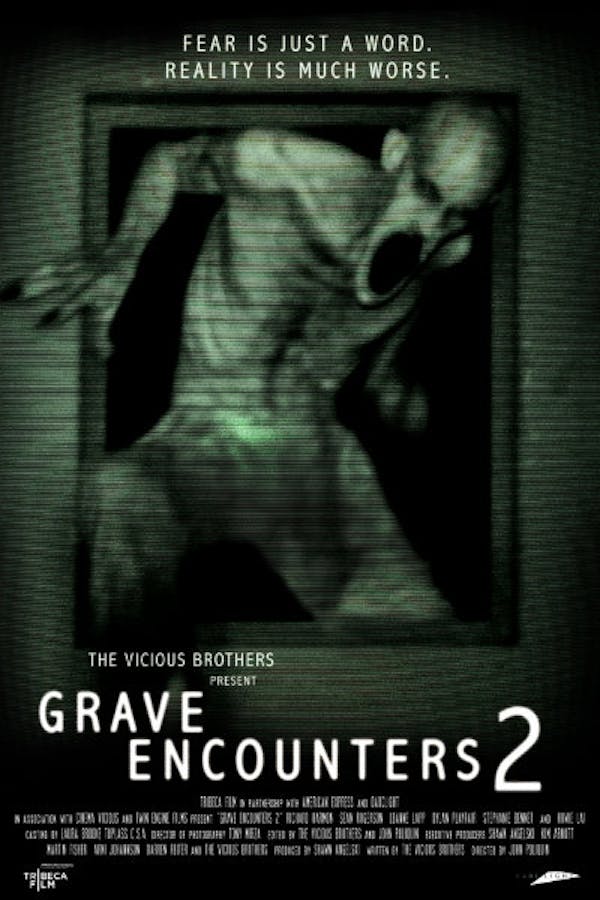 Grave Encounters 2
Directed by John Poliquin
In this sequel to The Vicious Brother's 2011 indie horror, GRAVE ENCOUNTERS, a group of film students decide to make a documentary about the events of the previous film by breaking into the insane asylum where the horror took place. Finding themselves the target of malevolent entities, the group must use their knowledge of the original TV show to escape the horrors that lie within the asylum. GRAVE ENCOUNTERS 2 is an effective sequel that links back and expands upon the original film, whilst offering fresh ideas that keep the movie's story from getting stale. Contains strong language, violence and gore.
A film student who is obsessed with the movie GRAVE ENCOUNTERS sets out with his friends to visit the psychiatric hospital depicted in the original film.
Cast: Richard Harmon, Leanne Lapp, Jennifer Dylan
Member Reviews
my friend harley could barely watch the film with how scary it was 5/7
Solid follow up to the first film. Let's be honest, neither film is great or all that original but there are some scares, a creepy setting, interesting lore, and a little gore. Not a film I'd buy but definitely not something that I thought was a waste of time. 3/5
You could easily skip over the first 35 minutes of this film and miss nothing. It sort of follows the path of another horror sequel, "The Blair Witch 2," with a "meta/4th wall" approach with a lot of nodding at the audience and claims that the first film was based on real events. This failed in BW2 and it fails for the first third of this movie. Fortunately, for "Grave Encounters 2," things get much better once the protagonists get to the asylum. The special effects are good for the budget, and there are some creative plot twists. I almost turned this film off after 25 minutes, but that would've been a mistake. It's about 2/3's of a decent film actually. It's not as good as the first film in the series, however.