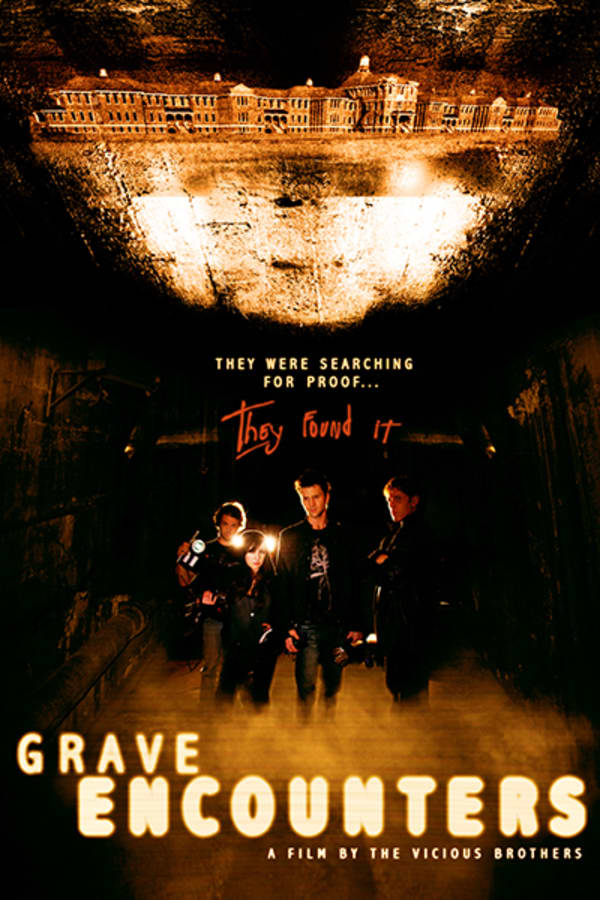 Grave Encounters
Directed by The Vicious Brothers
Lance Preston and the crew of ghost-hunting reality series, "Grave Encounters", begin shooting the latest episode of their TV show inside an old psychiatric hospital, asking the facility's caretaker to lock them up till morning. Acting up to the cameras, the group carry out their paranormal investigation. But when terrifying entities begin to attack the crew, terror dawns on the group as they realise that this ghost investigation might be for real. A Canadian take on the found footage sub genre, Grave Encounters treads familiar horror ground but elevates its well worn story through frightening imagery and genuine scares. Contains strong language, violence and gore.
Reality TV ghost hunters find more than they ever hoped in an abandoned psychiatric hospital.
Cast: Ben Wilkinson, Sean Rogerson
Member Reviews
Enjoyed it. Well made, good suspense.
Great movie, no sequel needed. Great story you can get into. Seriously why did this movie get a shit sequel.
I like this one. Its not exactly original but its done very well. Its starts off strong, slows down a lot into a fairly predictable ending but i thought it was OK. The main problem is that we never really get any reason as to why anything happens, it just does. If you are looking for something scary then bang this on turn the lights off and enjoy.
I wasn't expecting to enjoy this as much as I did. It seems to have been ignored as classed as 'found film' which is a dodgy genre as a whole - hit or miss basically. I enjoyed this so much I bought this & the 2nd one which was a let down after this.