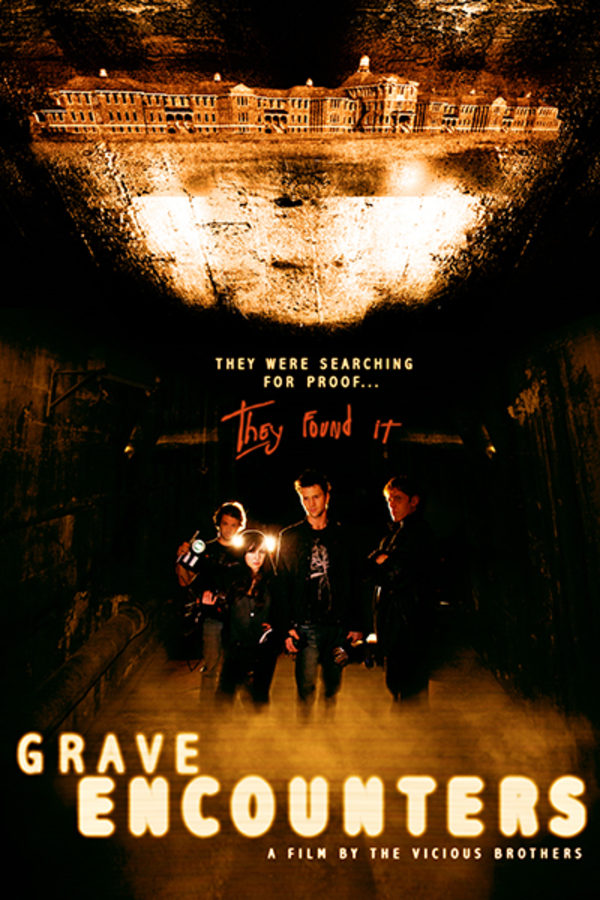 Grave Encounters
Directed by The Vicious Brothers
Lance Preston and the crew of ghost-hunting reality series, "Grave Encounters", begin shooting the latest episode of their TV show inside an old psychiatric hospital, asking the facility's caretaker to lock them up till morning. Acting up to the cameras, the group carry out their paranormal investigation. But when terrifying entities begin to attack the crew, terror dawns on the group as they realise that this ghost investigation might be for real. A Canadian take on the found footage sub genre, Grave Encounters treads familiar horror ground but elevates its well worn story through frightening imagery and genuine scares. Contains strong language, violence and gore.
Reality TV ghost hunters find more than they ever hoped in an abandoned psychiatric hospital.
Cast: Ben Wilkinson, Sean Rogerson
Member Reviews
I'd personally give this a 3.5 if I could, because whilst its not a classic it is a solidly made found footage movie. It becomes pretty relentless after a while and at that point it loses the creeping dread atmosphere for cheap jump scares and I think that lets it down. But its really well acted throughout, the one thing that can really throw me out of a found footage film is if I cease believing this is really happening to these poor schmoes, but at no point did I find their reactions or the quality of acting anything less than great. Its engaging, I like most of them and feel for them as things get properly crazy. So whilst not quite excellent, its definitely a solid and for the most part effective watch.
Has some good jump scares
saw Grave Encounters 2 before i saw this one a couple years back. Just watched this and while I like the 2nd better, this one was well acted and really had me believing just like the 2nd. Maybe 10 min too long in the end but overall such a solid flick. Scared the shit outta me in some parts.
This was a fun watch. I enjoyed the overall vibe, and some parts were genuinely disturbing. Wish they'd avoided some of the CGI effects in the third act, and some sections drag a bit, but it's definitely worth your time.