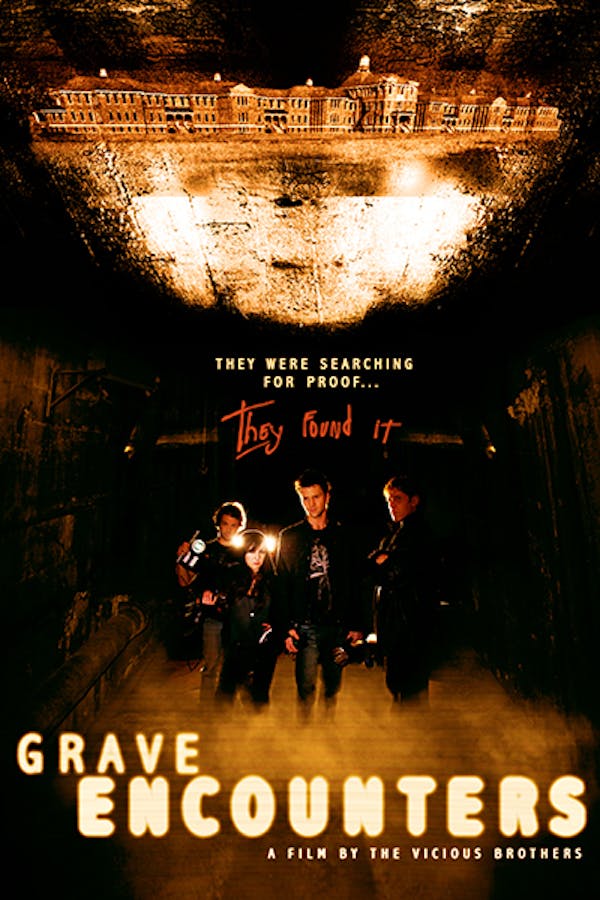 Grave Encounters
Directed by The Vicious Brothers
Lance Preston and the crew of ghost-hunting reality series, "Grave Encounters", begin shooting the latest episode of their TV show inside an old psychiatric hospital, asking the facility's caretaker to lock them up till morning. Acting up to the cameras, the group carry out their paranormal investigation. But when terrifying entities begin to attack the crew, terror dawns on the group as they realise that this ghost investigation might be for real. A Canadian take on the found footage sub genre, Grave Encounters treads familiar horror ground but elevates its well worn story through frightening imagery and genuine scares. Contains strong language, violence and gore.
Reality TV ghost hunters find more than they ever hoped in an abandoned psychiatric hospital.
Cast: Ben Wilkinson, Sean Rogerson
Member Reviews
I like found-footage horror, this one's a good ride.
It was done well. It's straight up just an amalgam of horror tropes. Did a good job of calling itself out in that respect in Grave Encounters 2
I remember seeing this years ago when it came out, and enjoying it. I was going through this phase where I was really into movies that featured abandoned asylums and things of that nature. Session 9 and Death Tunnel are two others that come to mind. I hadn't seen this in years, and so I decided to give it another go. Sadly, I didn't enjoy it nearly as much as did before. I was bored to the point of checking the time count repeatedly to see how much longer I had to sit through.
I really enjoyed this one! Decent scares but nothing overtly terrifying. Great environment and the way the hospital itself seemed to be alive and change on its own really reminded me of the Silent Hill games and Haunting of Hill House. Worth a watch at least!
I have to give this film big ups for the all around tasty scene that happened around 49:54. I wasnt sure until them but I have to give it to the actors in this film, it knocked my socks off right then and there. I don't normally rate cinema so highly but this film has to get a 5/5 for me, mostly because of the raw emotion in that 49:54 scene.