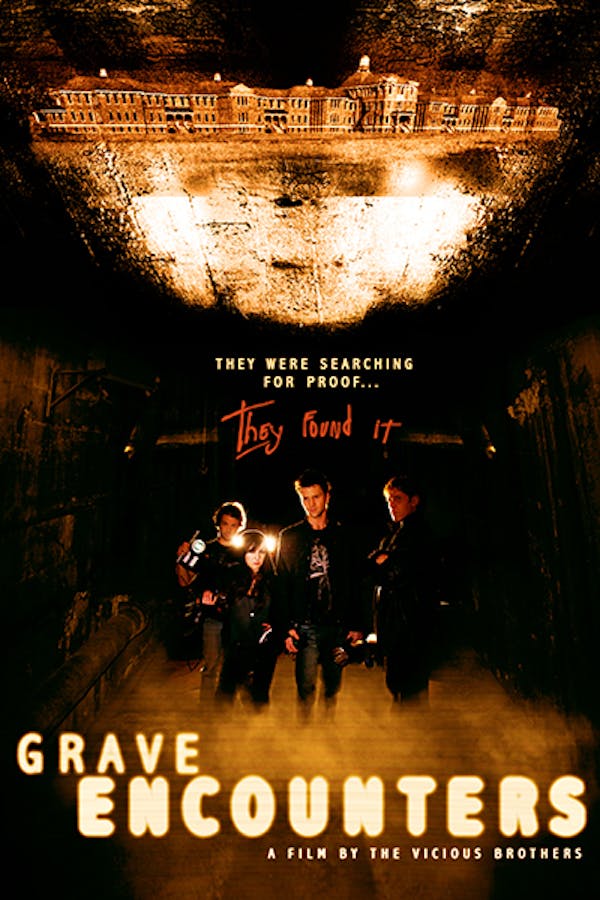 Grave Encounters
Directed by The Vicious Brothers
Lance Preston and the crew of ghost-hunting reality series, "Grave Encounters", begin shooting the latest episode of their TV show inside an old psychiatric hospital, asking the facility's caretaker to lock them up till morning. Acting up to the cameras, the group carry out their paranormal investigation. But when terrifying entities begin to attack the crew, terror dawns on the group as they realise that this ghost investigation might be for real. A Canadian take on the found footage sub genre, Grave Encounters treads familiar horror ground but elevates its well worn story through frightening imagery and genuine scares. Contains strong language, violence and gore.
Reality TV ghost hunters find more than they ever hoped in an abandoned psychiatric hospital.
Cast: Ben Wilkinson, Sean Rogerson
Member Reviews
Pretty good for found footage. Give it a shot.
Even though this is nowhere near perfect I have a soft spot for this movie. It is a good play on the ghost hunters tv shows and i wish more movies used this concept and improve on it.
Fun watch, quite a few jump scares but I enjoyed it nonetheless
Is this the origin of the shrieking long face ghost jump scare?