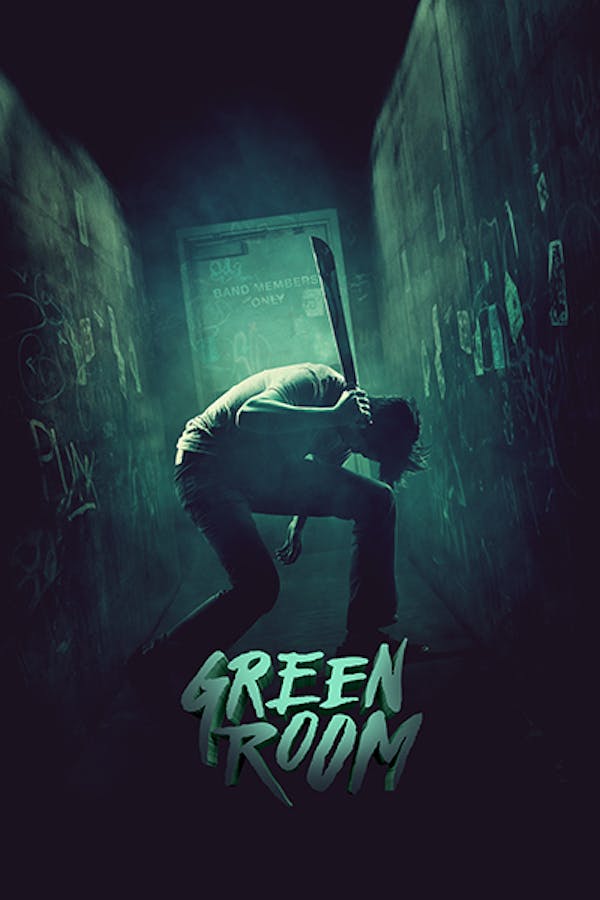 Green Room
Directed by Jeremy Saulnier
A band straying into a secluded part of the Pacific Northwest stumbles onto a horrific act of violence. Because they are the only witnesses, they become the targets of a terrifying gang of skinheads who want to make sure all the evidence is eliminated.
A punk rock band is forced to fight for survival after witnessing a murder at a neo-Nazi skinhead bar.
Cast: Anton Yelchin, Joe cole, Alia Shawkat, Callum Turner
Member Reviews
A weak, uninspiring disappointment, especially after Saulnier's "Blue Ruin", which was a masterpiece. This is certainly not a horror movie.
Lots of fun and tense moments. I wasn't sure I liked the premise of the movie but in the end it worked well. Good acting and I'd totally recommend watching :-)
Thoroughly enjoyed this take on a "desperate hotstage situation". Beliveable plot as well as characters decisions. Gore was well done, but not gore just for gores sake. I would absolutely watch this again.
Far better than I had anticipated. I loved the gore. Well done!!
The perfect horror/thriller. Complex, sympathetic characters established in very little time. The baddies are BAD. The violence is shocking. The story is simple and devastating. Rare moments of genuine humour in amongst all the mayhem.