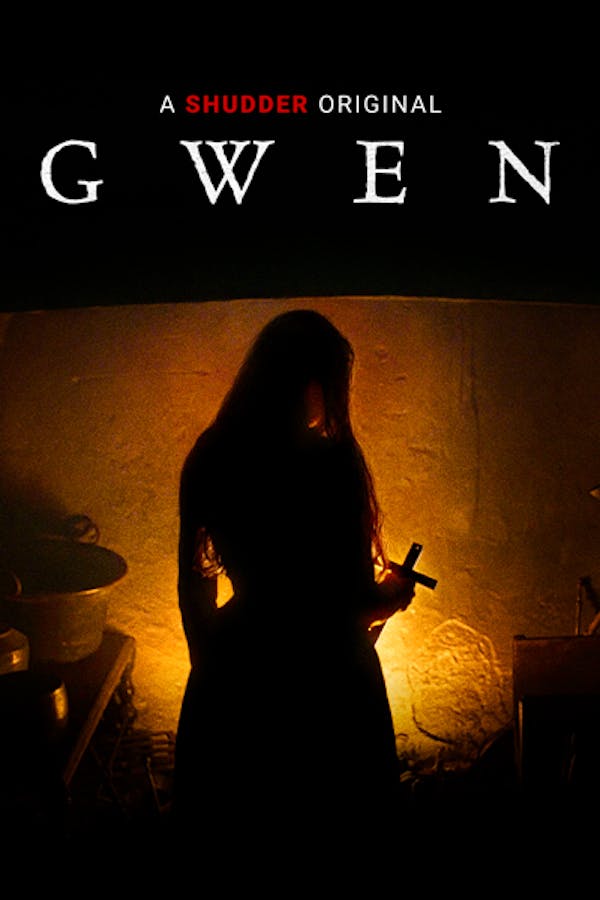 Gwen
Directed by William McGregor
In this stark and atmospheric tale, Gwen is a young girl struggling with her mother's mysterious illness, her father's absence and the suspicious local community that has turned on them. Somehow Gwen must find the strength to guide her family through the darkness and overcome the evil that is taking grip of her home. A SHUDDER ORIGINAL.
In this stark folk horror, a young girl tries desperately to keep her home together as a growing darkness takes hold.
Cast: Eleanor Worthington-Cox, Richard Harrington, Mark Lewis Jones
Member Reviews
Warning: lots of animal violence. Plot: bad stuff happens to passive people. Don't buy into the trailer. All the "scary" stuff is from Gwen's dreams. The monsters are greedy landowners. The mom knows they're going to die all through the movie and does zero to protect herself or her daughters (the same thing happened to another family since the killers must follow a checklist apparently). Gwen is an intensely bland heroine. Every character is empty. There's nothing here. Imagine the Witch (clearly an inspiration) without a witch, Black Philip, vibrant characters, or a kick in the nuts ending. This one ends with a bored looking Gwen watching her mom burned to death along with her house. Then she walks off with her dull little sister (who is also pretty chill over Mom dying) into the cruel world where they'll starve to death or get killed. This movie is an example of when someone takes an idea from a movie and can't figure out what made the original memorable.
Beautifully shot and acted Horror here. Anyone not seeing that this story is indeed Horror needs to broaden his understanding of the genre. Recommended for history buffs and Antiquarian Horror fans. There is violence, gore, and even the suggestion of a ghost--but you'll have to really look for it.
Boring, bland and a story that's been done too many times before... it's just pretentious art-house tragic-drama.
So what is the horror here, beyond being in 19th century Wales?