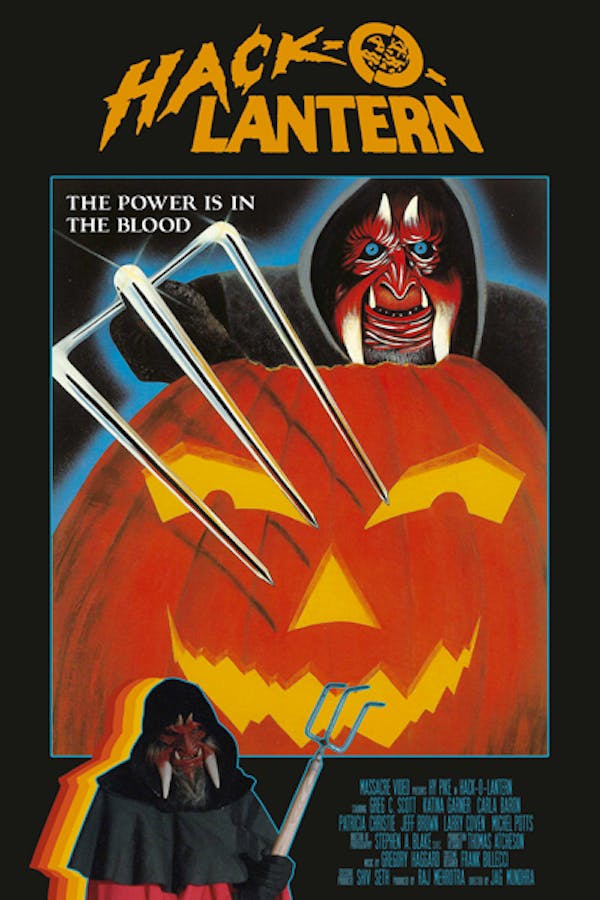 Hack-O-Lantern
Directed by Jag Mundhra
A young man under the influence of his evil grandfather can only achieve manhood through a Halloween-night murder.
As a satanic family prepares for Halloween, a killer strikes wearing a mask of death.
Cast: Hy Pyke, Gregory Scott Cummins, Katina Garner
Member Reviews
Vintage 1980s schlock from the golden age of the VHS rental & USA Up All Night.
Just a mess. Grandpa is basically Senator Lindsey Graham playing a satanist. So thats special. Then they chose to cast a man who looks to be in his early 30s to play a younger man in his early 20s. Tommy. The decision to include a stand up comedian who does a bit was desperate. The dream dance number? What does it mean, why does this movie exist?How's about a snake charmer belly dancer who's in her late 50s and stares into the camera? No? Or the senior citizen stripper? Spicy. Or asking the maniac chasing you through a graveyard trying to kill you to "please help me"? All who endured this tragesty of a movie should seek punitive damages. WE are the true victims, us and that "comedian"...Christ almighty...
a "so bad it's good" trainwreck