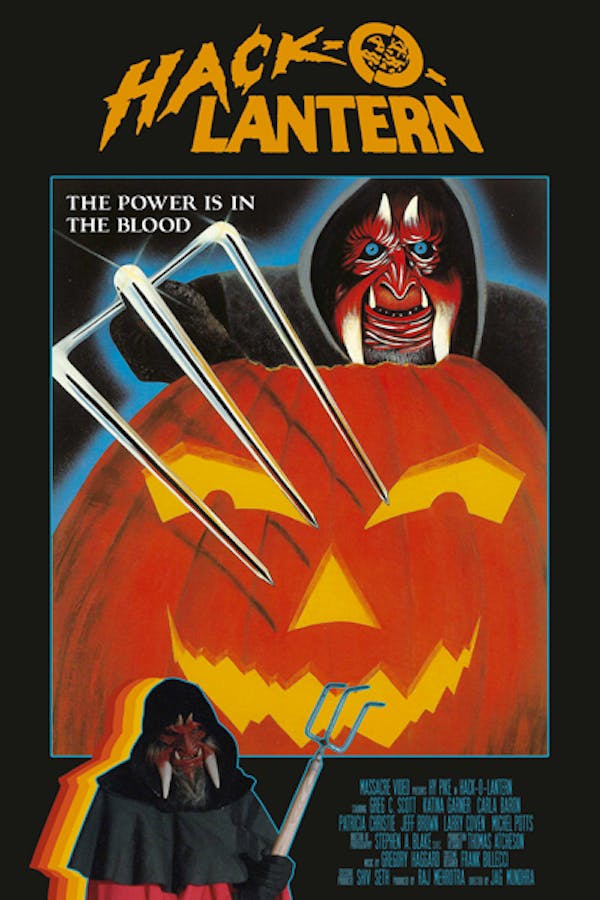 Hack-O-Lantern
Directed by Jag Mundhra
A young man under the influence of his evil grandfather can only achieve manhood through a Halloween-night murder.
As a satanic family prepares for Halloween, a killer strikes wearing a mask of death.
Cast: Hy Pyke, Gregory Scott Cummins, Katina Garner
Member Reviews
Hy Pyke and DC La Croix saved this movie
Terrible, I love cheese and all film things bad so to speak but damn, this is just plain dreadful, I'm glad I checked it out here first before forking out for a blu ray. wish I could give half a skull, or none whatsoever.
First off, I am guessing it was filmed in the 80s despite it saying 1988 but stranger stories are likely true in some way. A undeniably campy romp of satanic horror meets the slasher subgenre with a gothic family narrative added for good measure. The right kind of movie to watch with a little hard liquor or a few good brews.
That definitely was one of the turkey impressions I have ever seen.