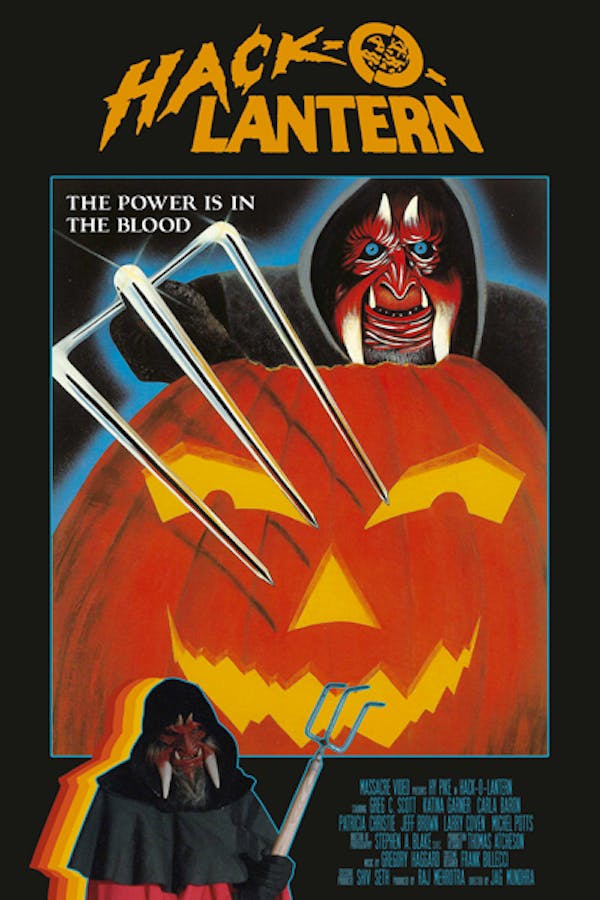 Hack-O-Lantern
Directed by Jag Mundhra
A young man under the influence of his evil grandfather can only achieve manhood through a Halloween-night murder.
As a satanic family prepares for Halloween, a killer strikes wearing a mask of death.
Cast: Hy Pyke, Gregory Scott Cummins, Katina Garner
Member Reviews
so silly.shitty acting.turn back now while you still can!!!
I think a lot of the twists really work. I enjoyed this movie overall. The music is great. Some nice shots here and there. I also enjoyed the t&A (Usually in horror flicks it just the T, but thank god we got some A here!). Again, did think the twist were fun and interesting. Its a neat flick. Check it out, but don't go in with high expectations.
This movie is 100% my jam. It's weird, got some good kills, and a decent family drama at the center of it. Plus there's padding that includes a strip scene followed by a guy doing a tight five minutes of stand-up. Has a satisfying ending.
stupid and very predictable but will give it 3 skulls for some great T&A