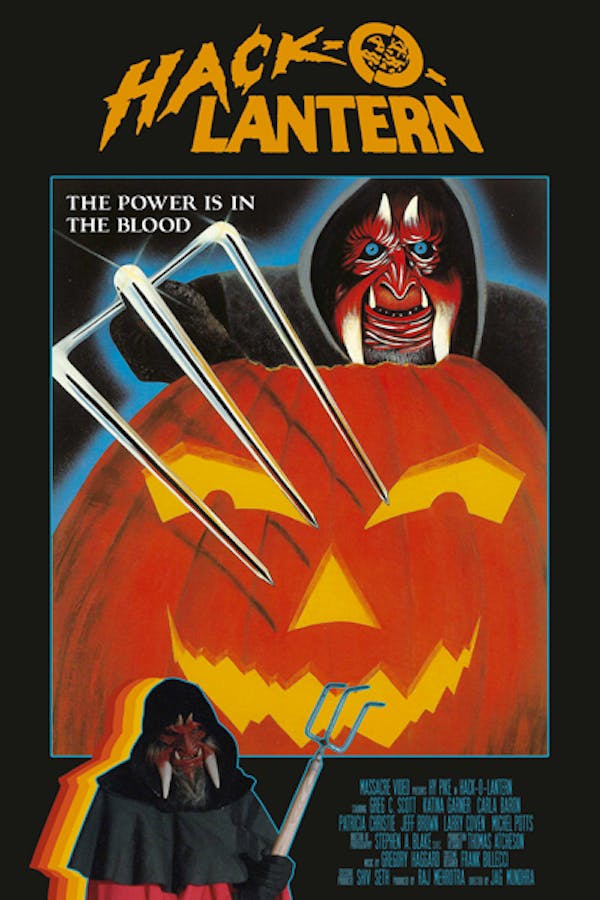 Hack-O-Lantern
Directed by Jag Mundhra
A young man under the influence of his evil grandfather can only achieve manhood through a Halloween-night murder.
As a satanic family prepares for Halloween, a killer strikes wearing a mask of death.
Cast: Hy Pyke, Gregory Scott Cummins, Katina Garner
Member Reviews
Hard to know whether to laugh or cry at this one it is so bad.
So unintentionally funny, watch it with someone else for maximum enjoyment.
Trashy horror gold. The only thing that could have made it more perfect would've been if the late Divine could've played Grandpa. Schlocktastic!