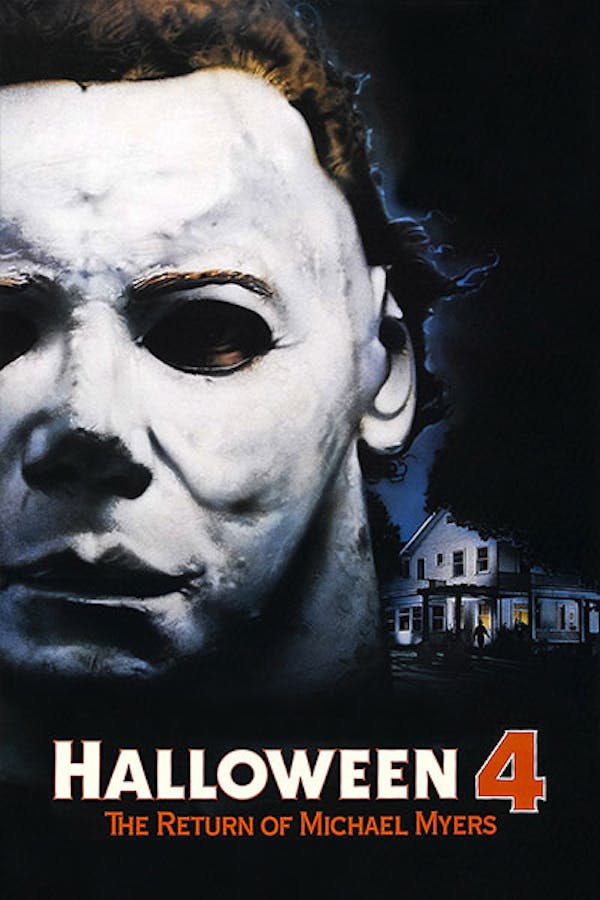 Halloween 4: The Return of Michael Myers
Directed by Dwight H. Little
It's a decade after the original Halloween massacre in Haddonfield, and Michael Myers lays comatose in a maximum security prison hospital. But when he learns of the existence of his young niece Jamie (Danielle Harris), he escapes to return home and fulfill his destiny of destruction. Can Michael's relentless killing spree be stopped by Dr. Loomis (the legendary Donald Pleasence) or will this inhuman evil again survive the most frightening night of the year?
Ten years after his original massacre, Michael Myers returns to Haddonfield to kill his seven-year-old niece on Halloween.
Cast: Donald Pleasence, George P. Wibur, Danielle Harris
Member Reviews
i luv the Halloween movies there amazing 😍😍😍😍😍😍😍
Pretty stupid, but I had a lot of fun
Not my favorite in the series, in truth, i like to forget about these and just look at the first and last, hands down the best of them. This movie pisses me off more than entertains me. Like why is Michael still bandaged?? The fire was ten years ago. Just felt at this point they were trying to make Michael into Jason... which takes away from what made Michael so much better... also the reason the next two in the series sucked even harder, but did have some creative death scenes... I give this one 3 skulls, only for Donald Pleasance and Danielle Harris' performances... in truth, its a really stupid movie which tried too hard to be more like Friday the 13th. I'll take season of the witch or Rob zombie remake over this one any day.