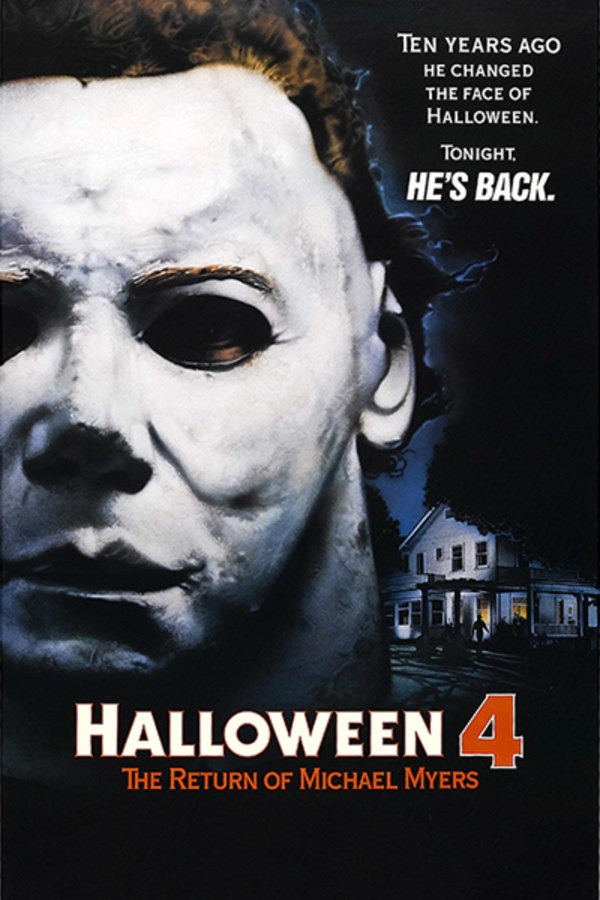 Halloween 4: The Return of Michael Myers
Directed by Dwight H. Little
It's a decade after the original Halloween massacre in Haddonfield, and Michael Myers lays comatose in a maximum security prison hospital. But when he learns of the existence of his young niece Jamie (Danielle Harris), he escapes to return home and fulfill his destiny of destruction. Can Michael's relentless killing spree be stopped by Dr. Loomis (the legendary Donald Pleasence) or will this inhuman evil again survive the most frightening night of the year?
Ten years after his original massacre, Michael Myers returns to Haddonfield to kill his seven-year-old niece on Halloween.
Cast: Donald Pleasence, George P. Wibur, Danielle Harris
Member Reviews
Part 3 wasn't even a "Halloween" movie. That movie should have been a standalone movie made for tv. It was a cash grab at best and a twisted tale at worst. THIS movie brought it back to where it should have been. It has ALL the campy teenage drama and the stock horror movie goods but it does a damn good job at painting this make believe town into reality. You can almost imagine living in this place. ( the way it is in the film ).The mask is AWFUL in this. Even the blonde school mask What did they do? Forget what mask was being used MID MOVIE and. Use some bleach blonde California version of MM? Great movie nonetheless
One star for Donald Pleasance. Another for John Carpenter's original theme. This is just not a good film, nor are most the sequels. Halloween did not require a sequel. That's not just my opinion, but Carpenters as well. The second had a few moments, H20 some more, but these films never could capture the suspense and style of the original. I would say it is due to Carpenter not being behind the camera, but he wrote the second and directed some scenes. He claimed he wrote it the way he did because of the escalation of violence in copycat films such as F13 in wake of Halloween. But F13 also not written in a manner to make sequels possible as least owned the absurdity of its sequels which was part of their charm. The second, third, fourth, even the sixth have their own feel and are memorable. I can't say the same for this series. I cannot remember the difference from four, five and six. I am hoping this weekends release of David Gordon Green's newest update will give fans a return to form.
An insipid and unwanted sequel. The original never needed a sequel. At least Season of the Witch is different and fun.
The closest of the sequels to being on par with the original. Loved the twist at the end!
When I was 12, I saw like the near end of this and it scared the crap out of me that I couldn't sleep a wink that night.