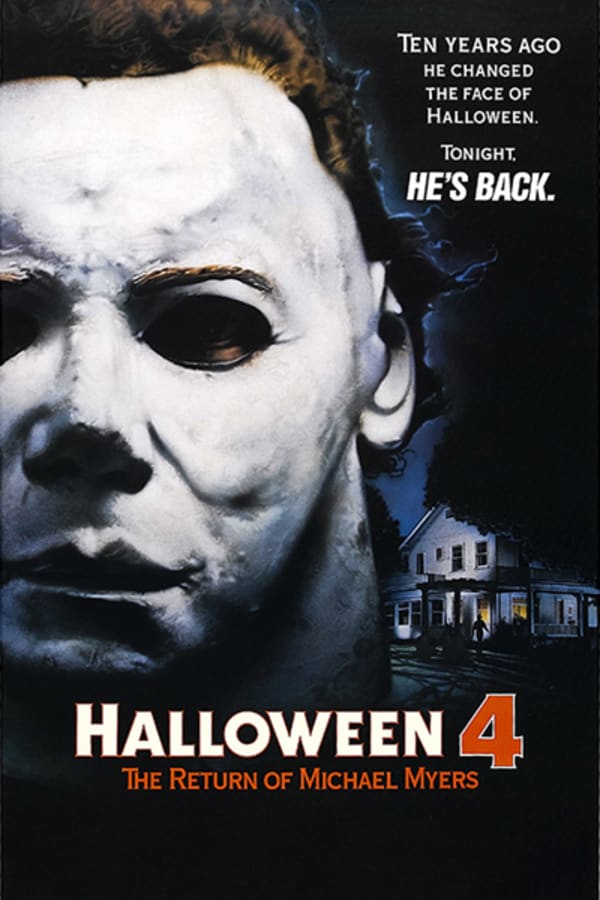 Halloween 4: The Return of Michael Myers
Directed by Dwight H. Little
It's a decade after the original Halloween massacre in Haddonfield, and Michael Myers lays comatose in a maximum security prison hospital. But when he learns of the existence of his young niece Jamie (Danielle Harris), he escapes to return home and fulfill his destiny of destruction. Can Michael's relentless killing spree be stopped by Dr. Loomis (the legendary Donald Pleasence) or will this inhuman evil again survive the most frightening night of the year?
Ten years after his original massacre, Michael Myers returns to Haddonfield to kill his seven-year-old niece on Halloween.
Cast: Donald Pleasence, George P. Wibur, Danielle Harris
Member Reviews
Very enjoyable! Way better than the first.
Serviceable sequel with enough gasps of solid film-making to lift its cringe-worthy dialogue into something that can at least be enjoyed as camp.
i absolutely love all the HALLOWEEN MOVIES..I HAVE YHE COLLECTION OF THEM I WATCH IT EVERYDAY
My absolute favorite movie ever, this is the only movie that can make me have nightmares every time I watch it lol.