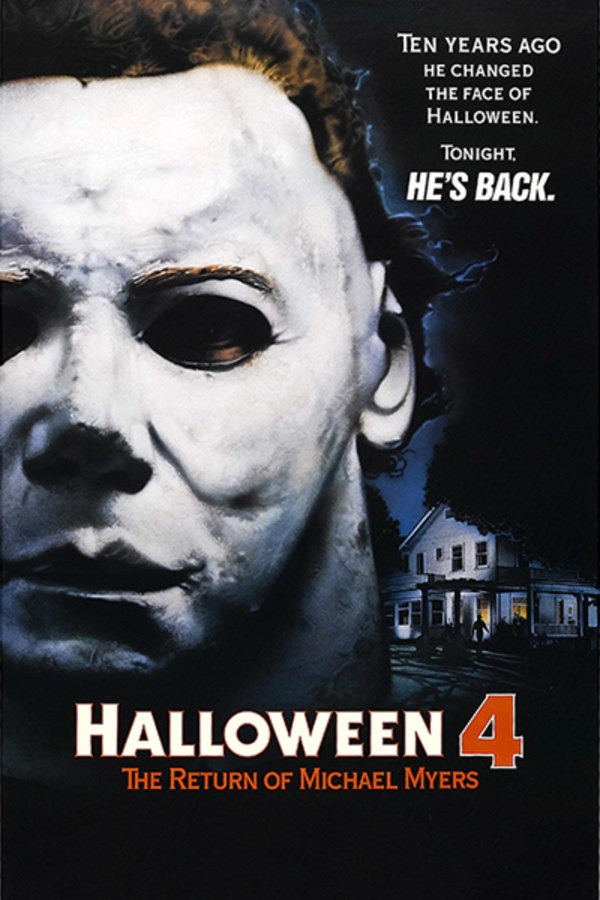 Halloween 4: The Return of Michael Myers
Directed by Dwight H. Little
It's a decade after the original Halloween massacre in Haddonfield, and Michael Myers lays comatose in a maximum security prison hospital. But when he learns of the existence of his young niece Jamie (Danielle Harris), he escapes to return home and fulfill his destiny of destruction. Can Michael's relentless killing spree be stopped by Dr. Loomis (the legendary Donald Pleasence) or will this inhuman evil again survive the most frightening night of the year?
Ten years after his original massacre, Michael Myers returns to Haddonfield to kill his seven-year-old niece on Halloween.
Cast: Donald Pleasence, George P. Wibur, Danielle Harris
Member Reviews
Ending makes it all worth it.
This is where the series goes to shit. H3 does well as a stand alone movie, although it should have never had the Halloween title. I try to pretend anything past H3 was ever made, except 2018.
The way the ending ties into the original is superb however, you have to sit through roughly 80 minutes of rubbish to get there.
A definite dyop in quality, but it's still good. My rank has Halloween as best, obviously, Halloween III best of the rest, followed closely by this one and 4.