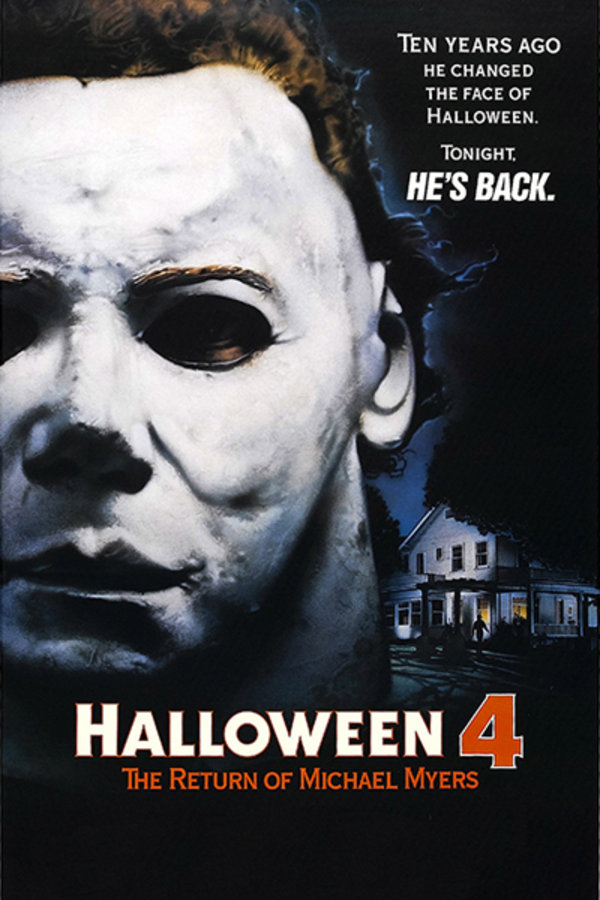 Halloween 4: The Return of Michael Myers
Directed by Dwight H. Little
It's a decade after the original Halloween massacre in Haddonfield, and Michael Myers lays comatose in a maximum security prison hospital. But when he learns of the existence of his young niece Jamie (Danielle Harris), he escapes to return home and fulfill his destiny of destruction. Can Michael's relentless killing spree be stopped by Dr. Loomis (the legendary Donald Pleasence) or will this inhuman evil again survive the most frightening night of the year?
Ten years after his original massacre, Michael Myers returns to Haddonfield to kill his seven-year-old niece on Halloween.
Cast: Donald Pleasence, George P. Wibur, Danielle Harris
Member Reviews
Halloween 3: Season of the Witch is the best thing the Halloween franchise had done since the original. The notion of creating an anthology franchise was so smart. The irony of that failed idea, is that every cry baby who saw 3 and weren't happy that Michael was no longer the story got exactly what they wanted. More Michael. But with the start to an increasingly bad franchise. Nothing since 3 has been anything more than more explanations for a character who was predicated on complete mystery. And a desperate attempt to make good on something that progressively gets worse with ever installment. Including Rob Zombie's remakes. And the 2018 installment. Only further proving that the franchise is a mess and they tried to retcon all of it with a "do over".
It's a bad movie, and a bad Halloween movie. 3 skulls just cause it's a Halloween title but in reality it deserves 1, 2 at most.
An okay movie which has an interesting ending that they completely ignore in Halloween 5. Probably the last good one until H20 or the 2018 one.
Add more Halloween movies please 🙏🏽
What a spin! I thought after Halloween 3 there was no come back but I was wrong!