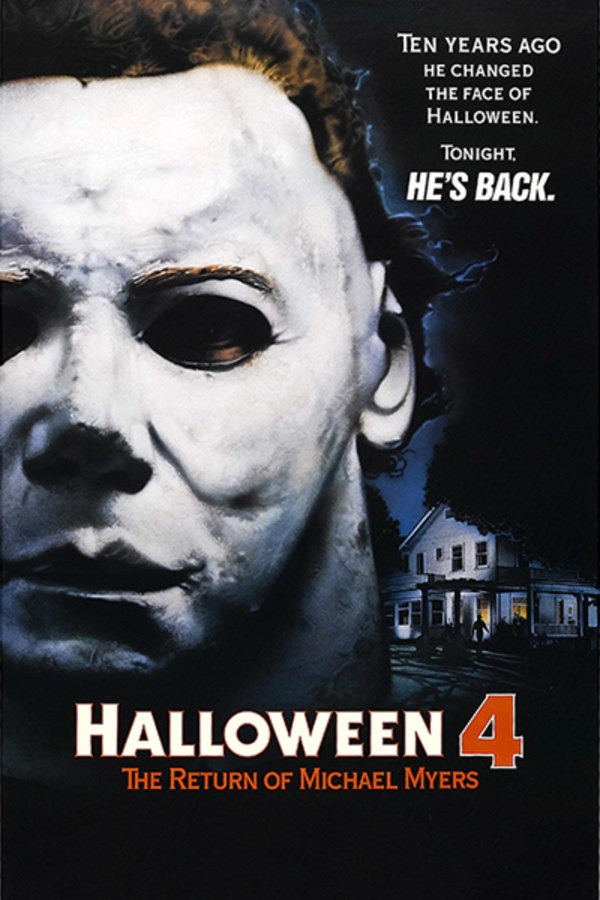 Halloween 4: The Return of Michael Myers
Directed by Dwight H. Little
It's a decade after the original Halloween massacre in Haddonfield, and Michael Myers lays comatose in a maximum security prison hospital. But when he learns of the existence of his young niece Jamie (Danielle Harris), he escapes to return home and fulfill his destiny of destruction. Can Michael's relentless killing spree be stopped by Dr. Loomis (the legendary Donald Pleasence) or will this inhuman evil again survive the most frightening night of the year?
Ten years after his original massacre, Michael Myers returns to Haddonfield to kill his seven-year-old niece on Halloween.
Cast: Donald Pleasence, George P. Wibur, Danielle Harris
Member Reviews
Pleasantly surprised a few different times.
pure classic and suspense
Worth watching just for the kids who tease Jaime, "Jaime is an orphan. Jaime is an orphan". Also the kids who pull over to offer Loomis a ride but speed off leaving him in dust are great too. Bullying was an art that got lost in the 80s.