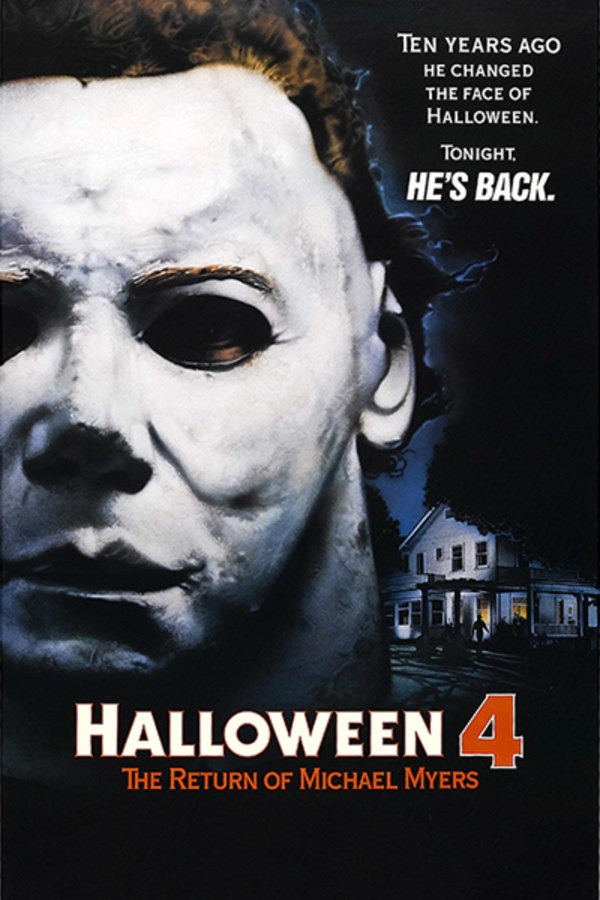 Halloween 4: The Return of Michael Myers
Directed by Dwight H. Little
It's a decade after the original Halloween massacre in Haddonfield, and Michael Myers lays comatose in a maximum security prison hospital. But when he learns of the existence of his young niece Jamie (Danielle Harris), he escapes to return home and fulfill his destiny of destruction. Can Michael's relentless killing spree be stopped by Dr. Loomis (the legendary Donald Pleasence) or will this inhuman evil again survive the most frightening night of the year?
Ten years after his original massacre, Michael Myers returns to Haddonfield to kill his seven-year-old niece on Halloween.
Cast: Donald Pleasence, George P. Wibur, Danielle Harris
Member Reviews
Halloween 4 is one of my favorites. Intro is eerie and sets the mood of Halloween. New and improved music had mor bass and was a tad snappier. With the exception of Laurie in tje original, this movies characters are the best of the series. I saw it in the theaters when I was 9 and Brady was my idol and Sheriff Meekers gun was legit! The setting of the film is perfect. The idea of making Ben Meeker's house a fortress was brilliant. The only drawback of this film was the mask.
Poor writing, poor acting, awful update on the mask....I love the first two and even some of the others are decent, but 4 really sucked.
Halloween 4 left us with an amazing twist ending that felt compelling. I was really excited to see the continuation of the story but they just ended up trashing the idea of Jamie being the new evil. However Danielle Harris continues to do an amazing job. Writing is awful, Micheal Myers stops to listen to people, they don't even use the original house, people put down shotguns to use pistols, man in black is pointless. This movie had an awful script and is derivative nonsense. Stop after Halloween 4.
A very fun return for the Boogeyman. Solid flick with good rewatch value.
One of the best reboots of the 80s