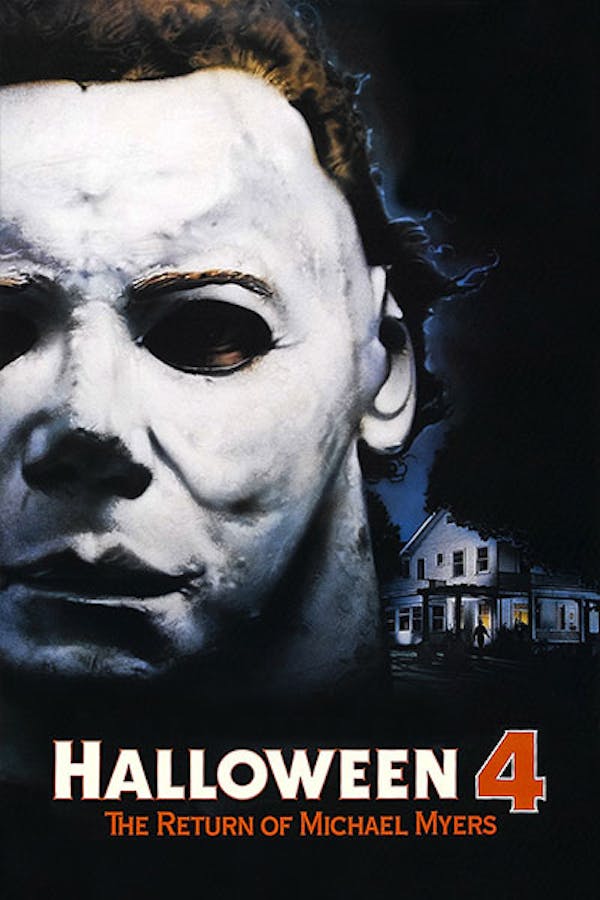 Halloween 4: The Return of Michael Myers
Directed by Dwight H. Little
It's a decade after the original Halloween massacre in Haddonfield, and Michael Myers lays comatose in a maximum security prison hospital. But when he learns of the existence of his young niece Jamie (Danielle Harris), he escapes to return home and fulfill his destiny of destruction. Can Michael's relentless killing spree be stopped by Dr. Loomis (the legendary Donald Pleasence) or will this inhuman evil again survive the most frightening night of the year?
Ten years after his original massacre, Michael Myers returns to Haddonfield to kill his seven-year-old niece on Halloween.
Cast: Donald Pleasence, George P. Wibur, Danielle Harris
Member Reviews
I always love having the Halloween movies playing in the background while I do things around the house; really gets me in the Halloween spirit. 5 skulls just for being entertaining and a fun watch!
Good evening I'm Michael Myers. I have huge psychological problems and I'm going to take them out on you
I personally love the Halloween series and am slightly obsessed with Michael Myers. I'm hoping to see the rest of the series on here someday 🤞🏼🤞🏼🤞🏼
solid movie! i love the halloween series, and it's always fun to rewatch older adaptations.!
I was surprised how much I liked this. It really reflects the original in many ways. One of the things I enjoyed most in this was how the adults took the threat seriously, unlike most other horror movies of this genre. Some of the characters were a little goofy, and there were a few really odd choices made thematically, but overall a great entry in the series.