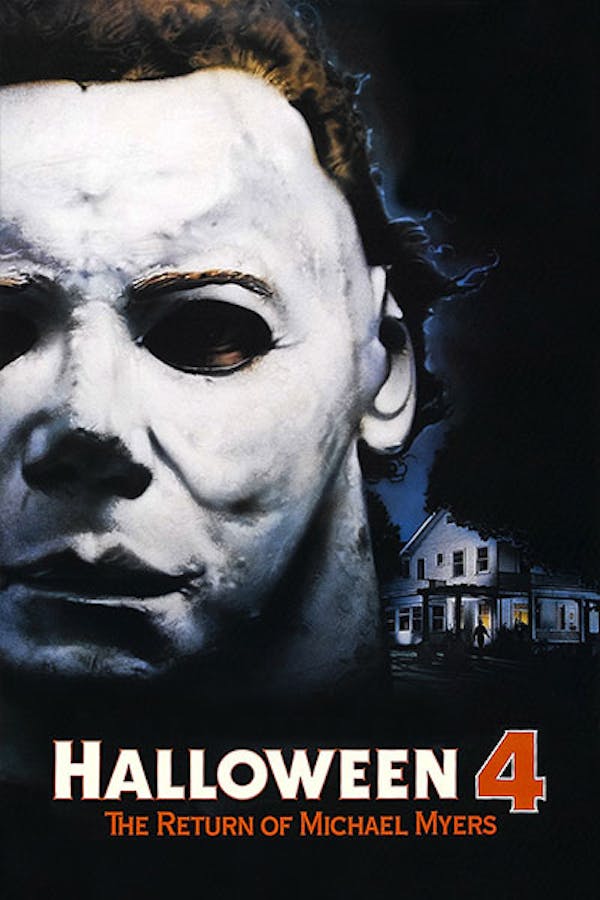 Halloween 4: The Return of Michael Myers
Directed by Dwight H. Little
It's a decade after the original Halloween massacre in Haddonfield, and Michael Myers lays comatose in a maximum security prison hospital. But when he learns of the existence of his young niece Jamie (Danielle Harris), he escapes to return home and fulfill his destiny of destruction. Can Michael's relentless killing spree be stopped by Dr. Loomis (the legendary Donald Pleasence) or will this inhuman evil again survive the most frightening night of the year?
Ten years after his original massacre, Michael Myers returns to Haddonfield to kill his seven-year-old niece on Halloween.
Cast: Donald Pleasence, George P. Wibur, Danielle Harris
Member Reviews
Totally fine movie. Danielle Harris is great and made me genuinely care about Jamie. But I mean... the movie is just so forgettable. No particularly memorable kills, exactly 3 interesting characters and a plot that just kind of meanders until it ends. Also, the incredibly dumb Seinfeld- looking mask that Mikey is sporting now makes him way more hilarious than intimidating
I wonder if William Shatner likes these movies?
people who are hating on danielle are mad that she is famous and have more money than yall
Great movie I liked the twist of how the main little girl becomes like Micheal Myers im excited to see what happens next.
This was surprisingly good. I have seen all the classic 80s slashers to death (including the original halloween) but had always stayed away from this because I thought it would just be sequel dross. But no, well made, it had an actual plot, it had actual characters. I don't have high hopes for 5 and 6 but this has made me want to give them a try at least.