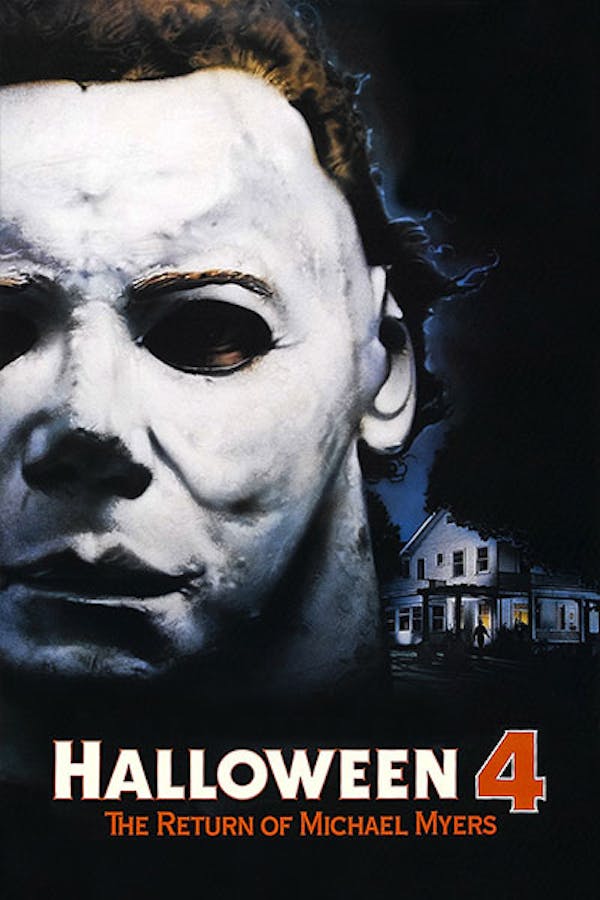 Halloween 4: The Return of Michael Myers
Directed by Dwight H. Little
It's a decade after the original Halloween massacre in Haddonfield, and Michael Myers lays comatose in a maximum security prison hospital. But when he learns of the existence of his young niece Jamie (Danielle Harris), he escapes to return home and fulfill his destiny of destruction. Can Michael's relentless killing spree be stopped by Dr. Loomis (the legendary Donald Pleasence) or will this inhuman evil again survive the most frightening night of the year?
Ten years after his original massacre, Michael Myers returns to Haddonfield to kill his seven-year-old niece on Halloween.
Cast: Donald Pleasence, George P. Wibur, Danielle Harris
Member Reviews
The most boring and underwhelming slasher I've seen in a while. I hated how most of the kills were off-screen...
Loved it, give it a watch.
Probably one of the worst masks in the franchise but never the less I based this review on kills and eerie moments, since you already know what you're getting into when you watch MM. impaling someone with a shotgun AND another with a crowbar, Mikey you so crazy.
I have a new appreciation for this movie even though I've seen it in the past. It has a lot of connections to the first movie: the music, the ending that is reminiscent of the early part of #1, and some of the kills. The twist ending is tremendous also. It definitely is the best of the sequels, but not quite as good as the first movie. That movie will never be equaled or surpassed.