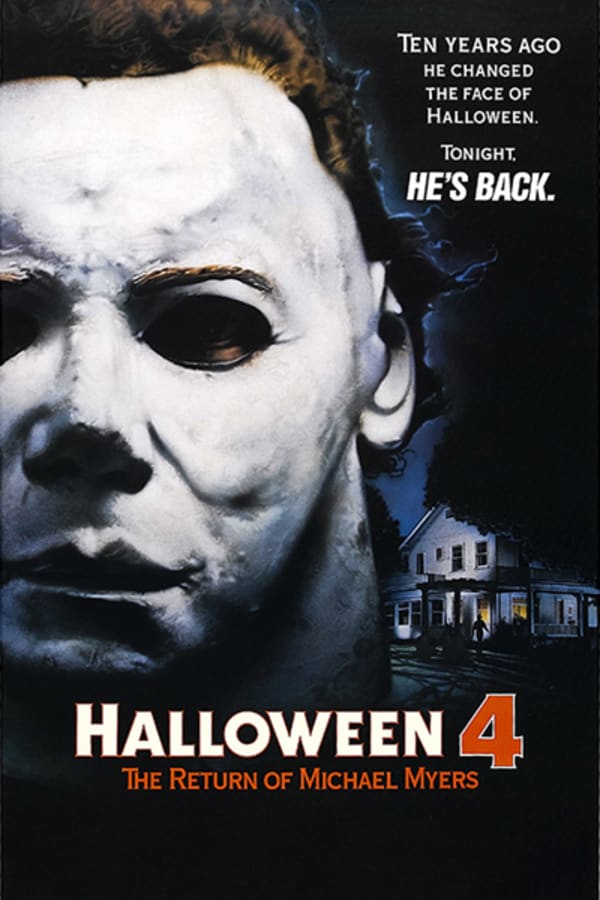 Halloween 4: The Return of Michael Myers
Directed by Dwight H. Little
It's a decade after the original Halloween massacre in Haddonfield, and Michael Myers lays comatose in a maximum security prison hospital. But when he learns of the existence of his young niece Jamie (Danielle Harris), he escapes to return home and fulfill his destiny of destruction. Can Michael's relentless killing spree be stopped by Dr. Loomis (the legendary Donald Pleasence) or will this inhuman evil again survive the most frightening night of the year?
Ten years after his original massacre, Michael Myers returns to Haddonfield to kill his seven-year-old niece on Halloween.
Cast: Donald Pleasence, George P. Wibur, Danielle Harris
Member Reviews
Solid for the franchise. Obviously the first Halloween and Halloween II are classic, but this deserves to be very close behind.
This film doesn't ever get the credit it deserves. Other than the first 2 this is probably the only other one in the franchise that is equally good.
This film has no right being as good as it is. Basically the plot to the first film, but cranked up to eleven. Michael is more brutal, Loomis is more driven, and the entire town is sent into chaos. The new leads are really enjoyable, especially Danielle Harris as Michael's niece. Also, this has more of a Halloween season vibe than the original, especially those incredible opening credits.
The tonal change from H1 & 2 is apparent; this movie doesn't take itself seriously and can be pretty hokey and goofy at times. Though it has its moments, this is the film that derailed a franchise that should have continued as Carpenter wanted: an anthology of Halloween horror stories.
Good return for Michael..... But not as good as the 1st two!