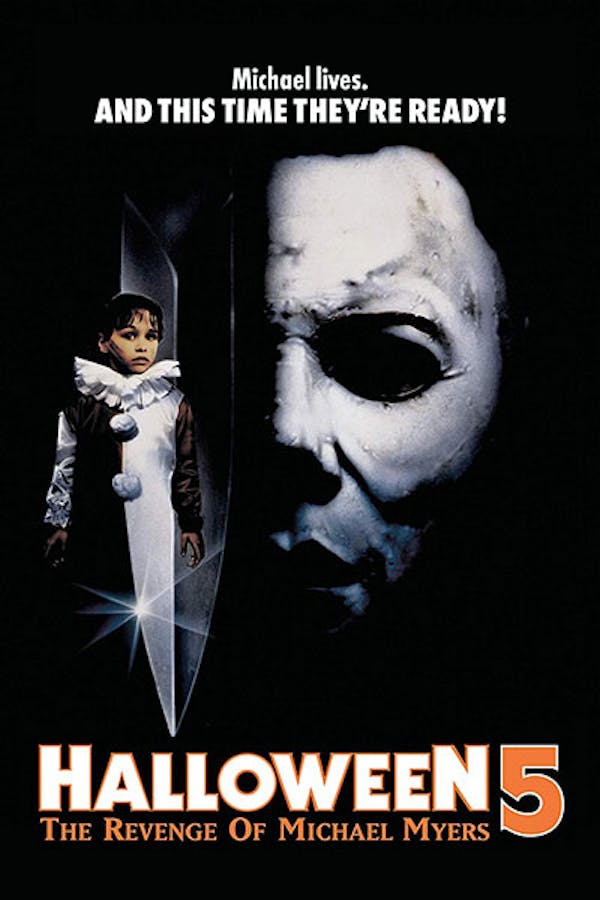 Halloween 5: The Revenge of Michael Myers
Directed by Dominique Othenin-Girard
Following her mysterious behavior at the conclusion of HALLOWEEN 4: THE RETURN OF MICHAEL MYERS, young Jamie (Danielle Harris) is committed to the psychiatric care of Dr. Loomis (Donald Pleasence). Meanwhile, Michael Myers is presumed dead following a shoot-out with the Haddonfield Police and a fatal fall down a mineshaft entrance. But all is not as it seems. A well-meaning derelict nurses Michael back to health, and one year later he is back to kill again! Jamie finds herself the object of Michael's murderous rage, and along with her new friends and Dr. Loomis, she tries to prevent Michael from continuing his bloody rampage.
One year following the events of HALLOWEEN 4, Michael Myers returns to Haddonfield with a vengeance.
Cast: Donald Pleasence, Don Shanks, Danielle Harris
Member Reviews
Consider the tragic plight of Tina. In one day, she...Loses her best friend, boyfriend, and sacrifices her own life to save Jamie's for no greater purpose other than for the Uncle Boogeyman to officially meet his niece.
Its more like 2.5 skulls. If it were not for Pleasance and Harris, I do not think this movie would be watchable. The mask just looks...bad. This kind of went of the rails. This is my first time watching this one and I can see why many people are not fans.
there's some good scenes in here but it's ultimately worse than the last one. plus the mask looks terrible.
Incredibly horrible. The series went off the rails with this one....should have done a time-jump and made Jaime the new Michael. I don't think I've ever disliked a group of characters in any movie like I did in this one. Pleasence and Harris do just enough to make this movie somewhat watchable.