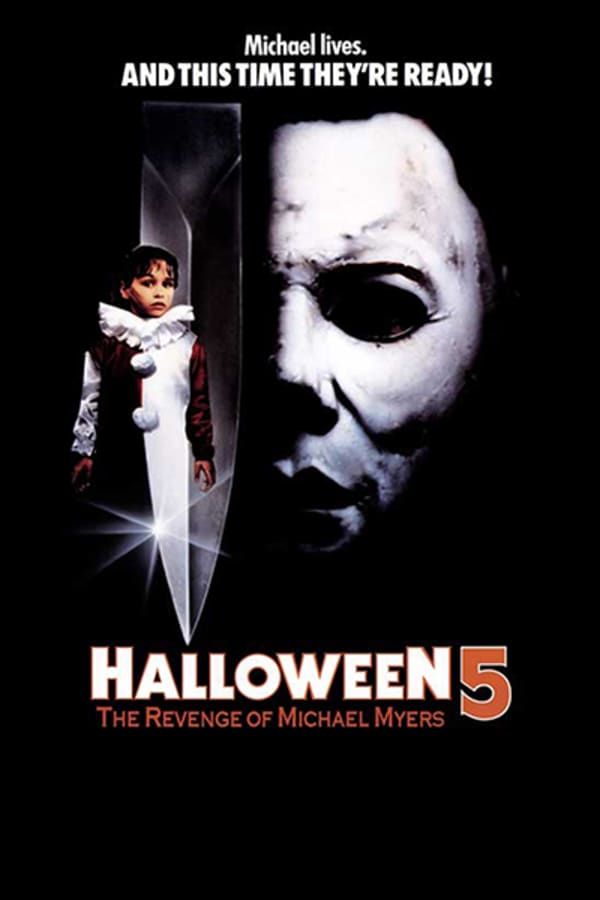 Halloween 5: The Revenge of Michael Myers
Directed by Dominique Othenin-Girard
Following her mysterious behavior at the conclusion of HALLOWEEN 4: THE RETURN OF MICHAEL MYERS, young Jamie (Danielle Harris) is committed to the psychiatric care of Dr. Loomis (Donald Pleasence). Meanwhile, Michael Myers is presumed dead following a shoot-out with the Haddonfield Police and a fatal fall down a mineshaft entrance. But all is not as it seems. A well-meaning derelict nurses Michael back to health, and one year later he is back to kill again! Jamie finds herself the object of Michael's murderous rage, and along with her new friends and Dr. Loomis, she tries to prevent Michael from continuing his bloody rampage.
One year following the events of HALLOWEEN 4, Michael Myers returns to Haddonfield with a vengeance.
Cast: Donald Pleasence, Don Shanks, Danielle Harris
Member Reviews
Possibly the worst in the Thorn timeline (yes, worse than Halloween 6.) Halloween 4 ended with the perfect set up for a sequel, which this one does not take advantage of. In fact, everything I love about 4 is ruined here. Also, Tina.
Pretty good, but not as good as 4. Just a little bit of bad acting scenes....
classic! just wish all the halloweens were on here!!! would love to binge! (hint hint)
Not my fav, but it's a fun one...and I freaken love Tina.. "I'll miss you babayyy!!" Her energy and performance is enticing to watch! Anddd gotta love those corny ass cops!
a lot of things wrong with this movie....seeing michael float down a river like a little bitch, the circus noises in the cop scene, the mask, etc....but its one of the more nostalgic ones for me and can be a fun watch if you mind some stupid shit here and there. so for that, i give 4-skulls.