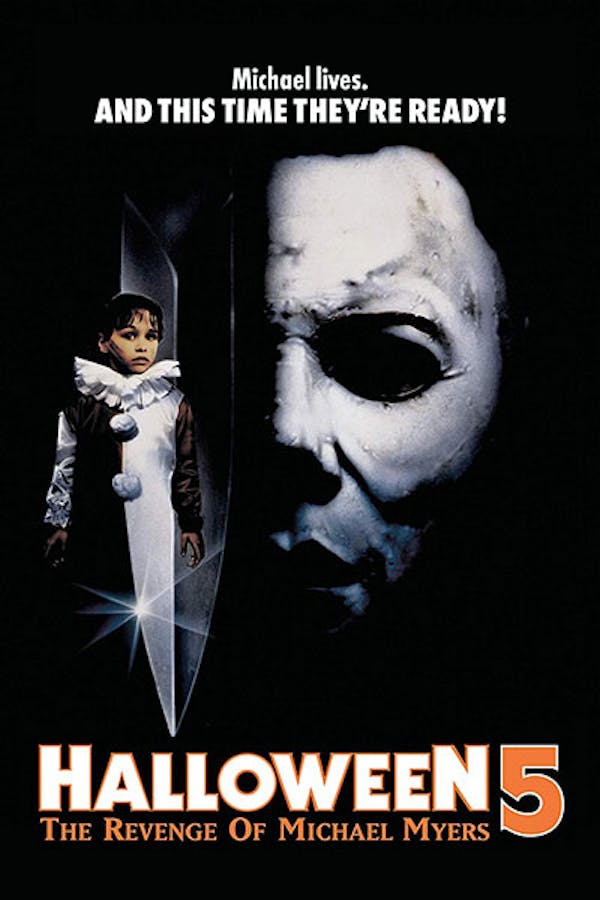 Halloween 5: The Revenge of Michael Myers
Directed by Dominique Othenin-Girard
Following her mysterious behavior at the conclusion of HALLOWEEN 4: THE RETURN OF MICHAEL MYERS, young Jamie (Danielle Harris) is committed to the psychiatric care of Dr. Loomis (Donald Pleasence). Meanwhile, Michael Myers is presumed dead following a shoot-out with the Haddonfield Police and a fatal fall down a mineshaft entrance. But all is not as it seems. A well-meaning derelict nurses Michael back to health, and one year later he is back to kill again! Jamie finds herself the object of Michael's murderous rage, and along with her new friends and Dr. Loomis, she tries to prevent Michael from continuing his bloody rampage.
One year following the events of HALLOWEEN 4, Michael Myers returns to Haddonfield with a vengeance.
Cast: Donald Pleasence, Don Shanks, Danielle Harris
Member Reviews
Halloween 5 is NOT a classic. Shame on Shudder for saying so. Watch #1, maybe 2, maybe 4, maybe H2O…but not this.
Most of the Halloween movies are good. The plot in Halloween five was slower than a slug trying to win a race. The acting was bad. The dialogue was repetitive. I've watched so many Stephen King movies that I expect more from a horror movie with revenge in the title than a child grunting like she has constipation throughout the movie and screenwriters who can't write new lines for Dr. Loomis "Let's give him three sermons. One about the rage. One about staring into Michael's soulless eyes. The cherry on top will be the inhuman speech." After the dozenth time, you'll plead at the screen, "Please retire."
always loved the classic horror movies. I will always rewatch them.
Might be one of the worst final girl deaths of all time lol the plot for this was just awful