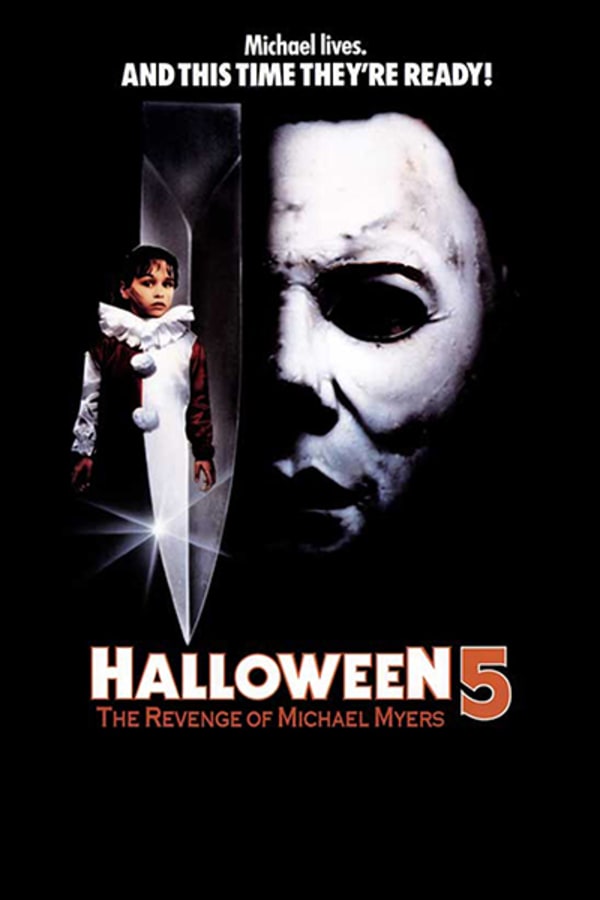 Halloween 5: The Revenge of Michael Myers
Directed by Dominique Othenin-Girard
Following her mysterious behavior at the conclusion of HALLOWEEN 4: THE RETURN OF MICHAEL MYERS, young Jamie (Danielle Harris) is committed to the psychiatric care of Dr. Loomis (Donald Pleasence). Meanwhile, Michael Myers is presumed dead following a shoot-out with the Haddonfield Police and a fatal fall down a mineshaft entrance. But all is not as it seems. A well-meaning derelict nurses Michael back to health, and one year later he is back to kill again! Jamie finds herself the object of Michael's murderous rage, and along with her new friends and Dr. Loomis, she tries to prevent Michael from continuing his bloody rampage.
One year following the events of HALLOWEEN 4, Michael Myers returns to Haddonfield with a vengeance.
Cast: Donald Pleasence, Don Shanks, Danielle Harris
Member Reviews
still one of th e best movies ever
Not a great sequel but still better than most of the horror that cam out in the 00s plus it Halloween
Not the best in the franchise but a guilty pleasure for sure. Not sure why but this mask has to be one of
Maybe it is because when I was a kid I didn't watch all of the parts over and over like always happens with the original (I only watched most of the other parts of any franchise once or twice); but it offered some nice (forgotten) surprises.
Well fuck that Halloween 4 ending apparently. The Halloween series seems like it was on life support at this time, but the powers that be just wouldn't let it die. It's much like Michael himself at this time, an unfeeling evil being that just keeps coming back, no matter how much it really shouldn't. There is nothing remarkable about this film, nothing whatsoever. This feels like it shouldn't be a thing, and yet here it is.