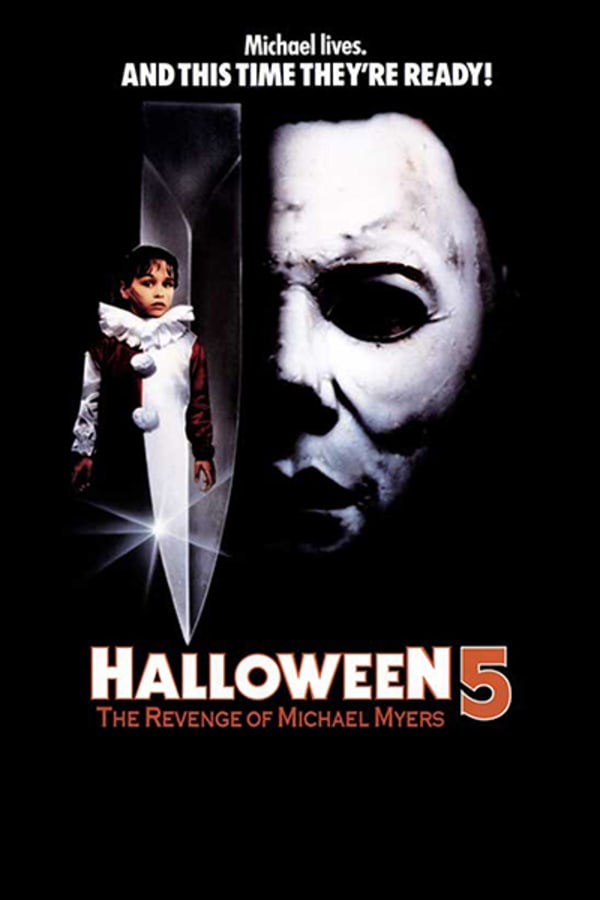 Halloween 5: The Revenge of Michael Myers
Directed by Dominique Othenin-Girard
Following her mysterious behavior at the conclusion of HALLOWEEN 4: THE RETURN OF MICHAEL MYERS, young Jamie (Danielle Harris) is committed to the psychiatric care of Dr. Loomis (Donald Pleasence). Meanwhile, Michael Myers is presumed dead following a shoot-out with the Haddonfield Police and a fatal fall down a mineshaft entrance. But all is not as it seems. A well-meaning derelict nurses Michael back to health, and one year later he is back to kill again! Jamie finds herself the object of Michael's murderous rage, and along with her new friends and Dr. Loomis, she tries to prevent Michael from continuing his bloody rampage.
One year following the events of HALLOWEEN 4, Michael Myers returns to Haddonfield with a vengeance.
Cast: Donald Pleasence, Don Shanks, Danielle Harris
Member Reviews
Better than the piece of crap that was pt 4. Anyone who feels that all of the sequels are great movies is clueless and easily entertained. Have some standards, for Christ's sake.
Anybody saying this is not a good movie obviously is not a real fan of the Halloween movies. To me all of them are great movies
One of the better sequels.
Absolutely terrible, but sometimes a guilty pleasure. Pleasance is fun as usual.
I love it in all its terribleness. Always had a soft spot for Tina, even though apparently a lot of people find her annoying.