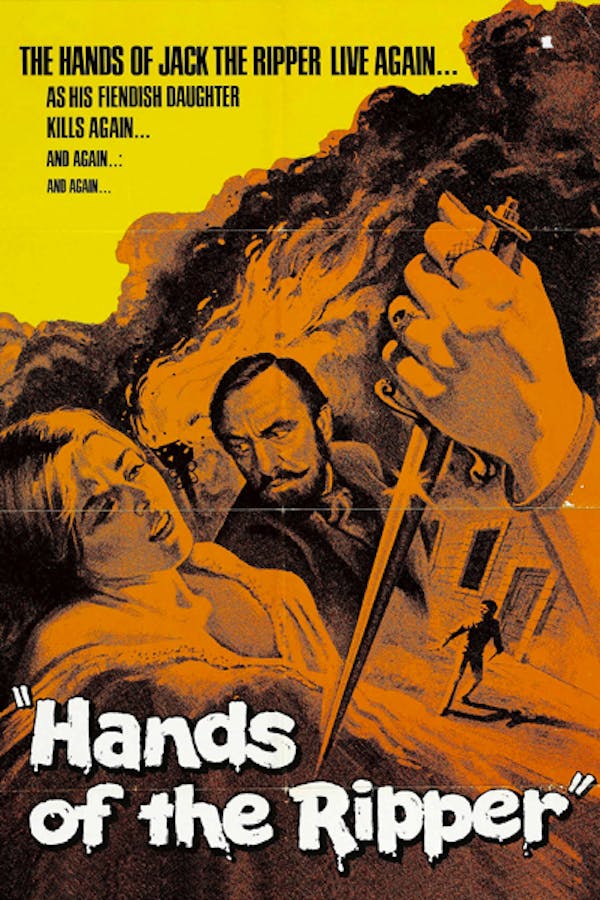 Hands of the Ripper
Directed by Peter Sasdy
The infant daughter of Jack the Ripper is witness to the brutal murder of her mother. Fifteen years later, she is a troubled young woman seemingly possessed by the murderours spirit of her father. Atmospheric and bloody, Hands of the Ripper is a treat of Hammer Horror.
In this Hammer favorite, Jack the Ripper's daughter carries on his murderous reign.
Cast: Eric Porter, Angharad Rees, Jane Merrow
Member Reviews
I have been a HUGE fan of "The Hammer House Of Horror", since I was a child. I grew up with their absolutely fabulous GOTHIC HORROR and I miss them, even though they still exist, of a sort. I somehow missed this film, and I am very happy to have had the opportunity to view it now. No one makes films like this anymore, unfortunately. This was another brilliant entry by THHOR.
One of my favorite Hammer titles, because it's violent and atmospheric, but also one of their efforts that best creates some sympathetic characters and interesting plot lines, as opposed to being just another of their umpteen vampire outings.
Great Hammer productuon as usual.
Not as phenomenal as Twins of Evil, but still an enjoyable watch.
Good movie but there's not much new and what there is I'm not interested in . Sadly if some new and interesting movies don't start coming I'll cancel my subscription.