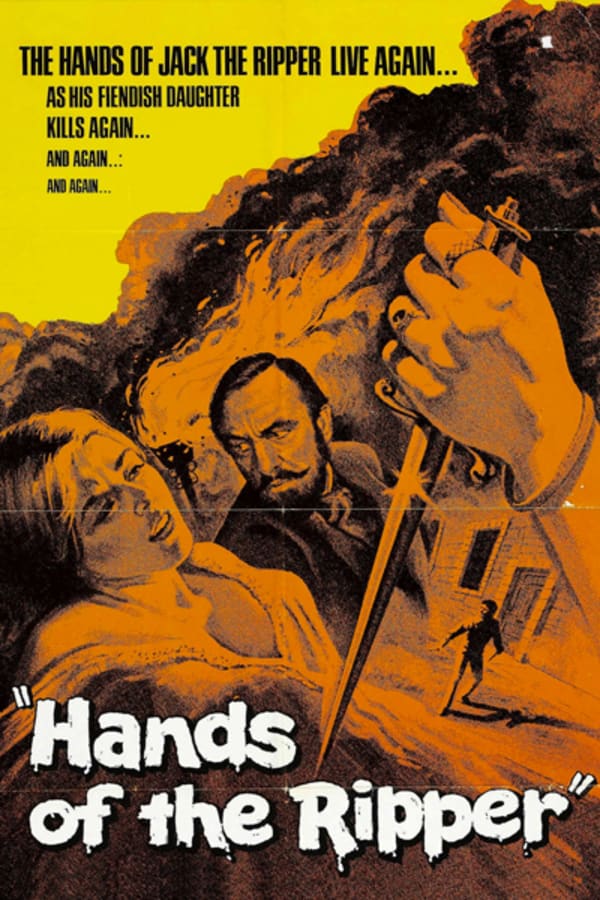 Hands of the Ripper
Directed by Peter Sasdy
The infant daughter of Jack the Ripper is witness to the brutal murder of her mother. Fifteen years later, she is a troubled young woman seemingly possessed by the murderours spirit of her father. Atmospheric and bloody, Hands of the Ripper is a treat of Hammer Horror.
In this Hammer favorite, Jack the Ripper's daughter carries on his murderous reign.
Cast: Eric Porter, Angharad Rees, Jane Merrow
Member Reviews
great hammer horror with different subject matter.wanted to know more about what was going on with her though......
An exquisite psychological thriller that will appease general audiences and Hammer fans. The film looks amazing from the cinematography to the art design and the musical score is simply perfect. Even with the film's tragic ending, this is still a highlight of the Hammer Studio films.
Really solid stuff. Love the overall atmosphere.
absolutely brilliant. Hammer horror at its finest