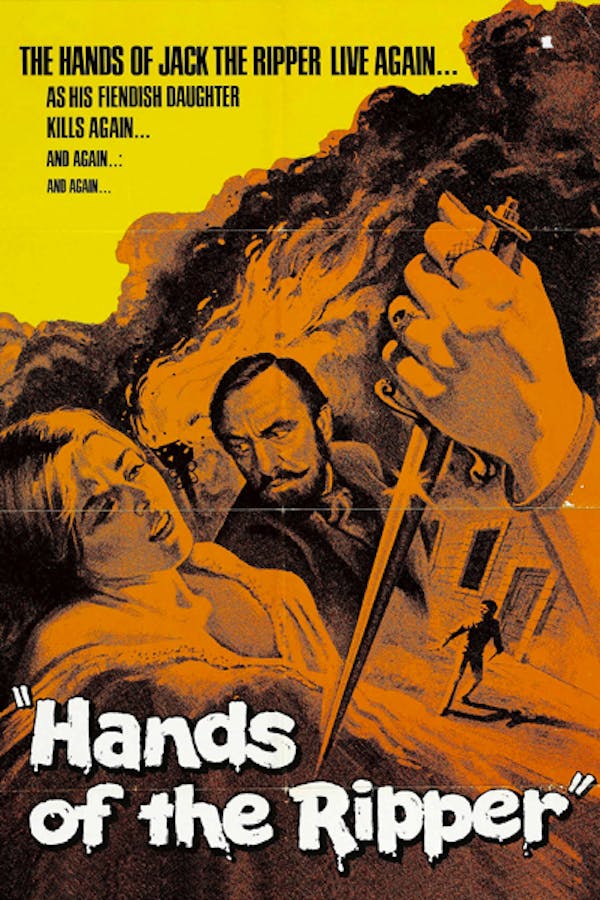 Hands of the Ripper
Directed by Peter Sasdy
The infant daughter of Jack the Ripper is witness to the brutal murder of her mother. Fifteen years later, she is a troubled young woman seemingly possessed by the murderours spirit of her father. Atmospheric and bloody, Hands of the Ripper is a treat of Hammer Horror.
In this Hammer favorite, Jack the Ripper's daughter carries on his murderous reign.
Cast: Eric Porter, Angharad Rees, Jane Merrow
Member Reviews
Great Hammer productuon as usual.
Not as phenomenal as Twins of Evil, but still an enjoyable watch.
Good movie but there's not much new and what there is I'm not interested in . Sadly if some new and interesting movies don't start coming I'll cancel my subscription.
Ya know ... for a long time I did not appreciate Hammer adequately. These movies are really great. Good stories, loads of color, good production & set design .... & thisnwas no different. I really liked the story & was relieved by the ending honestly.
I enjoyed the movie, it was a great old Hammer films classic.