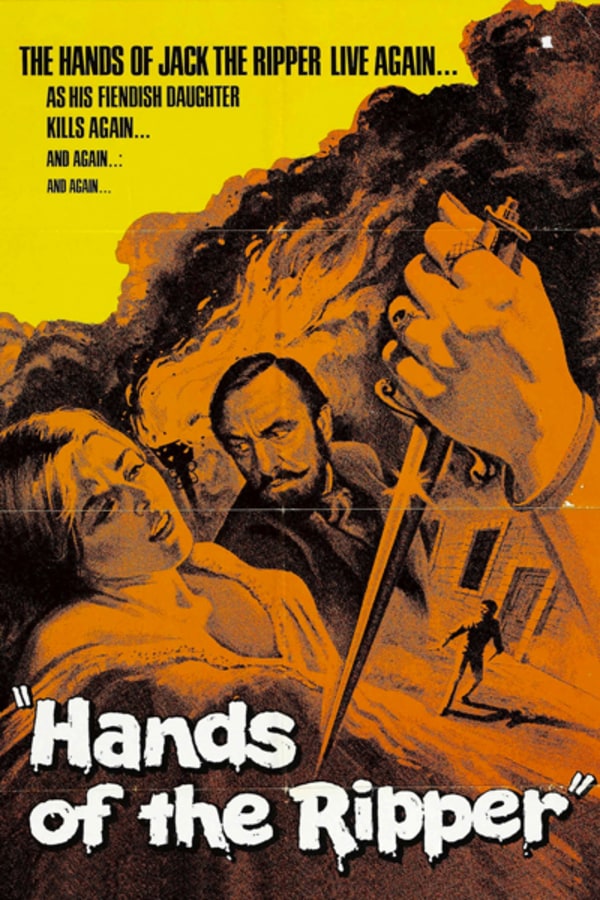 Hands of the Ripper
Directed by Peter Sasdy
The infant daughter of Jack the Ripper is witness to the brutal murder of her mother. Fifteen years later, she is a troubled young woman seemingly possessed by the murderours spirit of her father. Atmospheric and bloody, Hands of the Ripper is a treat of Hammer Horror.
In this Hammer favorite, Jack the Ripper's daughter carries on his murderous reign.
Cast: Eric Porter, Angharad Rees, Jane Merrow
Member Reviews
The Barbie scene was the best part of the whole movie, she acted the crap out of that!
Sad this is one of the few Hammer movies on Shudder, a pretty boring film who's only saving grace is Eric Porters outstanding acting ability.
Great characters and story. When it was all over, I felt slightly undersatisfied though.
An above-average Hammer horror-thriller, with unexpected depths of character and pathos. The sadness and sense of unearned, inevitable tragedy make this one worth repeat viewings and/or DVD purchase. Great to see such surprising gems on Shudder!