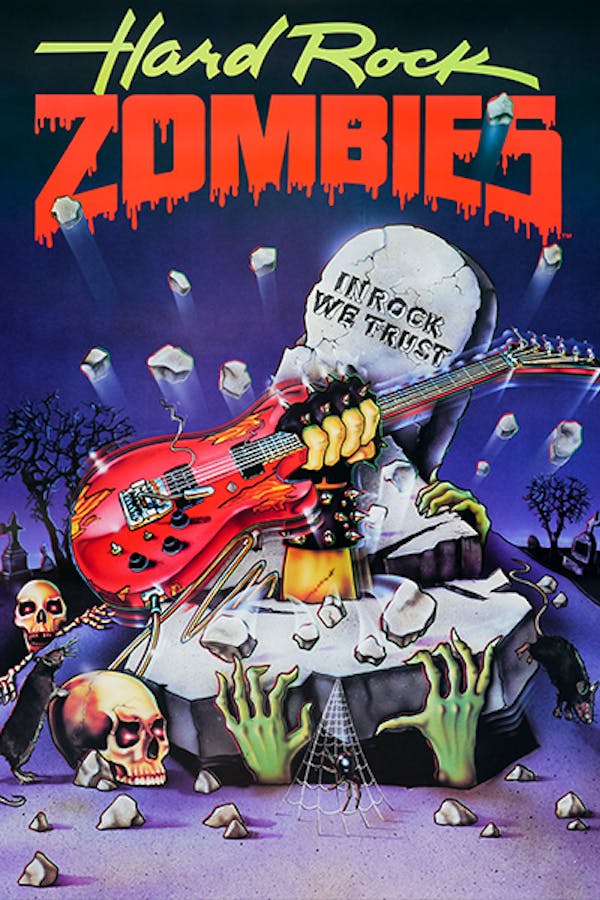 Hard Rock Zombies
Directed by Krishna Shah
A heavy metal band has been invited to appear in a conservative small town. What they don't know is that their hosts are in fact a family of horrific and murderous mutants, whose patriarch is none other than Hitler! After being swiftly murdered, Cassie, the only non-violent member of this depraved clan, wills the band back to life. Soon the stuffy townspeople are faced with an unwelcome reckoning as the zombified musicians thrash and maim their way through the community, in the name of grisly revenge...and love!
A freshly-out-of-the-grave band of Hard Rock Zombies is thirsting to take their sweet revenge, as they give the performance of a lifetime.
Cast: E.J. Curse, Sam Mann
Member Reviews
Nobody's gonna say anything about the guy's crush on an underage girl? Other than that the writing is brilliantly bad. This B-movie is definitely in the must-watch category.
This is a awesome b movie. If you grew up in the 80's you will understand why I said this.
this one has its own distinct smell. one of those smells that only the person who dealt it could have sat thru it the whole way. it boggles the mind why ppl sit on the toilet taking a number two but sit in the poop smell instead of flushing it right away. dear god ppl
this fkn rules, don't listen to ppl who are mad bc the band isn't actually hard (the music still kills tbh)