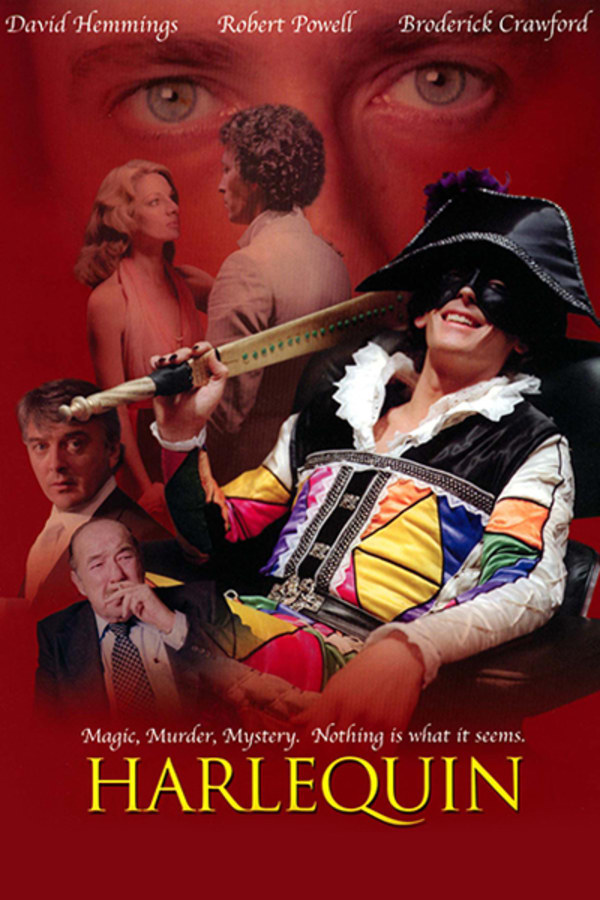 Harlequin (aka Dark Forces)
Directed by Simon Wincer
A powerful politician's family is seduced by a mysterious faith healer in this creepy Australian update of the story of Rasputin and his diabolical influence over Russia's Tsar. Senator Rast (Tsar spelled backwards) is stunned when a man named Gregory Wolfe arrives one night and seems to cure his son's leukemia. It's there that Wolfe's takeover of the family begins, and soon he's sleeping with the senator's wife and pulling strings in other evil ways. Everett De Roche, writer of Aussie horror classics like PATRICK, penned the superbly strange and scary script. Contains violence and gore.
A powerful politician's family is seduced by a mysterious faith healer.
Cast: Robert Powell, David Hemmings, Carmen Duncan
Member Reviews
Oh, svat is this monkey business.
Wow!! What a fun film - is right! Made it into my top 10 <3
This was a fun movie. I first learned of this film when i watched the documentary "Not quite Hollywood" and been searching for it since. Now that ive seen it, overall im happy. It would have been something I would have watched over and over as a kid in the 80's. If one would watch it for one reason, that would be Robert Powell's extremely likable and charismatic performance. In a lot of reviews I see people compare him to David Bowie ala Labyrinth, which i can see some what. What comes to mind for me is that Powell reminded me of a character that could have been played just as great by Tim Curry back in the day. All in all its a good old fashioned 80's flick that throws in a good amount of political commentary and has you guessing about Powell's character.
Lovely and so much of its time... Robert Powell was fantastic and constantly reminded me of David Bowie. The role would have been perfect for him also. Great spooks!
Weird and beautiful and creepy!