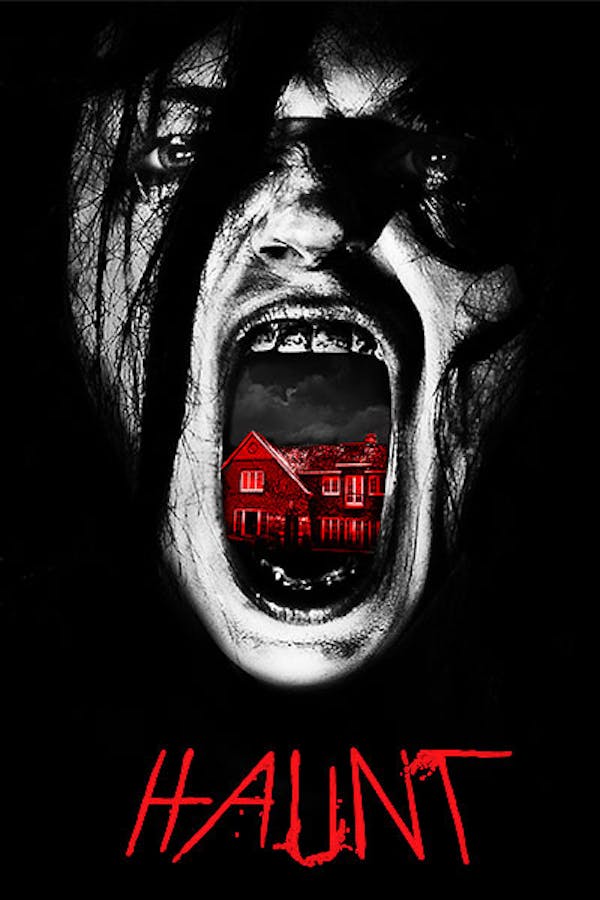 Haunt
Directed by Mac Carter
A family of five moves into a beautiful, sprawling dream home. One problem: it's cursed, having caused the deaths of the previous family to occupy it, leaving only one survivor (Jacki Weaver). The moody 18-year-old son and his mysterious new neighbor inadvertently awaken something in the house while also violently shaking the many skeletons in the many closets. Mac Carter's debut feature is a frightening and powerful character-driven haunted-house film that isn't afraid to take the action outside.
When his family moves into a new home, a boy befriends a mysterious neighbor and unwittingly summons a demon in this chilling haunted house thriller.
Cast: Jacki Weaver, Harrison Gilbertson, Liana Liberato
Member Reviews
I really loved it, it needs to be more like that.
Pretty good- worth the time.
really enjoyable surprised by the ending but i pretty much guessed the rest of the movie
predictable but has good jump out of your skin moments. a bit of a twist that should have been better explored and told of in the plot. 10 more minutes to explain the twist would have done a world of difference for the movie. also the little sisters storyline was never developed and left some lacking there too. over all worth watching if you like scary movies not gory movies.