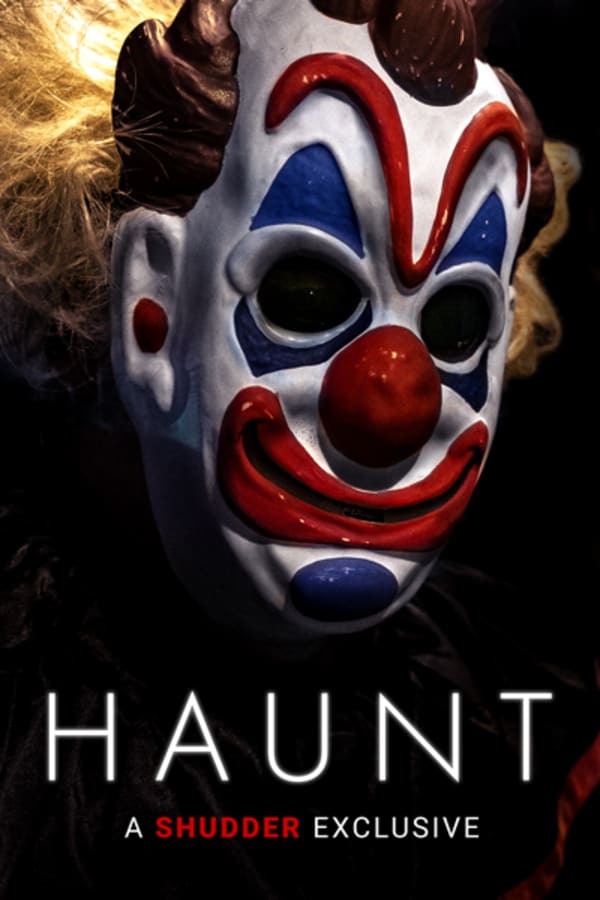 Haunt
Directed by Scott Beck, Bryan Woods
On Halloween, a group of friends encounter an "extreme" haunted house which promises to feed on their darkest fears. The night turns deadly as they come to the horrifying realization that some nightmares are real. A SHUDDER EXCLUSIVE.
On Halloween, six friends head to an extreme haunted house that promises to feed on their darkest fears.
Cast: Katie Stevens, Will Brittain, Lauryn Alisa McClain
Member Reviews
A great watch ,worth the time
Great movie!! Love the twists! Thank you Shudder ❤️
This is probably one of the best modern slasher and Halloween films I have seen in a long time and I really enjoyed it. Harper was such a good protagonist, I was hoping they'd leave some of the killers alive for a sequel. Very scary and a good twist. I was on my toes the whole entire time.
Great slasher movie, the plot was fine but i wish some things were explained better. Not that they would add the movie anyway