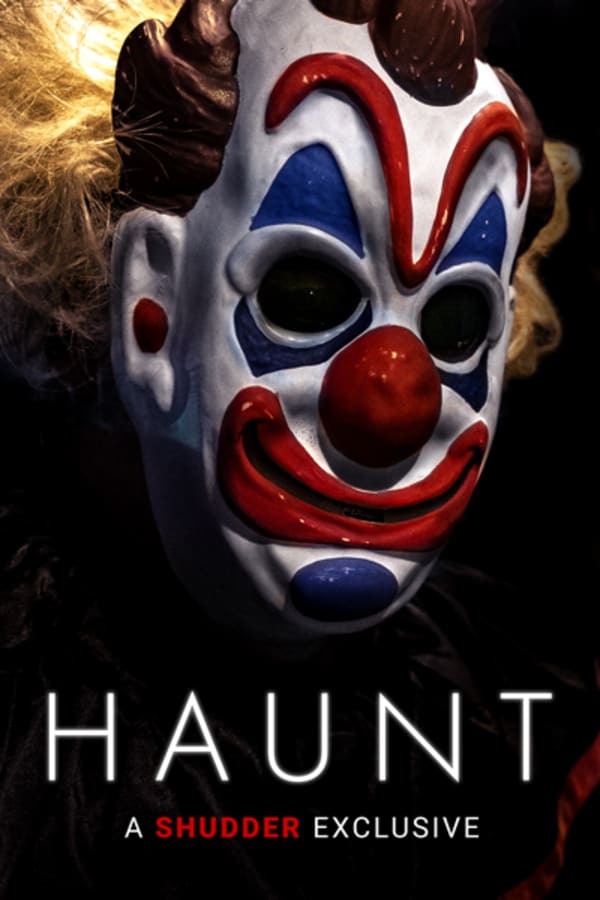 Haunt
Directed by Scott Beck, Bryan Woods
On Halloween, a group of friends encounter an "extreme" haunted house which promises to feed on their darkest fears. The night turns deadly as they come to the horrifying realization that some nightmares are real. A SHUDDER EXCLUSIVE.
On Halloween, six friends head to an extreme haunted house that promises to feed on their darkest fears.
Cast: Katie Stevens, Will Brittain, Lauryn Alisa McClain
Member Reviews
great movie!! good twist at the end!!
Great movie! Loved the build up and gets right to the point. Editing was fantastic as well!
Good movie with a good ending.. nice killer scenes good gore
I thought it was a great movie at first seeing logan paul was it I wasnt sure but, he did good i thought. It was def worth the watch.
Despite a few questions I had by the end of the movie, I would actually give it at 5/5... which is a big deal for me since I'm a HUGE horror movie critic. It's really hard to find good horror movies and this one was definitely well made. Of course there's some things that were predictable... but worth the watch for SURE.