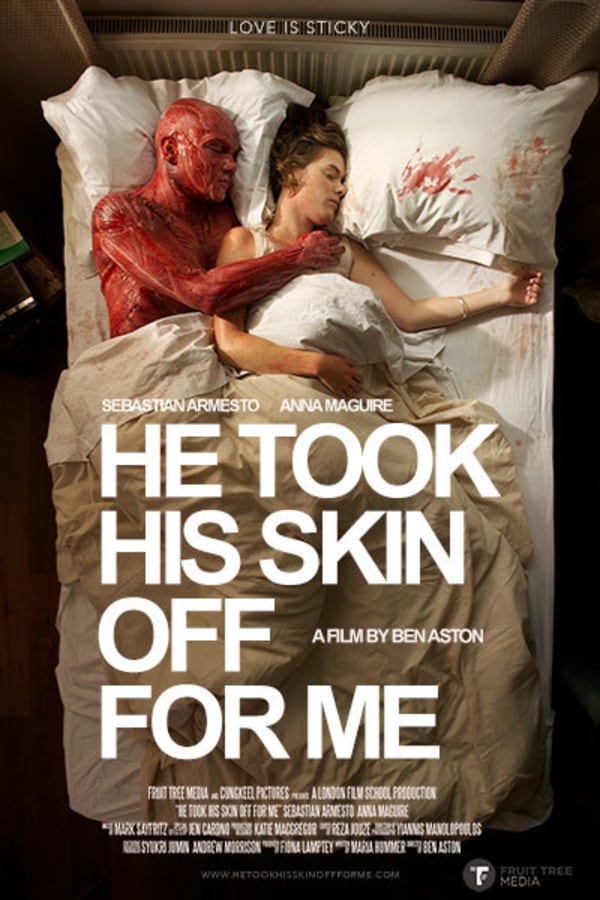 He Took His Skin Off For Me
Directed by Ben Aston
In this twisted modern-day fairy tale, a man removes his own skin for the woman he loves, believing it's what she wants him to do. And she does… at first. But his action soon proves to have dire consequences. Small things, things like stains. Things they can handle. But before long it becomes clear their relationship will never be the same again…
The story of a man who takes his skin off for his girlfriend, and why it probably wasn't the best idea...
Cast: Sebastian Armesto, Anna Maguire
Member Reviews
Was soo good I want to cry about my own relationship... fuck
this movie screams crypt tv, and believe me thats a good thing. the special effects makeup makes me wanna cream my pants, and the cinematography is very good considering this short film originated on youtube with a pretty low budget. but there are however a few problems that for me at least give it a 3/5 skull rating. the movie isn't overly that scary and i feel like it doesn't really go anywhere. it starts out with a bang having the skin immediately come off but it starts to feel like more of a comedy up until the ending for me. id still recommend this short film to anyone interested in something original and interesting but if your looking for spooky id go somewhere else.
Please have more short films