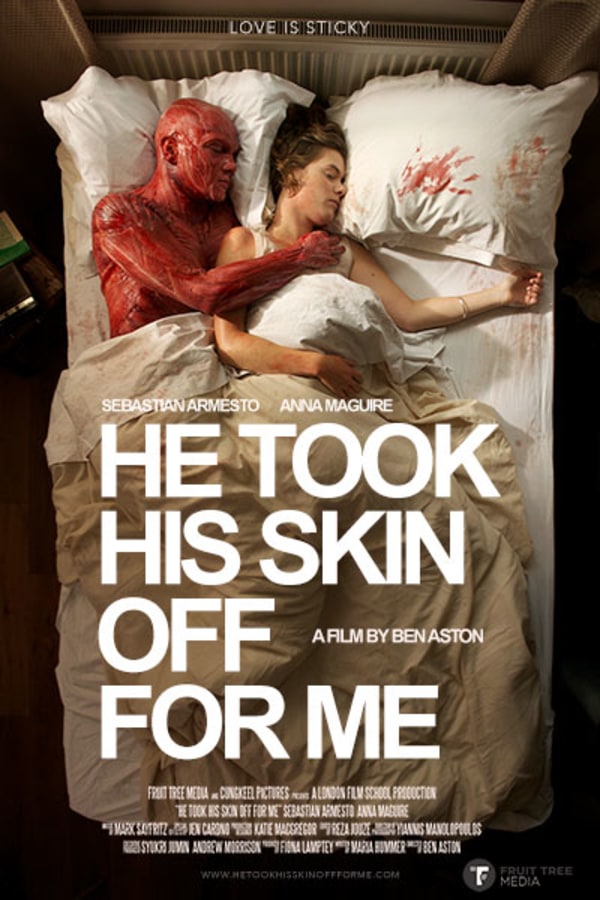 He Took His Skin Off For Me
Directed by Ben Aston
In this twisted modern-day fairy tale, a man removes his own skin for the woman he loves, believing it's what she wants him to do. And she does… at first. But his action soon proves to have dire consequences. Small things, things like stains. Things they can handle. But before long it becomes clear their relationship will never be the same again…
The story of a man who takes his skin off for his girlfriend, and why it probably wasn't the best idea...
Cast: Sebastian Armesto, Anna Maguire
Member Reviews
Disgusting, freaky, nauseating and makes your skin crawl. But yet interesting.
I liked this short! I just wish it was a smidge longer. It was totally bizarre and kind of reminded me of Hellraiser.
Thoroughly enjoyed these 11 minutes! What an intriguing short about the give and take of relationships, presented in an oddly contextual way.
Wasnt expecting something so touching. It's strange and charming. I enjoyed it very much. The end gave me a little shock.
I didn't get it until I read another review. Make up was great, but the story line lacked. The ending was pretty good though. Wouldn't watch again.