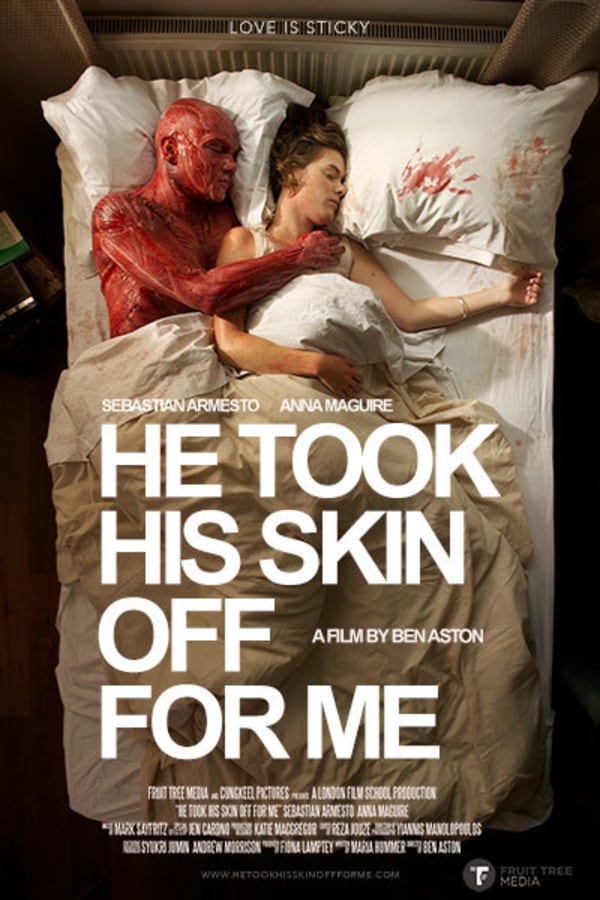 He Took His Skin Off For Me
Directed by Ben Aston
In this twisted modern-day fairy tale, a man removes his own skin for the woman he loves, believing it's what she wants him to do. And she does… at first. But his action soon proves to have dire consequences. Small things, things like stains. Things they can handle. But before long it becomes clear their relationship will never be the same again…
The story of a man who takes his skin off for his girlfriend, and why it probably wasn't the best idea...
Cast: Sebastian Armesto, Anna Maguire
Member Reviews
Couldn't take my eyes off the screen. If you like Clive Baker's Hellraiser you will find this interesting .
brilliant. seriously brilliant.
Fuck everyone who gave this a bad review. This is one of the most interesting short films I have ever seen in a while. Very Clive Barker-inspired.
I can't. Just no. I don't know what's worse, the unrealistic way this guy is not in pain or having bled to death, or her creepy fucking smile. I need to vomit. This isn't symbolism, it's a movie for cringe fans.
The least she could do is return the favor