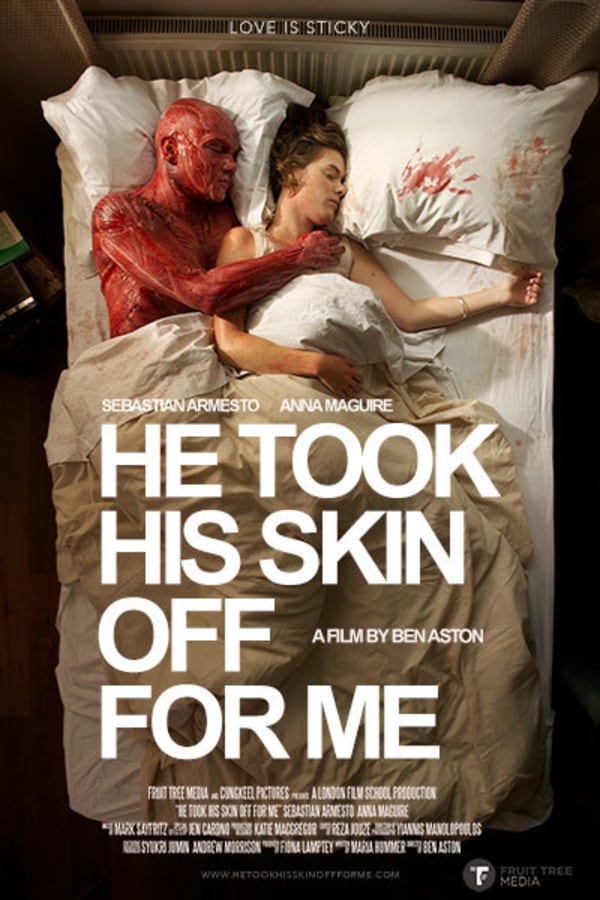 He Took His Skin Off For Me
Directed by Ben Aston
In this twisted modern-day fairy tale, a man removes his own skin for the woman he loves, believing it's what she wants him to do. And she does… at first. But his action soon proves to have dire consequences. Small things, things like stains. Things they can handle. But before long it becomes clear their relationship will never be the same again…
The story of a man who takes his skin off for his girlfriend, and why it probably wasn't the best idea...
Cast: Sebastian Armesto, Anna Maguire
Member Reviews
pretty strange but looks good; 2 skulls, but one with the periosteum removed.
A very stark and interesting take on relationships: the give and take, the sacrifices, expectations, and the consequences of making choices that have long-lasting consequences, including those consequences that were not foreseen. Its a very well-done short, and works very well as a metaphor. Unfortunately, the point seems to have sailed over more than a few viewer's heads.
Beautifully shot and acted. Liked the metaphor of sacrifice in a relationship.