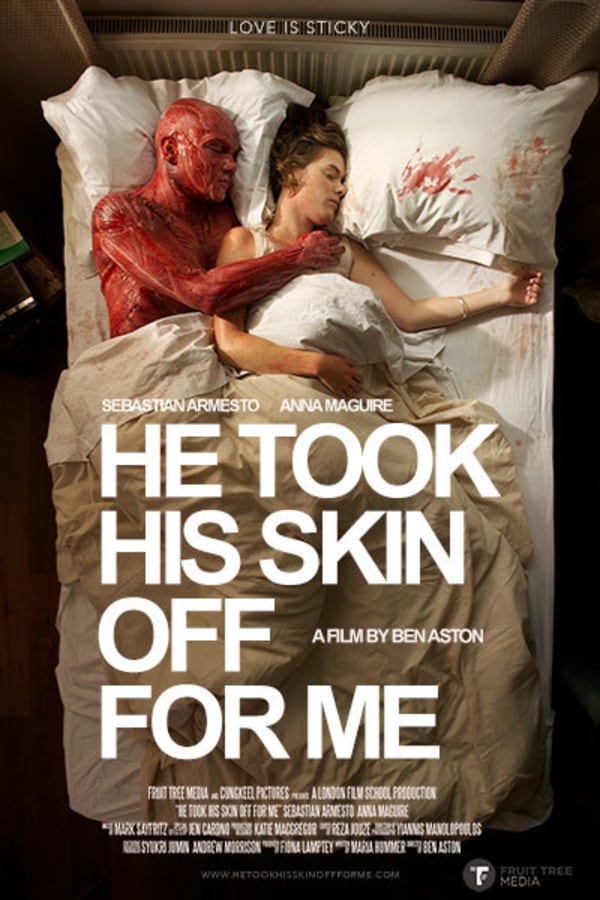 He Took His Skin Off For Me
Directed by Ben Aston
In this twisted modern-day fairy tale, a man removes his own skin for the woman he loves, believing it's what she wants him to do. And she does… at first. But his action soon proves to have dire consequences. Small things, things like stains. Things they can handle. But before long it becomes clear their relationship will never be the same again…
The story of a man who takes his skin off for his girlfriend, and why it probably wasn't the best idea...
Cast: Sebastian Armesto, Anna Maguire
Member Reviews
Three words for this one... Classic.
This was so creative and innovative. It is strange, humorous, and downright beautiful in every way. I need to know if she took her skin off for him.
You need to accept some assumptions when watching this short. 1) humans can take off their skin 2) its somewhat normal. Don't ask any questions about these two things and it's an enjoyable experience if a little strange and gory. But this is Shudder, we're here for that!
No reason why he had to take his skin off. We were only told cause she liked it....and then?? Nothing else.
Fantastic macabre body horror short.