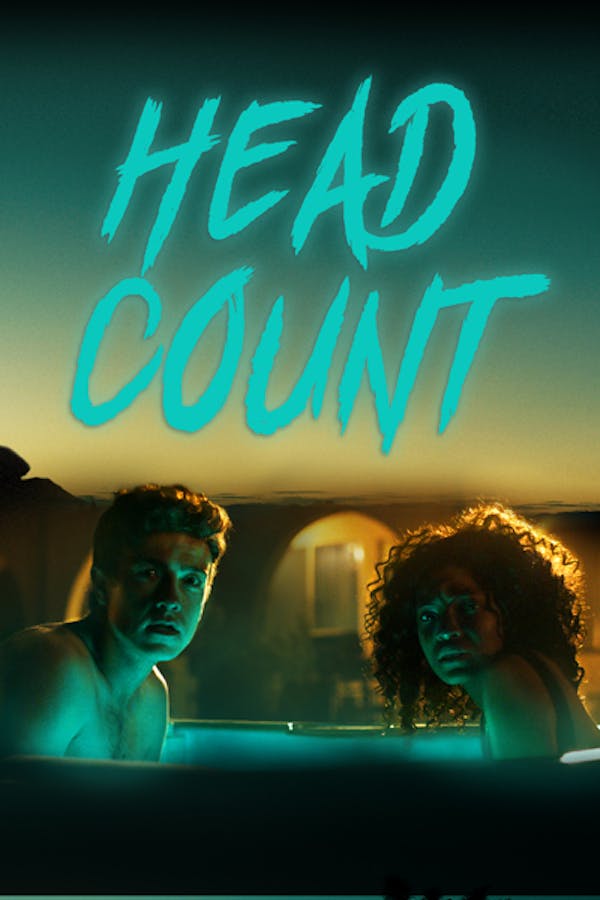 Head Count
Directed by Elle Callahan
When newcomer Evan joins a group of teens on a getaway in Joshua Tree, he reads aloud a mysterious chant by the campfire. From that moment, someone--or something--is among them. As unsettling, inexplicable events become more frequent, Evan realizes this summoned shape-shifting creature is targeting them to fulfill a deadly ritual.
A shape-shifting creature targets a group of teens for a deadly ritual.
Cast: Isaac W. Jay, Ashleigh Morghan, Bevin Bru, Billy Meade, Hunter Peterson
Member Reviews
The setting and the premise have potential, but most of the time you're waiting for the movie to find its groove. It plays like a dashed-off rough draft, read by actors who were handed their pages while they're in the make-up chair. This C-student style is sadly typical of certain young LA filmmakers who know they want to make movies but haven't decided what they want to say. (I'm looking at you, "Downrange," "Bliss," "The Endless," etc.)
Don't understand why this one got such high reviews. Lackluster acting, plot hole city, premise that has been done and done better, not scary or creepy, and a dumb monster reveal. Skip it.
If you ever read Anansi's Goatman creepypasta, this is just an embellished adaptation. Since the Goatman didn't really do anything but scare people they had to up the stakes a little bit, which is fine. It's a decent adaptation, and once I realized what the story was it was fun to see all the little hints along the way. The actual creature reveal sucked (why give it a monster form to begin with?) and the ending is a little rushed but I found it surprisingly enjoyable.
the tension and buildup was amazing, the payout though was disappointing. still entertaining and i loved looking for the subtle detail within the shots