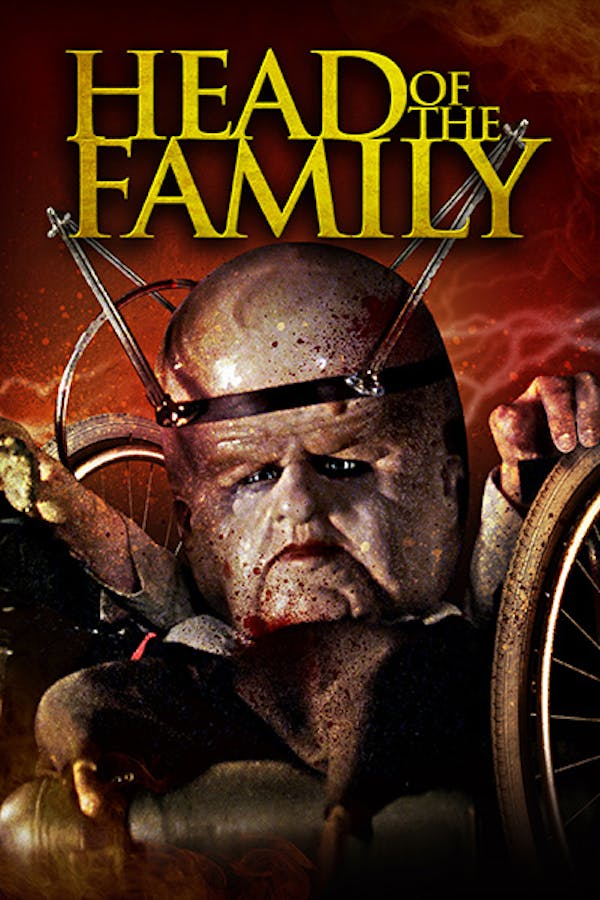 Head of the Family
Directed by Charles Band
Upset the head and you're dead! In the twisted tradition of Re-Animator, join the huge-headed Myron Stackpool and his creepy clan for some frightening fun. The Stackpool family have been doing some freaky experiments in the bowels of their basement and the local residents find that they are in it way over their heads.
A family of mutants lead by the giant head 'Myron' rule over a small town.
Cast: Blake Adams, Jacqueline Lovell, Bob Schott, James Jones, Alexandria Quinn, J.W. Perra
Member Reviews
I had so much fun. this is the most amusing film I have seen in a long while. A+
Reminds me of so many terrible movies I watched from the 90's, lol. Hangover movie or something to have on in the background. Light, goofy, kind of fun if you're in the mood for this kind of flick. Likely not worth a re-watch unless with friends and plenty of drinks. Definitely a 90's schlock mood.
This is no Re-Animator, but a very very silly movie. If you're in the mood for a Troma version of a Troma film, you might like it. Otherwise it's just silly and low-rent.
Not the kind of horror I'm into anymore but it was super nostalgic and had enough plot to not be boring. Solid casual movie
I loved this film! It's got the feel of a really well-done softcore, with a plot that is just coherent enough to get to the scenes you want to see. The characters and practical effects are good. Definitely worth the watch.