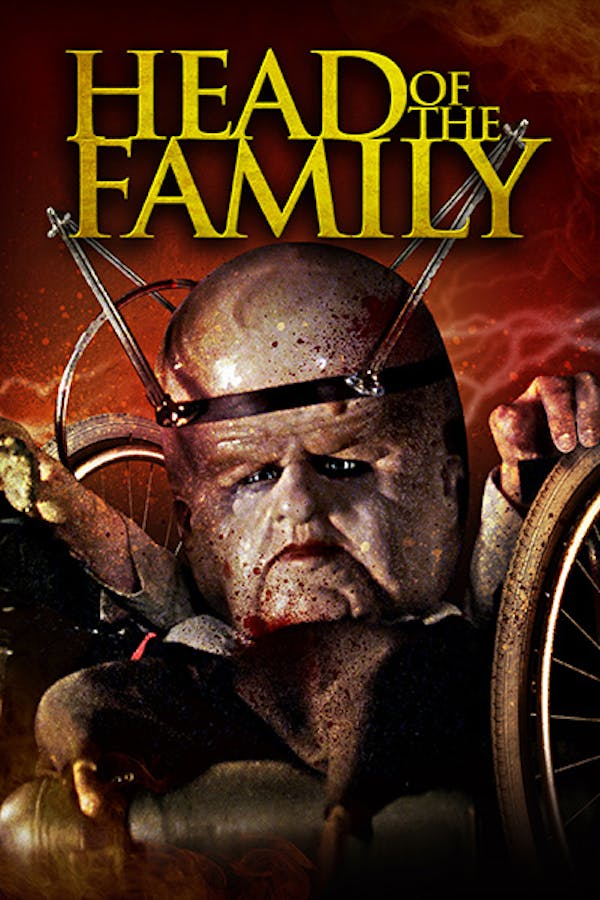 Head of the Family
Directed by Charles Band
Upset the head and you're dead! In the twisted tradition of Re-Animator, join the huge-headed Myron Stackpool and his creepy clan for some frightening fun. The Stackpool family have been doing some freaky experiments in the bowels of their basement and the local residents find that they are in it way over their heads.
A family of mutants lead by the giant head 'Myron' rule over a small town.
Cast: Blake Adams, Jacqueline Lovell, Bob Schott, James Jones, Alexandria Quinn, J.W. Perra
Member Reviews
Clyde_the_Hobo doest get it in the slightest.
Love this movie it's hilarious and fun.
Weirdly, this movie had me watching for much longer than I expected... Not just because of Ernestina lol but I enjoyed the dialogue between the characters and the mystery of the family... Ultimately, the plot was weak and progressively got worse, until the film just sort of ended with no real conclusion lol... 3/5 stars (Ernestina body provides an extra star)
I give this 4.5 stars. I loved it! Not much else to say.