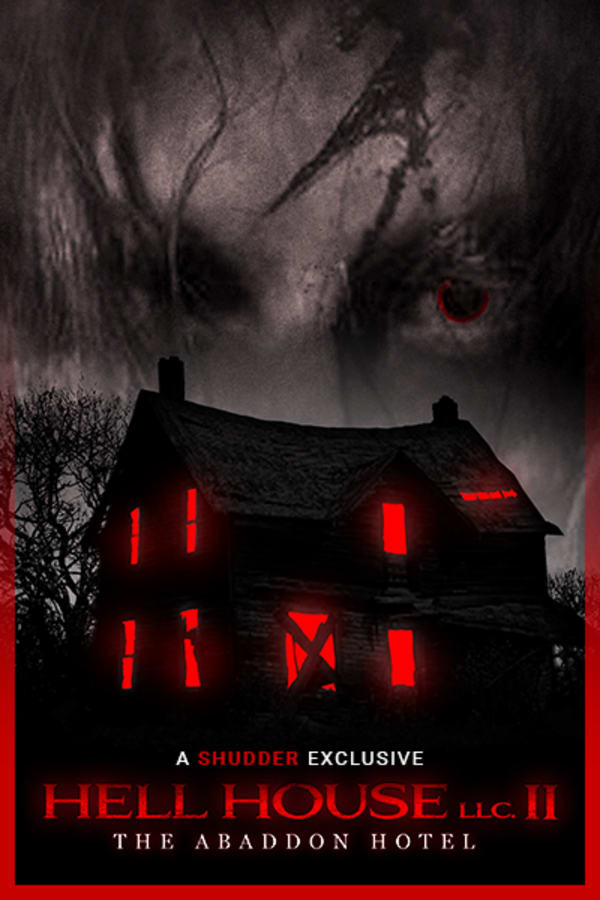 Hell House LLC II: The Abaddon Hotel
Directed by Stephen Cognetti
It's been eight years since the opening night tragedy of HELL HOUSE LLC, and still many unanswered questions remain. Thanks to an anonymous tip, investigative journalist Jessica Fox is convinced that key evidence is hidden inside the abandoned Abaddon Hotel– evidence that she thinks will shed light on the hotel's mysteries. She assembles a team equally hungry for answers with one goal in mind: break into the hotel and discover the frightening truth. A SHUDDER EXCLUSIVE.
An investigative journalist and her team break into the Abaddon Hotel in search for answers.
Cast: Vasile Flutur, Jillian Geurts, Joy Shatz, Dustin Austen
Member Reviews
I'm so invested now I gotta watch the last one but I'm just so on edge if this is based on a true story or not. I like both so far either way
I actually like this one better than the first. It has a much faster start up though I suppose knowing the first movie helps with that. I like how it ties in and just continues the story as well. I must say, the end was a little much, but... I guess I'll see how off the rails it gets in the third one. Over all... worth a watch, but only if you got through the first one.
some good creepy scenes but overall a very b level movie. cheesy. not like first one
This sequel cheapens the tension and lore built up by the first movie with crappy acting and dialogue that detracts from instead of adding to the feel of the mystery. Questions and thoughts the viewers should be able to come to on their own are explicitly stated by the characters, again detracting from the sense of uncertainty and mystery that was done so well in the first installment. From the terrible acting to the terrible green screen use, this feels like a lazy high schooler's film class project. In my opinion, they should have stopped after the first movie.