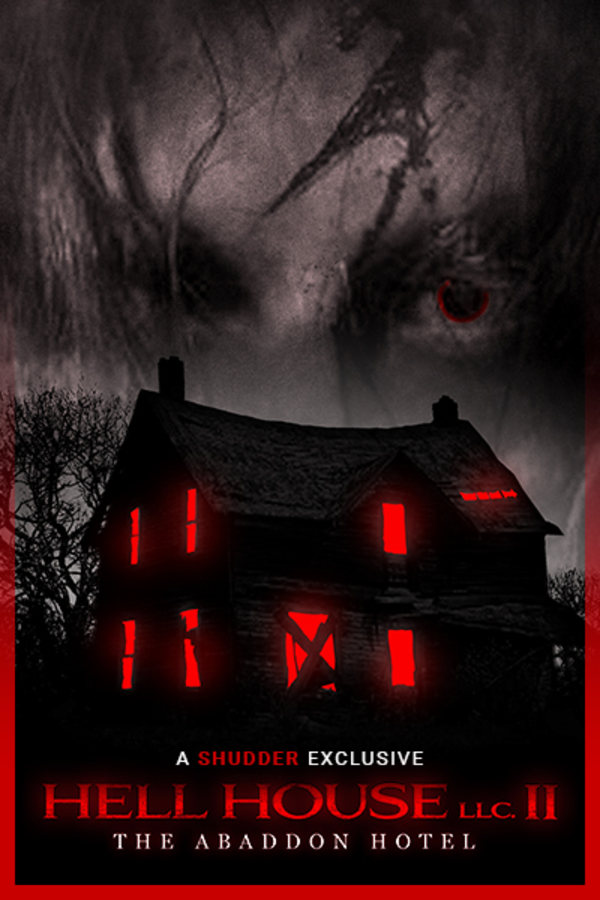 Hell House LLC II: The Abaddon Hotel
Directed by Stephen Cognetti
It's been eight years since the opening night tragedy of HELL HOUSE LLC, and still many unanswered questions remain. Thanks to an anonymous tip, investigative journalist Jessica Fox is convinced that key evidence is hidden inside the abandoned Abaddon Hotel– evidence that she thinks will shed light on the hotel's mysteries. She assembles a team equally hungry for answers with one goal in mind: break into the hotel and discover the frightening truth. A SHUDDER EXCLUSIVE.
An investigative journalist and her team break into the Abaddon Hotel in search for answers.
Cast: Vasile Flutur, Jillian Geurts, Joy Shatz, Dustin Austen
Member Reviews
Ok, nothing new in the found footage genre. And, well, it is a sequel. But, man, there are parts in there that just gave me the chills and had me on the edge of my seat just waiting for something to happen that you know is going to happen. Good use of timing, of restricted POV through the camera lens to build suspense and tension in prelude to the scare.
I hate found footage films, but this one and the first wasn't bad!
Not as good as the first, but still worth watching. I'll be interested to see if there's a third.
Not as good as the first, couple dumb moments but also a couple of good ones, some creepy scenes for sure. If you like found footage/ghost stuff and the first one, worth checking out.