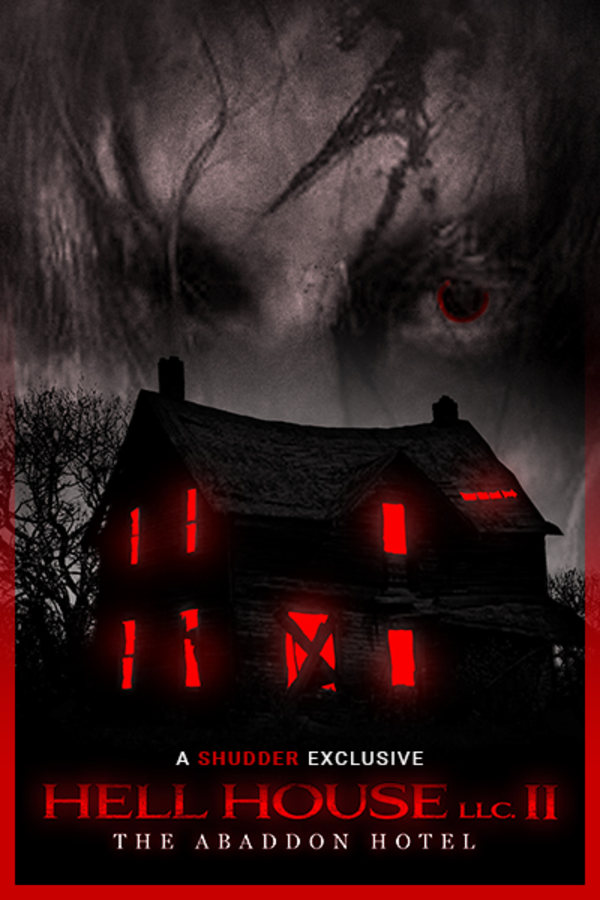 Hell House LLC II: The Abaddon Hotel
Directed by Stephen Cognetti
It's been eight years since the opening night tragedy of HELL HOUSE LLC, and still many unanswered questions remain. Thanks to an anonymous tip, investigative journalist Jessica Fox is convinced that key evidence is hidden inside the abandoned Abaddon Hotel– evidence that she thinks will shed light on the hotel's mysteries. She assembles a team equally hungry for answers with one goal in mind: break into the hotel and discover the frightening truth. A SHUDDER EXCLUSIVE.
An investigative journalist and her team break into the Abaddon Hotel in search for answers.
Cast: Vasile Flutur, Jillian Geurts, Joy Shatz, Dustin Austen
Member Reviews
I found it quite entertaining. Some parts are a little predictable, but that's with most horror films. I'd recommend the series 🤷🏾‍♀️
True horror. Great scary movie with a plot better than most modern horrors.
Sooo much worse than the first one. Just...wow...it's so doofy.
Where do they come up with this trash???
I loved the first one. So I was hoping the sequel would atleast not disappoint too much. Because not that many sequels have ever been as good, or even half as good as the first. The franchises that have are AMAZING!! This movie surprised me! It wasnt A list superb. But for its B status I say both movies are EXCELLENT. With great characters, and awesome story lines. Im so ready to get on with watching the 3rd movie!!