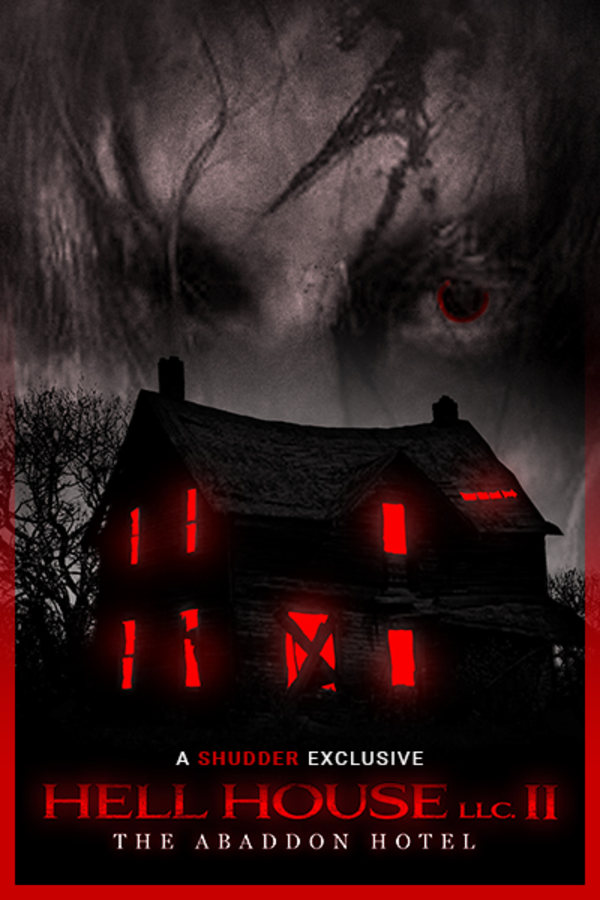 Hell House LLC II: The Abaddon Hotel
Directed by Stephen Cognetti
It's been eight years since the opening night tragedy of HELL HOUSE LLC, and still many unanswered questions remain. Thanks to an anonymous tip, investigative journalist Jessica Fox is convinced that key evidence is hidden inside the abandoned Abaddon Hotel– evidence that she thinks will shed light on the hotel's mysteries. She assembles a team equally hungry for answers with one goal in mind: break into the hotel and discover the frightening truth. A SHUDDER EXCLUSIVE.
An investigative journalist and her team break into the Abaddon Hotel in search for answers.
Cast: Vasile Flutur, Jillian Geurts, Joy Shatz, Dustin Austen
Member Reviews
This is the best found footage series outside Paranormal Activities. You really need to be willing to suspend belief quite a bit with this genre and just accept it as necessary to move the story forward. I will say the main antagonist was a bit of a dissapointment. I thought the ending was great.
Just did the second watch of the whole trilogy. Brilliant. Sticks with you and each film has it's own tone and in-your-bones kind of creepy that makes great horror. And the conclusion has a lot of heart that is uncommon in horror these days. Can't recommend this highly enough.
Along the same lines as the first.
I didn't think much of the first film in this series, but the sequel makes that film look like a masterpiece in comparison. The acting. Jeez, the acting. At least the hilariously bad performances provided for some chuckles, since the movie didn't offer anything in the scares department.
Not as scary as the first one, but still worth a watch. Ending was a bit cheesy, though.