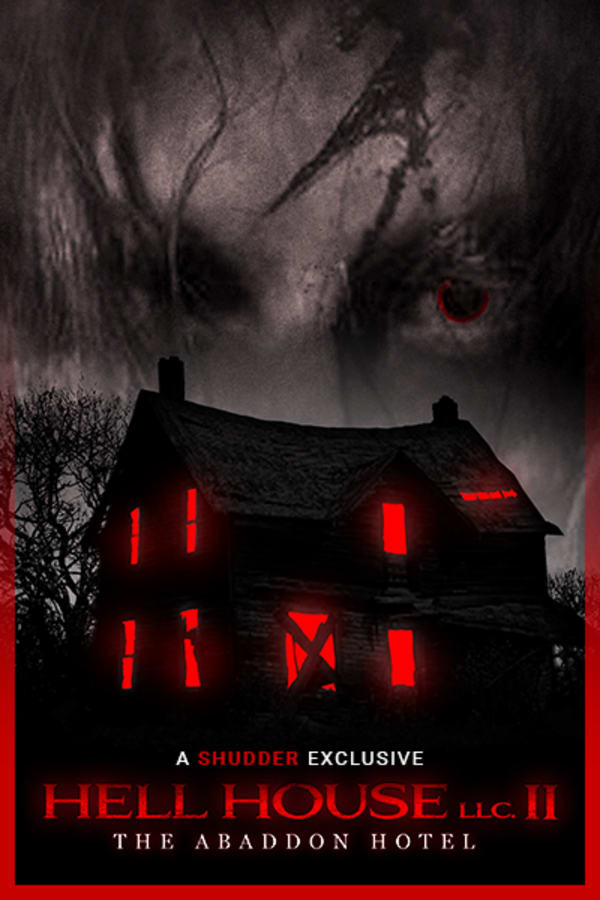 Hell House LLC II: The Abaddon Hotel
Directed by Stephen Cognetti
It's been eight years since the opening night tragedy of HELL HOUSE LLC, and still many unanswered questions remain. Thanks to an anonymous tip, investigative journalist Jessica Fox is convinced that key evidence is hidden inside the abandoned Abaddon Hotel– evidence that she thinks will shed light on the hotel's mysteries. She assembles a team equally hungry for answers with one goal in mind: break into the hotel and discover the frightening truth. A SHUDDER EXCLUSIVE.
An investigative journalist and her team break into the Abaddon Hotel in search for answers.
Cast: Vasile Flutur, Jillian Geurts, Joy Shatz, Dustin Austen
Member Reviews
This one was the scariest of the three in my opinion. It legitimately made me nervous at points and I found the characters were more likable than the previous films
Not bad. Decent watch. Looking forward to see where this goes in the 3rd one.
Not nearly as immersive as the first one but I was still in it. It had its shining moments like seeing different peoples view when they entered the hotel but near the ending(avoiding spoilers) I lost my immersion a bit. Still pretty creepy and well done for a FF film. Worth a watch for the sake of the trilogy.
Not as good as the first one but nowhere near being the worst found footage movie. There are plenty others with worse acting and writing. Much like the first, this one doesn't reply on ridiculous jump scares to 'prove' it's a Horror. The jumping back and forth can be grating and if anything it falls into the trap of a lot of 2nd movies in a trilogy. It's more about the set-up for the next film than focusing on its own story.
so bad it borders on unwatchable.