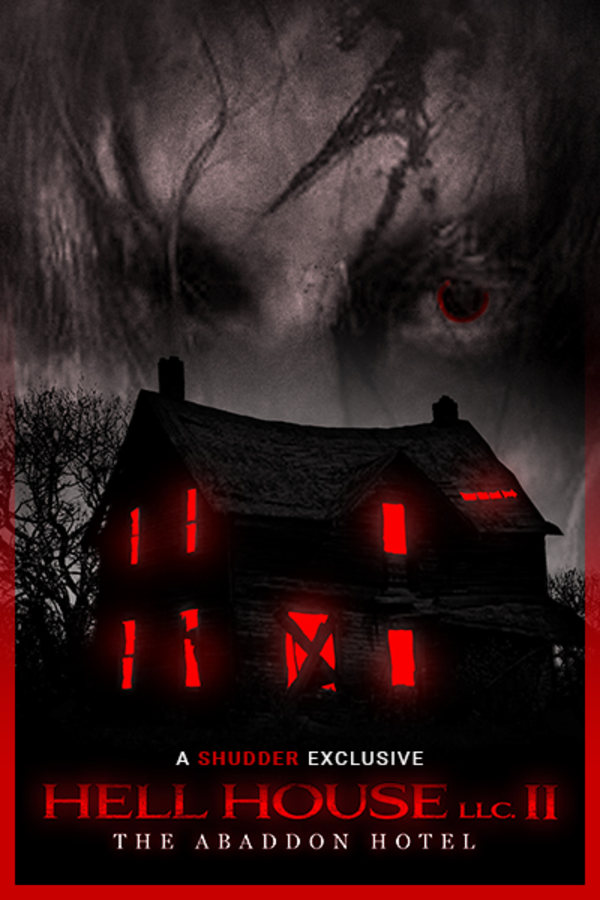 Hell House LLC II: The Abaddon Hotel
Directed by Stephen Cognetti
It's been eight years since the opening night tragedy of HELL HOUSE LLC, and still many unanswered questions remain. Thanks to an anonymous tip, investigative journalist Jessica Fox is convinced that key evidence is hidden inside the abandoned Abaddon Hotel– evidence that she thinks will shed light on the hotel's mysteries. She assembles a team equally hungry for answers with one goal in mind: break into the hotel and discover the frightening truth. A SHUDDER EXCLUSIVE.
An investigative journalist and her team break into the Abaddon Hotel in search for answers.
Cast: Vasile Flutur, Jillian Geurts, Joy Shatz, Dustin Austen
Member Reviews
Wasn't great, but wasn't bad. I enjoyed it for the most part. My problem? The overly long exposition of the Taller ( hotel owner) towards the end. Too much. I think part 1 and 3 are better.
While this installment had its weakpoints, it still holds up enough to make the Hell House Trilogy all-around fantastic. It really is hard to pick a favorite film out of the three since they all are so interconnected with reveals woven in so well but I will say, this one is the weak link. Still a great film.
Terrible. The first one was creepy and decent. This one is incredibly slow paced and boring. The acting in this also seemed fake whereas the first honestly felt like they were real folks filming a documentary.
A solid sequel to the original...some nice twists and turns and genuine jump scares! I loved the ending and I'm looking forward to watching 3!!
Bit predictable in characters and their levels of intelligence, but a good way to give a sequel