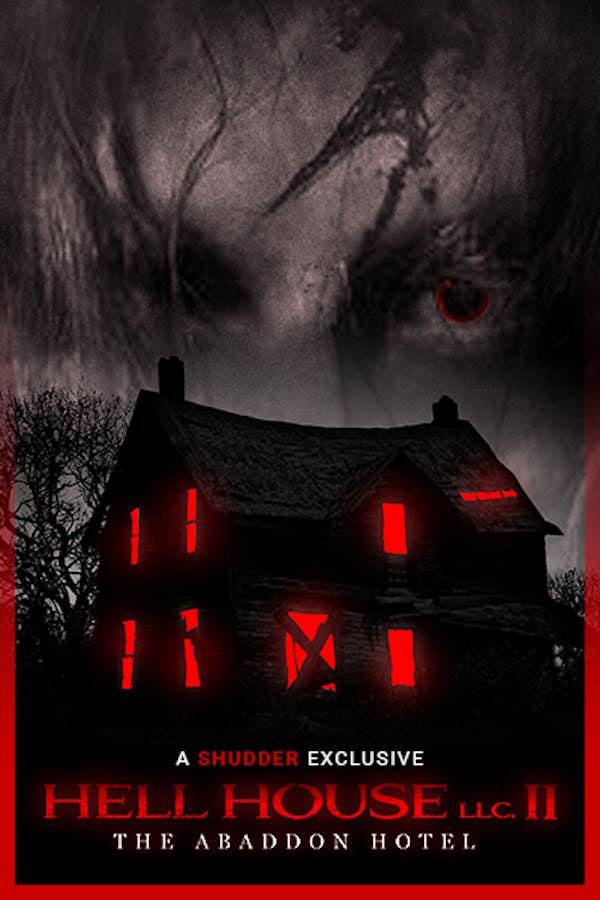 Hell House LLC II: The Abaddon Hotel
Directed by Stephen Cognetti
It's been eight years since the opening night tragedy of HELL HOUSE LLC, and still many unanswered questions remain. Thanks to an anonymous tip, investigative journalist Jessica Fox is convinced that key evidence is hidden inside the abandoned Abaddon Hotel– evidence that she thinks will shed light on the hotel's mysteries. She assembles a team equally hungry for answers with one goal in mind: break into the hotel and discover the frightening truth. A SHUDDER EXCLUSIVE.
An investigative journalist and her team break into the Abaddon Hotel in search for answers.
Cast: Vasile Flutur, Jillian Geurts, Joy Shatz, Dustin Austen
Member Reviews
i really liked this one, a solid sequel that i found creepier than the first, some good scares.
I really wanted to like this but a found footage movie with an exposition dump is never good. There are some decent scares, but it doesn't really add anything new to the first movie.
Was pretty close to first but the interview parts were pretty bad and the ending ish part with the hotel owner talking and such made it worse like we all know the hotel was luring people and used the tapes ect. Didn't need a person ghost to break that down for us lol. Just like Grave Encounters series lol same thing
The clowns man 😱😵😵. Really enjoyed this one not as much as the first one but still creepy af!!!
deliciously terrible found footage garbage. you know you want to watch it.