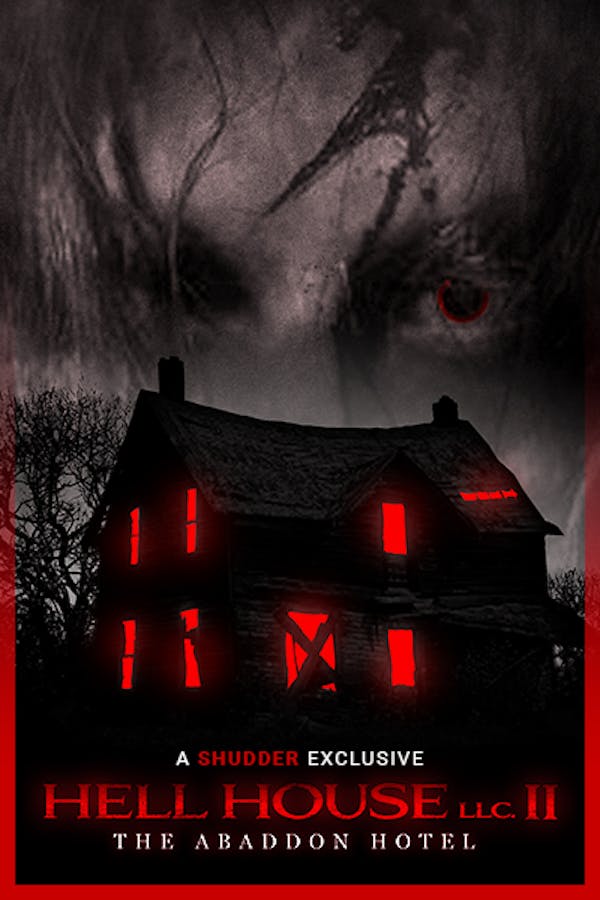 Hell House LLC II: The Abaddon Hotel
Directed by Stephen Cognetti
It's been eight years since the opening night tragedy of HELL HOUSE LLC, and still many unanswered questions remain. Thanks to an anonymous tip, investigative journalist Jessica Fox is convinced that key evidence is hidden inside the abandoned Abaddon Hotel– evidence that she thinks will shed light on the hotel's mysteries. She assembles a team equally hungry for answers with one goal in mind: break into the hotel and discover the frightening truth. A SHUDDER EXCLUSIVE.
An investigative journalist and her team break into the Abaddon Hotel in search for answers.
Cast: Vasile Flutur, Jillian Geurts, Joy Shatz, Dustin Austen
Member Reviews
a lot of mixed reviews on this one, sort of a Blair witch hunt thing, just a lot of people stumbling around in the half dark, I personally didn't think much of it - judge for yourself I guess
I was let down on this one
Formulaic and surprisingly boring. A tiny bit more subtlety would have gone a long way.
The first one was great but this one still has a bit of its charm but it kind of leaves a bad taste with the characters (other than Mitchell) but I'd say for sure give it a watch
reading the reviews left me on the fence on whether or not i'd enjoy this sequel and wasn't horribly let down. there were great moments, there were weak moments, but all in all was an enjoyable watch. doesn't come close to the first, but i did enjoy the further prodding and additions to the central plotline.