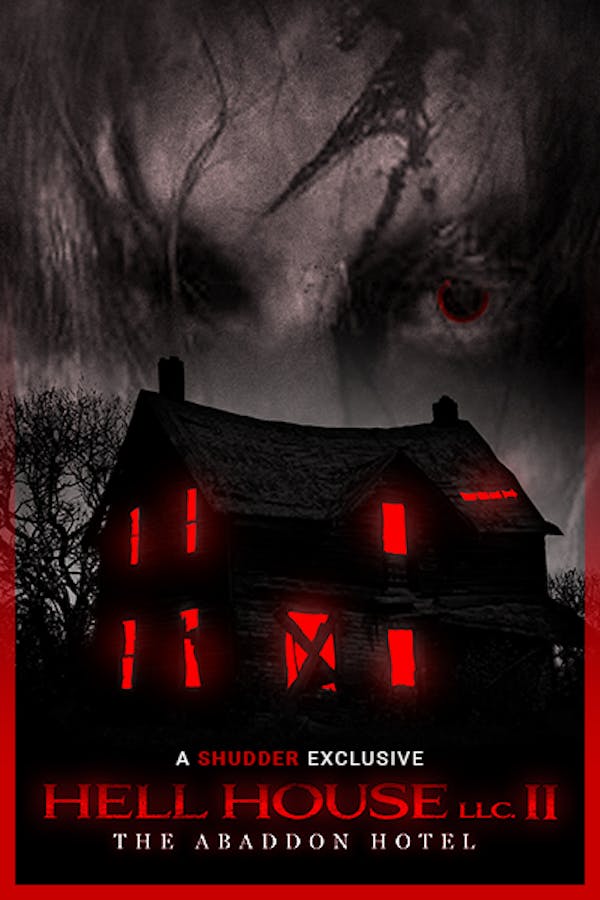 Hell House LLC II: The Abaddon Hotel
Directed by Stephen Cognetti
It's been eight years since the opening night tragedy of HELL HOUSE LLC, and still many unanswered questions remain. Thanks to an anonymous tip, investigative journalist Jessica Fox is convinced that key evidence is hidden inside the abandoned Abaddon Hotel– evidence that she thinks will shed light on the hotel's mysteries. She assembles a team equally hungry for answers with one goal in mind: break into the hotel and discover the frightening truth. A SHUDDER EXCLUSIVE.
An investigative journalist and her team break into the Abaddon Hotel in search for answers.
Cast: Vasile Flutur, Jillian Geurts, Joy Shatz, Dustin Austen
Member Reviews
This was the worst of all three movies. The first and third ones were great. This one was just awful.
ok brutal honesty. just watched this after watching the the first one last night. i enjoyed it imensely. The second kept the story going and continues giving you clues as to what is really behind the murders. my reason for not giving this 5 stars was the acting. you hit a grand slam in the first film with some excellent performances. So what happened? Most of the cast is ridiculous but they do seem to get better after the first 30 min. All in all, for a sequel it did whst it needed to. Now time for part 3!!
That was really bad. I enjoyed the first one but this one doubled down on the bad acting. No scary moments really, just random blackout scenes with ghostly clowns popping into the camera. The TV news show narrative was making me cringe. Nothing made me care about these characters, especially the acting.
Good film, helps you understand what was going on in the first one. Looking forward to watching the third!
I don't know why this second movie is getting bad reviews, it's pretty damn entertaining. First one was best but this one is a fun watch too. Looking forward to the third one which I've read ties it all together. Great series so far!