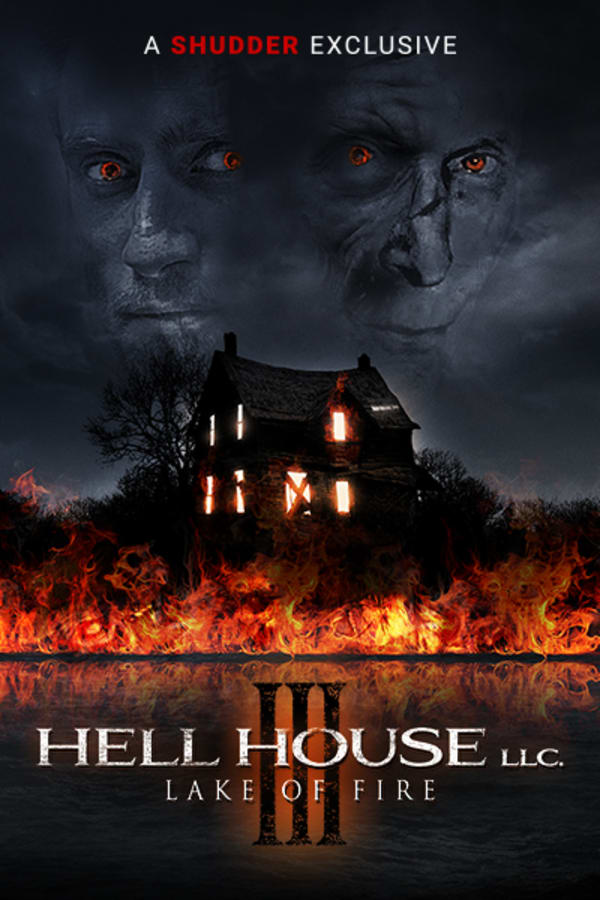 Hell House LLC III: Lake of Fire
Directed by Stephen Cognetti
Guests, both past and present, will battle for their souls as all is revealed about the Abaddon Hotel and the evil that dwells there. One year after the events of Hell House LLC II, the hotel is on the verge of being torn down when it is purchased by billionaire Russell Wynn as the new home for his popular immersive show, "Insomnia". He invites journalist Venessa Sheppard and her crew to record everything happening inside the hotel leading up to the performance. But they soon encounter a more nefarious plot– one that threatens to unleash a veritable hell on earth...
The Abaddon Hotel will once again be open and guests will battle for their souls.
Cast: Gabriel Chytry, Elizabeth Vermilyea, Sam Kazzi
Member Reviews
This was good trilogy - 1st one was def the best, but enjoyed the "flashback" faces and the closing of the story. Will def watch this again
Enjoyed all 3. Closing of the gateway could have been done a lot better. Still enjoyed !
Still Not as good as the 1st. But better then the 2nd. A nice wrap up to the trilogy.
If you've come this far in the series, do yourself a favor and finish it. I personally didn't love this movie, but I certainly didn't hate it either. The first film is very deserving of a strong 4 skull rating. The second one was the low point for me at three skulls. This one was actually better than I thought it was going to be. Yeah, there is some retconning and a few weird choices for the ending...but bad? Naw. Bad is not having an ending at all. Embrace the closure that the series provides and take comfort in knowing you or your loved ones will never stay at the Abbadon Hotel. - 4 Skulls. Witness the end of the House from Hell.
Not as spooky but it wraps up the trilogy. . .