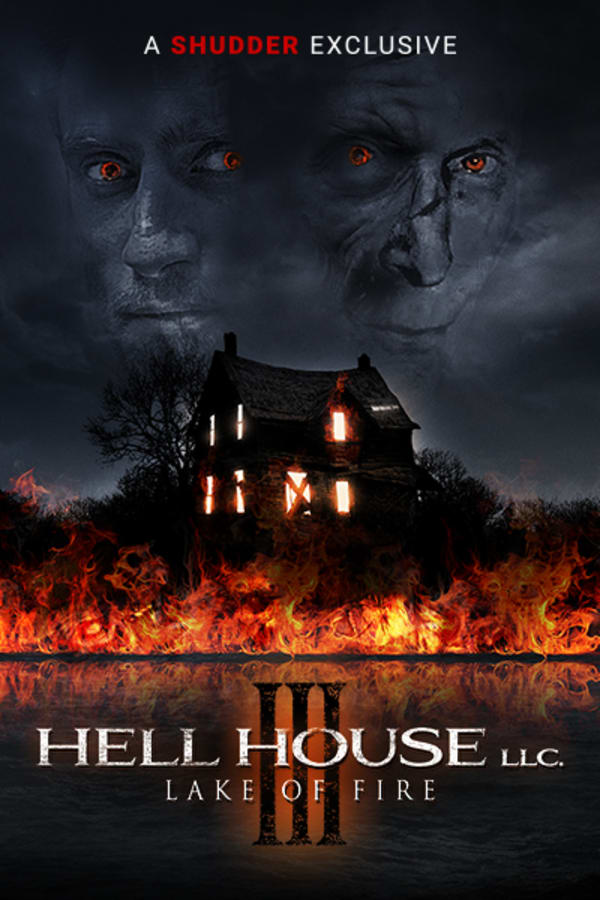 Hell House LLC III: Lake of Fire
Directed by Stephen Cognetti
Guests, both past and present, will battle for their souls as all is revealed about the Abaddon Hotel and the evil that dwells there. One year after the events of Hell House LLC II, the hotel is on the verge of being torn down when it is purchased by billionaire Russell Wynn as the new home for his popular immersive show, "Insomnia". He invites journalist Venessa Sheppard and her crew to record everything happening inside the hotel leading up to the performance. But they soon encounter a more nefarious plot– one that threatens to unleash a veritable hell on earth...
The Abaddon Hotel will once again be open and guests will battle for their souls.
Cast: Gabriel Chytry, Elizabeth Vermilyea, Sam Kazzi
Member Reviews
Overall a good finish. I recommend watching all three Hell House movies!
And thus the trilogy ends. The story seems rushed, and while the end could have been a SFX showcase, I think budget limited what they were able to do. With what they had to work with, they did a great job. It closes up the story nicely, and while they tried to work in subtext with Faust, it didn't quite work out. I think the group that made these movies should be given another go because they really are putting the found footage angle to the best possible cause. I just think they should watch Diary of the Dead one more time though. Over all... give it a watch... or not... I'm not your boss.
The ending was weak and weird, but it is worth a watch. At least they hired real actors this time. Unlike the second one (I am looking at you, Molly)
Seems ok so far, but it's driving me insane that they pronounce "Abaddon" wrong. It's kind of cheesey when movies have towns/other places named after "evil" things, but at least pronounce it right, haha
Hell House, LLC should never have been a franchise as the 2nd and 3rd installments are subpar. Part 3 has a few good moments but for the most part is goofy and not scary. The last 15 minutes look like a badly done amateur horror movie. The scares are far better when the ghosts & killings are hinted at. If you've already seen part 2 you may as well watch this one. I loved the first installment.