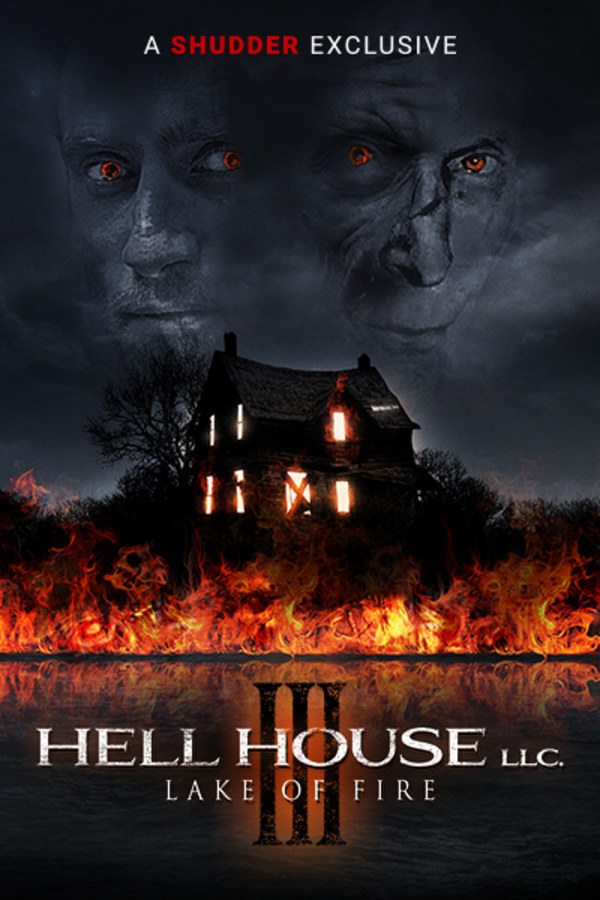 Hell House LLC III: Lake of Fire
Directed by Stephen Cognetti
Guests, both past and present, will battle for their souls as all is revealed about the Abaddon Hotel and the evil that dwells there. One year after the events of Hell House LLC II, the hotel is on the verge of being torn down when it is purchased by billionaire Russell Wynn as the new home for his popular immersive show, "Insomnia". He invites journalist Venessa Sheppard and her crew to record everything happening inside the hotel leading up to the performance. But they soon encounter a more nefarious plot– one that threatens to unleash a veritable hell on earth...
The Abaddon Hotel will once again be open and guests will battle for their souls.
Cast: Gabriel Chytry, Elizabeth Vermilyea, Sam Kazzi
Member Reviews
This movie would have been way better if they quit inter-cutting random jumpscares from the other movies. Like, yes, I know that happened, that's why I'm still watching the franchise. They could have used the guy they were interviewing to fill in some of the gaps. One of the things I liked about the other movies is that if you were paying attention, you could piece together who the ghosts were. This movie shatters it over your head, and it was quite distracting. Basically every clue is force-fed instead of hinted, so it makes the mystery less rewarding. The first one was the best/scariest by far.
The movie took off fairly well. I actually thought we were going to be going down a different road, but it just ended sort of...slowly. I did like it until the end and thought "What the hell is all this about???" I'll give it 4 skulls!
So how did they come back after the atrocious Hell House 2? By basically remaking part one. Good decision, as this was creepy again. Too bad it's so obvious that it is actively fighting against itself almost every step of the way. I enjoyed this, but I have to admit this was completely unnecessary. I do like the epilogue. Interesting way to end this trilogy.
Man, the grammar in some of these reviews! That aside I was excited to see there was a part 3 but then disappointed when I saw it. It seemed like they were going the Derry, Maine route. Bad stuff has happened here though history sort of thing and really dig into the idea that there was a gateway to the abyss but then they just dropped that. There was a lot of recycled footage and not in a good, shown from another angle kind of way. The ending was rushed. You really don't need to see this if you've seen the first 2.