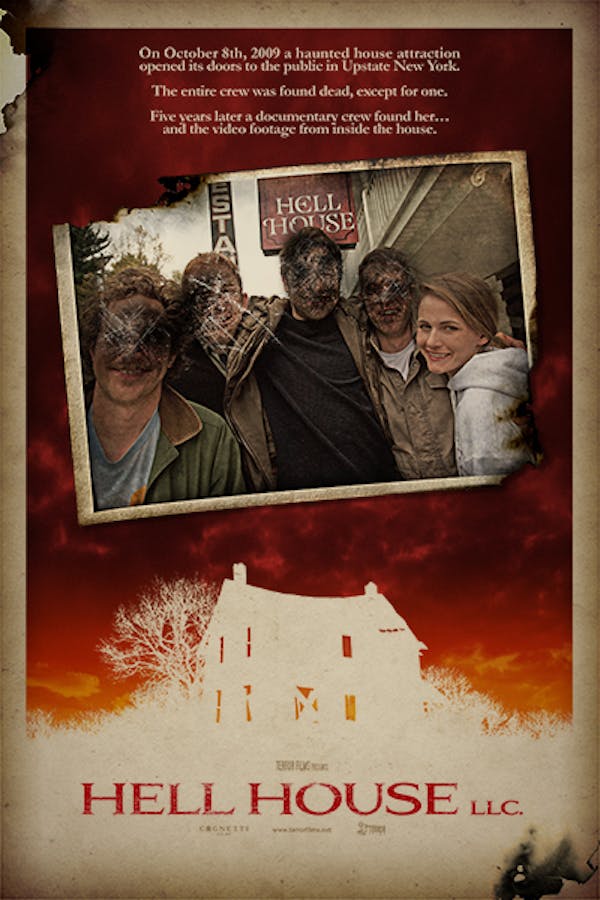 Hell House LLC
Directed by Stephen Cognetti
In this found-footage gem, a documentary crew visit the site of a haunted house attraction whose opening night ended with 15 unexplained deaths. Eventually the crew come across a surviving employee who has footage that shines a scary light on what really went down that night. As we watch those ill-fated thrillseekers shuffling through the horror house, the knowledge of what's about to happen makes for a squirm-and-scream-inducing good time. Dread Central called it "a perfect fright flick for the Halloween season" which features "one of the creepiest clowns to appear in a horror movie in a long time." Sorry Pennywise!
A documentary crew investigate a haunted house attraction whose opening night ended in horror.
Cast: Kristin Michelle Taylor, Theodore Bouloukos, Jeb Kreager, Miranda Robbins, Gore Abrams
Member Reviews
It's sort of the epitome of "ok". Whenever a horror movie advertises creepy clowns as a scare point, I kinda check out and just go "oh so it's not going to be anything interesting" and it honestly wasn't. It wasn't horrible but I'll forget this one.
i liked it, few good scares to keep me interested, even if it was a bit cliche and lame i always love a movie like that!
Idk how people are saying that it's bad. Just cause it didn't act like a normal movie I guess? I thought it was a solid 8.5-9/10 Scares were good, ending was a bit weak however.
Bad* *See trippin_blazed's review.