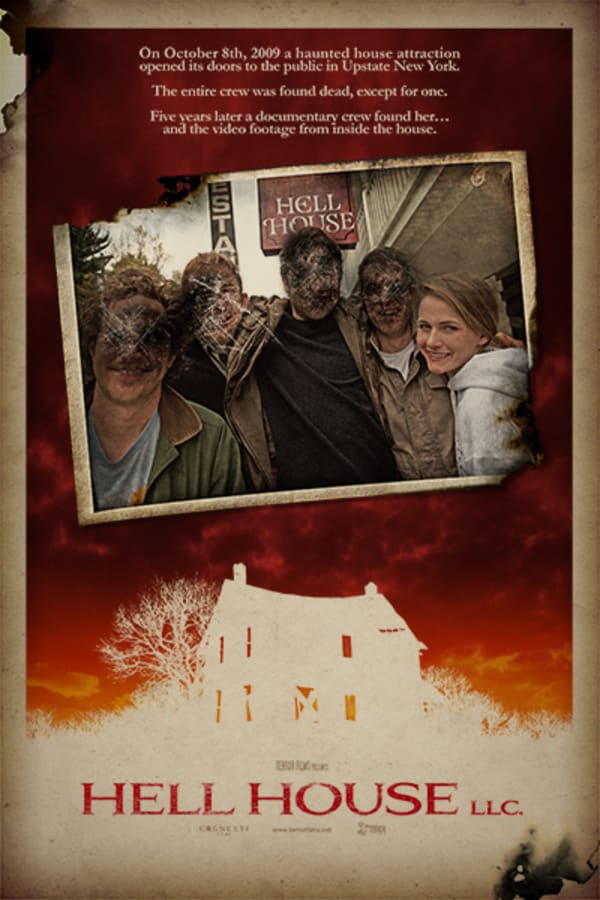 Hell House LLC
Directed by Stephen Cognetti
In this found-footage gem, a documentary crew visit the site of a haunted house attraction whose opening night ended with 15 unexplained deaths. Eventually the crew come across a surviving employee who has footage that shines a scary light on what really went down that night. As we watch those ill-fated thrillseekers shuffling through the horror house, the knowledge of what's about to happen makes for a squirm-and-scream-inducing good time. Dread Central called it "a perfect fright flick for the Halloween season" which features "one of the creepiest clowns to appear in a horror movie in a long time." Sorry Pennywise!
A documentary crew investigate a haunted house attraction whose opening night ended in horror.
Cast: Kristin Michelle Taylor, Theodore Bouloukos, Jeb Kreager, Miranda Robbins, Gore Abrams
Member Reviews
I was creeped out in the middle of the day, worth watching.
love them all. Can't wait for a new one!
Started slow but the build up was worth it. I was paranoid for 2 seconds. Lol. Crazy i tried watching this a couple times. Guess 3rd times a charm. Worth the watch!
There was a lot of potential here, but the found footage style does more to dampen the perspective and involvement of the view than it does to engage them. The effects were simplistic, but well done so I will give them credit for that. If you like the found footage style than it's worth a watch, but if not than I wouldn't make the investment. Overall I would say it's a good time killer movie, but not much more.
Was this film supposed to be scary??? If I could give them a no skull rating I would. The actors didn't even looked scared!! The camera would move so much at times that you can't see clearly what is going on, it's not terrifying at all. Very bad acting. It took me a so long to finish watching this because I would stop it from getting so bored, but I wanted to see how it ended. Ending was as dissapointing as the rest of the film was. A waste of time.