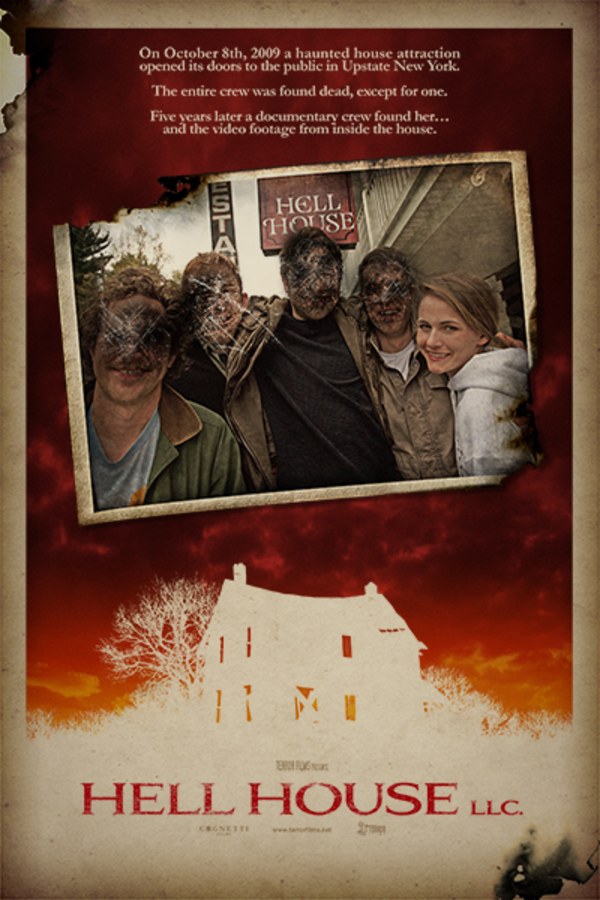 Hell House LLC
Directed by Stephen Cognetti
In this found-footage gem, a documentary crew visit the site of a haunted house attraction whose opening night ended with 15 unexplained deaths. Eventually the crew come across a surviving employee who has footage that shines a scary light on what really went down that night. As we watch those ill-fated thrillseekers shuffling through the horror house, the knowledge of what's about to happen makes for a squirm-and-scream-inducing good time. Dread Central called it "a perfect fright flick for the Halloween season" which features "one of the creepiest clowns to appear in a horror movie in a long time." Sorry Pennywise!
A documentary crew investigate a haunted house attraction whose opening night ended in horror.
Cast: Kristin Michelle Taylor, Theodore Bouloukos, Jeb Kreager, Miranda Robbins, Gore Abrams
Member Reviews
Amazing found footage film. Blew me away. It was extremely tense and I felt really scared watching it, not knowing what was going to happen next!
I liked this foundfootage movie. The budget might not be that great but it had a strong story and could also be somewhat believable. I was okay.
Too much exposition and terrible acting. I really wanted to like this.
some good found footage set pieces and rather enjoyable watch. the robed figures didn't do much for me though. and 'what happened in the basement' was nothing compared to something as simple as a silent dark figure moving around silently in the background. so, payoff not worth it but still had its moments.
I'd give it 0 if I knew how or if you could it's a movie some guys put together one night omg is it bad in a cringe way