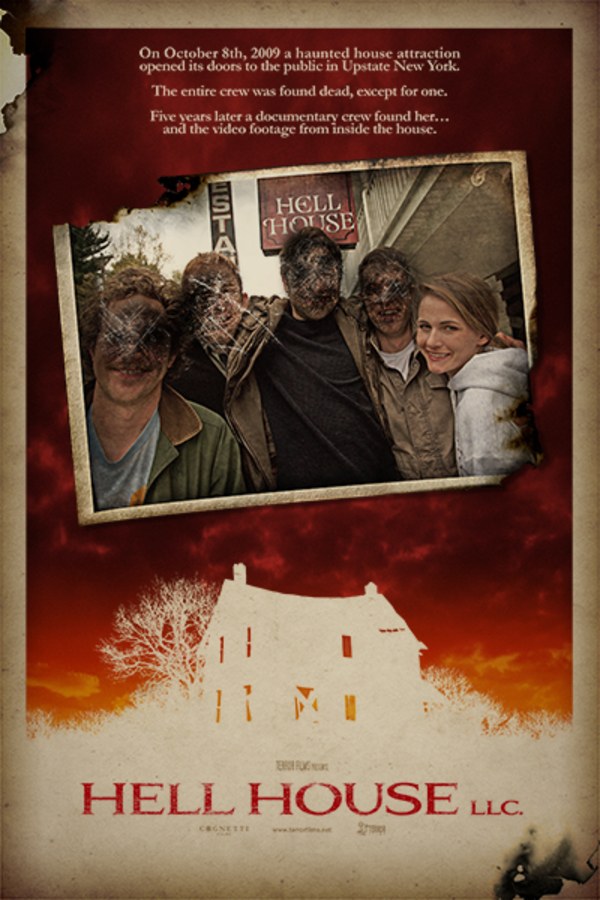 Hell House LLC
Directed by Stephen Cognetti
In this found-footage gem, a documentary crew visit the site of a haunted house attraction whose opening night ended with 15 unexplained deaths. Eventually the crew come across a surviving employee who has footage that shines a scary light on what really went down that night. As we watch those ill-fated thrillseekers shuffling through the horror house, the knowledge of what's about to happen makes for a squirm-and-scream-inducing good time. Dread Central called it "a perfect fright flick for the Halloween season" which features "one of the creepiest clowns to appear in a horror movie in a long time." Sorry Pennywise!
A documentary crew investigate a haunted house attraction whose opening night ended in horror.
Cast: Kristin Michelle Taylor, Theodore Bouloukos, Jeb Kreager, Miranda Robbins, Gore Abrams
Member Reviews
This is probably one of my favorite found footage movies, my only grip with it is they pause the momentum of the first half of film just to point out when some spooky ghost stuff happens and honestly just derailed the flow of the film most times on top of ruining what could be a great subtle scare by showing us a still and lingering on it for a minute
The movie does a good job of building up the mystery of what the hell even happened at the house, but never actually explains much, leaving me confused and frustrated.
It was good. But it got really annoying trying to see what was happening. All the camera shorting out before you can see what's actually happening kind of ruined the movie for me.
Could have left a lot out and been more effective/enjoyable. Still not bad, the good parts were very good.
I wasn't quite sure at first how well this was going to play out. The deeper I got into the plot the more eager I became to know just what would be next??!!! And would the sequel beable to live up to the first? Or even half ass hold up too it?? I guess we'll see!!