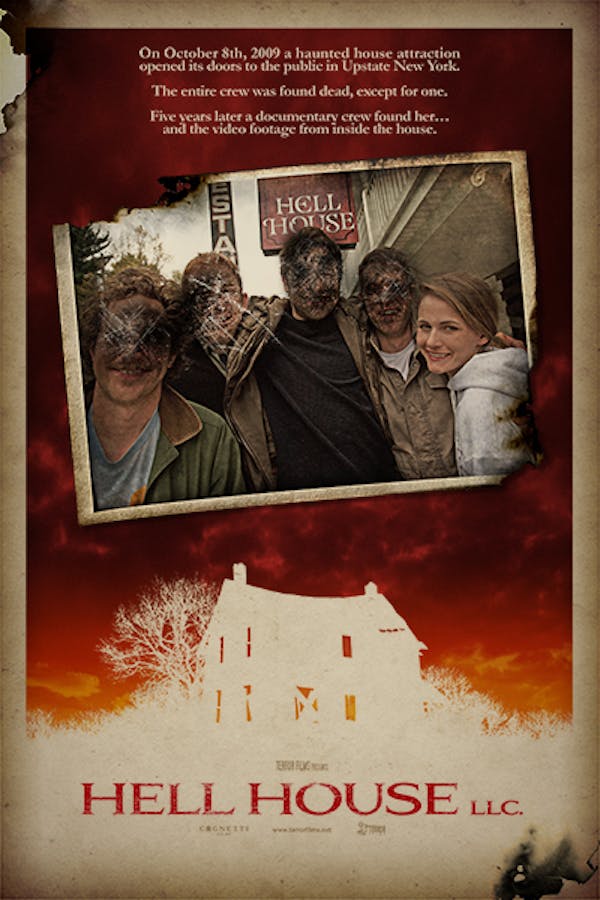 Hell House LLC
Directed by Stephen Cognetti
In this found-footage gem, a documentary crew visit the site of a haunted house attraction whose opening night ended with 15 unexplained deaths. Eventually the crew come across a surviving employee who has footage that shines a scary light on what really went down that night. As we watch those ill-fated thrillseekers shuffling through the horror house, the knowledge of what's about to happen makes for a squirm-and-scream-inducing good time. Dread Central called it "a perfect fright flick for the Halloween season" which features "one of the creepiest clowns to appear in a horror movie in a long time." Sorry Pennywise!
A documentary crew investigate a haunted house attraction whose opening night ended in horror.
Cast: Kristin Michelle Taylor, Theodore Bouloukos, Jeb Kreager, Miranda Robbins, Gore Abrams
Member Reviews
Scarier than I expected it to be! My hesitation was that this is a "found film" which is a style of film that has been done over and over again. This film does not re-invent the wheel but it did a great job at keeping me jumping.
First genuinely scary horror movie I've seen in years.
best found footage film I've seen to date
I really enjoyed this film. You know when you get a good scary movie when the actors are just great, not trying too hard and that's what I love about found footage films. Loved this film