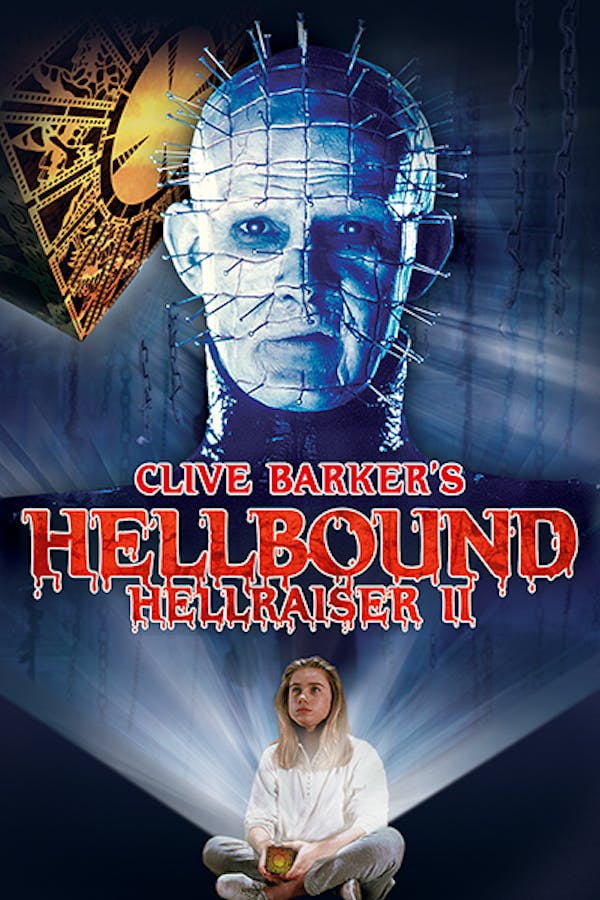 Hellbound: Hellraiser II
Directed by Tony Randel
In the sequel to HELLRAISER, an occult-obsessed doctor calls forth the Cenobites. After the events of the first film, Kirsty is brought to a psych ward where no one believes her story. No one, of course, except Dr. Channard, who resurrects Julia so she can take him to the Cenobites. But when the gates open, Kirsty's also drawn into the labyrinthine hellscape where horrors wait around every turn. Widely regarded as the best of the sequels, HELLBOUND's visually-stunning horror-fantasy hybrid cemented horror fans' love of the series"" and the sadistic Pinhead. Contains violence and gore.
In the sequel to HELLRAISER, an occult-obsessed doctor calls forth the Cenobites.
Cast: Doug Bradley, Ashley Laurence, Clare Higgins
Member Reviews
unpopular opinion but this movie far surpases the original. it realy expanded the aspect of the cenobites world
Not as great as the first one, but still a fun little companion film that swerves happily into fantasy.
Meh. Not as good as the original Hellraiser. The script for this one was not written by Clive Barker, and it shows. Super cheesy lines, somehow making Julia and Kirsty (great characters from the original) completely unbelievable here. Also, the plot is borderline incoherent, and also inconsistent with the original. Frank wanted to avoid hell, but for some reason Julia doesn't mind going back to hell after she's resurrected?? Redeeming qualities: an excellent score by Christopher Young, and a giant anus-worm that attaches itself to a guy's head.
I actually liked this one more than its predecessor!! More cenobites make for a much more fun time!!
A good sequal to the wildly inconsistent series. This also marks the last of the continutiy, the rest of the series just goes more and more off the rails.