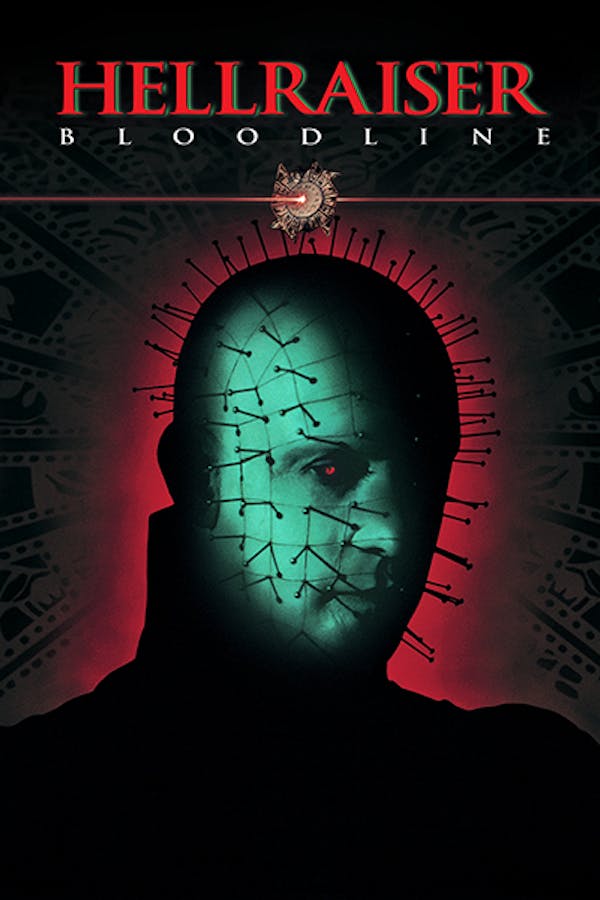 Hellraiser IV: Bloodline
Directed by Alan Smithee
Determined to close the gates of hell once and for all, a 22nd-century scientist, whose ancestor freed the demonic Pinhead centuries before, tries to reverse the Lament Configuration! This blood-curdling epic spans three eras and 400 years, from the 18th-century Parisian origins of the Lament Configuration box (which proves to be a doorway to Hell) to modern times, and finally to the year 2127 and a gigantic spaceship where the forces of good must again triumph over evil!
The past, the present and the future will meet at the crossroads of hell!
Cast: Bruce Ramsay, Valentina Vargas, Doug Bradley
Member Reviews
Not the best hellraiser by far but then again I never knew this one existed lol. Is there a V, VII, VIII out there lurking in horror land .. only time will tell
wheres number 1 and 2? Why only 3 and 4?
Love my Hellraisers. ♥️ Felt that poor robots pain when he had his oh shit moment! 🤭
Moving furniture in the early 1990s in Brisbane Australia. In a non-descript bedroom, under a wardrobe, I discovered a small, ornately-carved, wooden box. I froze, turned around and left the job. No, I don't know what it was but I certainly wasn't hanging around to find out.
Directed by Alan Smithee... say no more lol