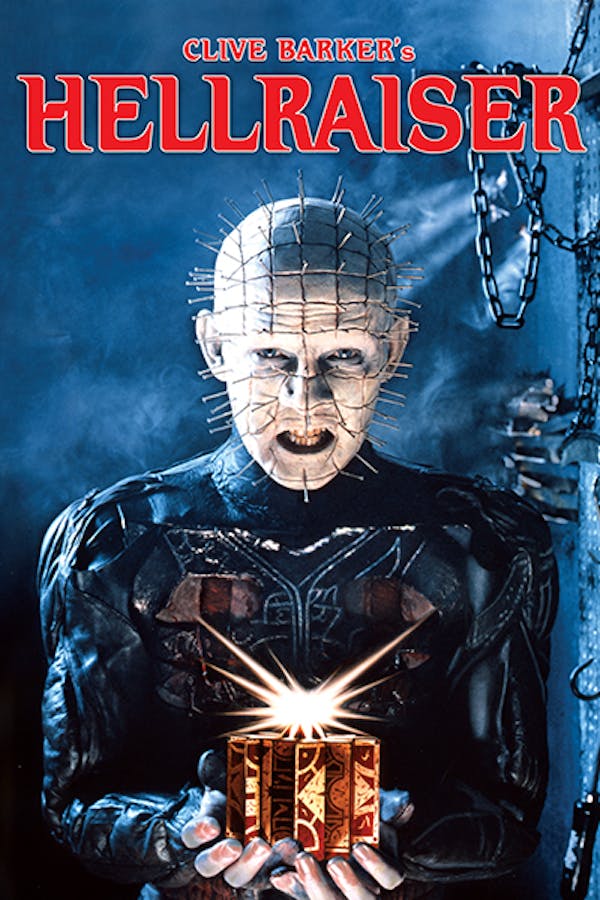 Hellraiser
Directed by Clive Barker
A puzzle box reveals a realm of sadistic monsters led by a being named Pinhead, who torture the depraved man who unlocks it. Escaping Pinhead's wrath, what remains of Frank hides out in his attic, until a chance encounter leads him to enlist his brother's wife Julia, with whom he had a passionate affair, to lure victims home so Frank can feed off their blood. Clive Barker's essential 80s classic offered audiences weary of slashers a thrilling new alternative: a sexually-charged horror-fantasy with a villain more terrifying""and goth""than Freddy or Jason. Contains violence and gore.
A puzzle box reveals a realm of sadistic monsters led by a being named Pinhead.
Cast: Andrew Robinson, Clare Higgins, Ashley Laurence
Member Reviews
I watched this for the first time with my man yesterday night and I seriously loved this. Looked away once or twice because of the gore but that just means it's good. I sincerely recommend this. Just a small note, the guy (frank) coming back to life reminded me of the monster in 'The Thing' first time watching it. Truly terrifying.
My favorite of the Hellraiser series, a bit slow at points and you don't really see the cenobites appear until about an hour and four minutes in but very good nonetheless
Amazing very faithful to the book however, I would have loved to see more of the cenobites.
Iconic horror classic for a reason and impressive directorial debut from novelist and mad genius Clive Barker. Also hats off to Doug Bradley for his portrayal as Pinhead, a character who easily could've fallen into horror obscurity if not for Bradley's intense and commanding performance.
The first time I watched this movie I did not like it but I was pleased to find it held up for me the second time around.