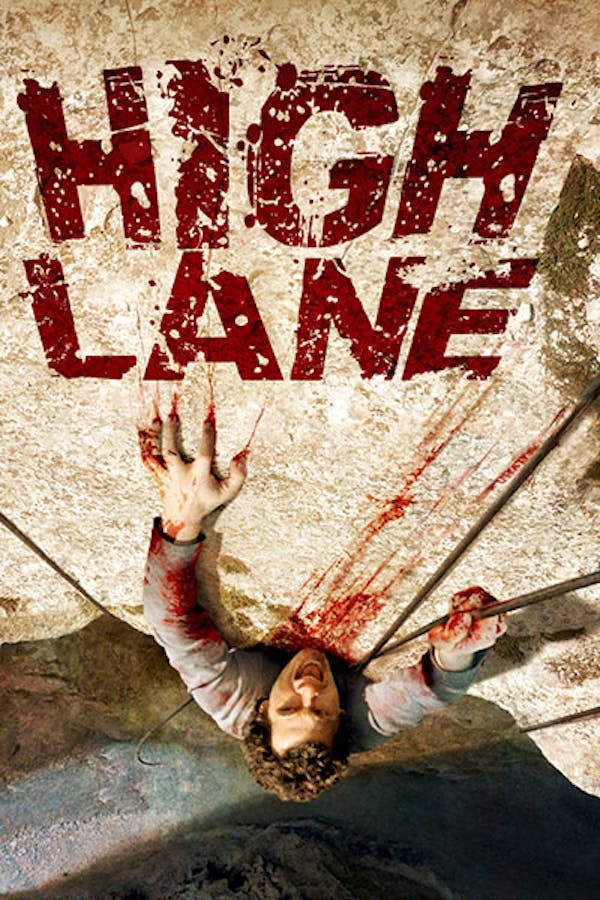 High Lane
Directed by Abel Ferry
A group of mountain climbers realize they're not alone in this French fright flick which will definitely make you think twice about your next climbing trip. Towering heights and beautiful vistas turn deadly for a group of friends on an expedition who discover the trail they'd intended to take is closed for repair. Forced to take a dangerous trail, they realize someone is determined to keep them from making it to solid ground. Fear exposes old traumas and brings up hidden emotions to the surface, and soon, everyone is fighting tooth-and-nail for their survival.
A group of mountain climbers realize they're not alone in this French fright flick.
Cast: Fanny Valette, Johan Libereau, Raphael Lenglet
Member Reviews
This is not like 'the decent' or 'the hills have eyes' dont lie. Its okay, but its way to long and im like half way in and i probz just going to fall asleep instead because i have a much better imagination
Very good watch. Enjoyed the characters. Good climbing scenes. I didn't mind the Wrong Turn scenario as I love those movies. Great watch.
Was really enjoying it until it turned into Friday the 13th. On the plus side, I found the climbing to be very suspenseful and scary. Tried to ignore the fact that these climbers, navigating their way through parts of the Balkans that aren't even on a map, came dressed in little shorts and low cut tops, that Chloe was more interested in boo hooing instead of getting out of the death shack, and that weird mountain man Anton was clean shaven. But there are some surprises and the film rocks on (sorry, pun intended) at a cracking pace.
i enjoyed it, though, to be honest a bit more gore and more " make me jump" moments would have been better.
This was an OK film. Kind of stock standard , let's just say I am glad it did go on any longer than it did