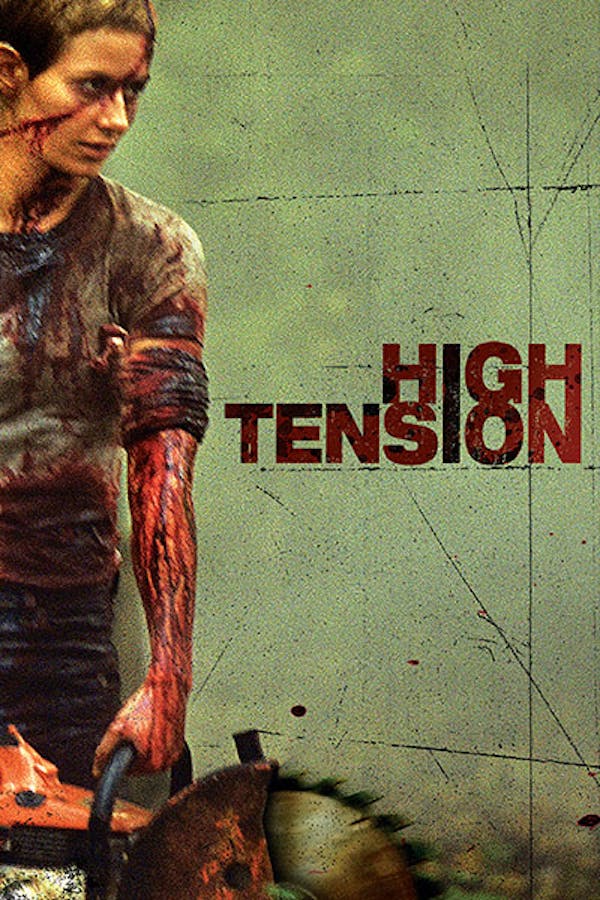 High Tension
Directed by Alexandre Aja
Hoping to prepare for their college exams in peace and quiet, best friends Marie and Alexia decide to spend a weekend in the country at Alexia's parents' secluded farmhouse. Bun in the dead of the night, a stranger knocks on the front door. And with the first swing of his knife, the girls' idyllic weekend turns into and endless night of horror... This vicious, divisive neo-slasher introduced audiences to Alexandre Aja and helped usher in a highly praised new wave of French terror that brought us the likes of INSIDE and MARTYRS in the mid-2000s.
Two best friends' quiet weekend turns into an endless night of horror in this French horror breakthrough.
Cast: Cecile De France, Maiwenn Le Besco, Philippe Nahon, Franck Khalfoun
Member Reviews
Wish this was undubbed. Still glad I finally saw it. Great psychological (literally) twist the last half hour or so. Great realistic gore after the initial setup/slow burn, form then on it was just kill !! Now, Where the Hell is Martrys and/or Inside ?!! come on , give those to us !!
the name says it all! the feeling i had the entire time and both an obvious and subtle theme in the film. i had been meaning to check this out for some time, holy shit i loved it. this holds up perfectly with the likes of martyrs and frontier(s) and irreversible in the "new french extremity" genre (highly recommend all those if you could stomach high tension.) i loved the themes of dismemberment of not just the body but also of the mind. would also infer there's some serious internalized homophobia going through marie's head along with all the.....well, i wont spoil it. gore fests (and this is a brutal one) are fun but they're so much more engaging and rewarding when it's centered around a great story with real motives and superb acting. shout out to this make artist team too, they had their work cut out for them. the only thing that took me out of the world of the film is the villain looks like a french redneck neil young mixed with danny devito lmao. 10/10 can't wait to rewatch it!!
One of my favorites. I like the subtitle version better though.
Liked how brutal this was but how it didnt get lost in tbe brutality, and had a decent story and twist that didnt feel overdone.
Fight Club : Angry Lesbian Edition.