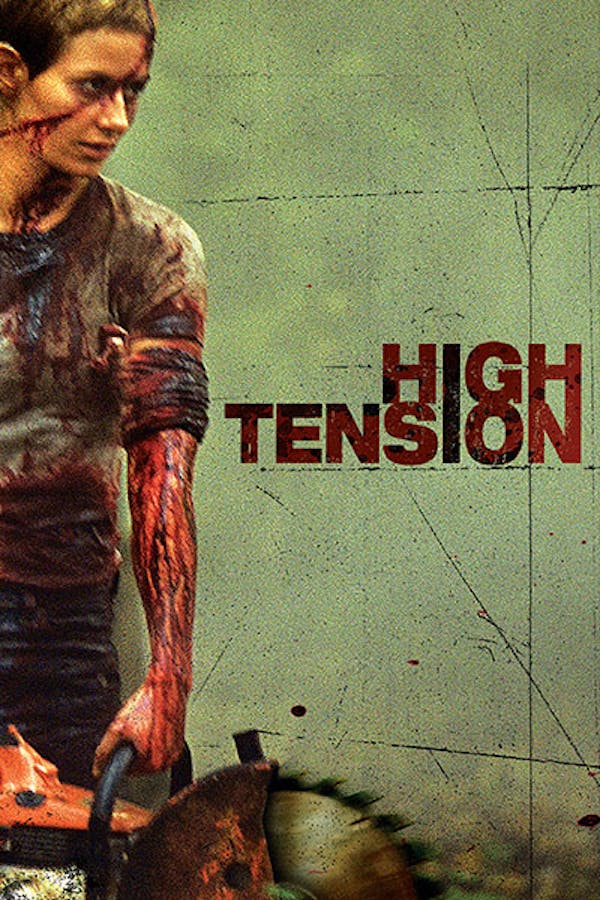 High Tension
Directed by Alexandre Aja
Hoping to prepare for their college exams in peace and quiet, best friends Marie and Alexia decide to spend a weekend in the country at Alexia's parents' secluded farmhouse. Bun in the dead of the night, a stranger knocks on the front door. And with the first swing of his knife, the girls' idyllic weekend turns into and endless night of horror... This vicious, divisive neo-slasher introduced audiences to Alexandre Aja and helped usher in a highly praised new wave of French terror that brought us the likes of INSIDE and MARTYRS in the mid-2000s.
Two best friends' quiet weekend turns into an endless night of horror in this French horror breakthrough.
Cast: Cecile De France, Maiwenn Le Besco, Philippe Nahon, Franck Khalfoun
Member Reviews
This review comes after watching it a 2nd time, and I'm glad I came back. There are definitely elements to the plot that crumble like dust when you break it down, but all the elements in-between were fantastic! The start to the horror is incredible, I love the idea of the villain, and I'm still shaken from that ending a second time. I will happily defend this film from naysayers who only look at the bad and don't appreciate the good. I think this could make a fantastic remake. Give the elements a chance to thrive, without the clunky gears, and we have a unbelievable film on our hands
Wow some friend don't people actually think in movies this was a painful joke
Genuinely surprised by the twist!
Definitely gets your heart racing and has some good plot twists, really enjoyed this