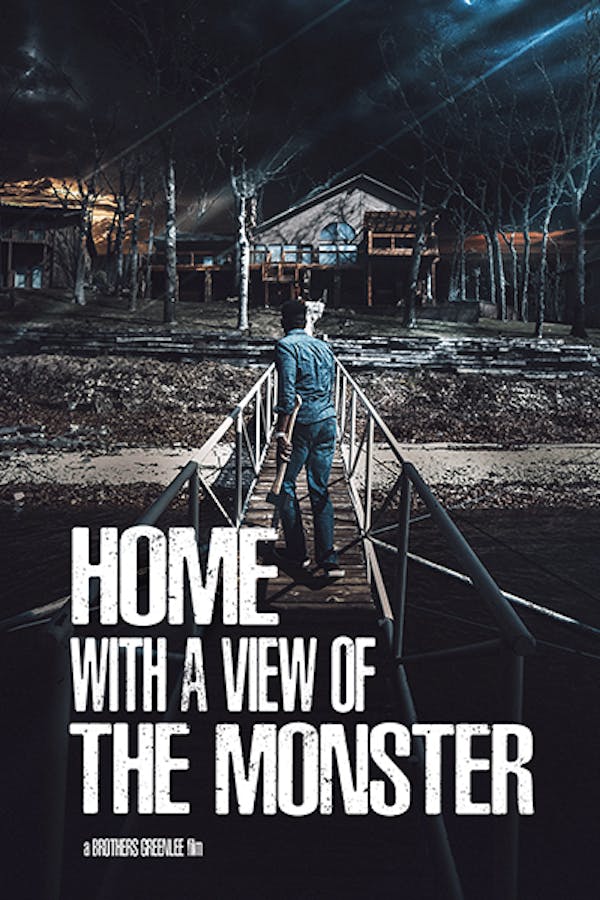 Home With a View of the Monster
Directed by Alex Greenlee, Todd Greenlee
Needing a major life change in order to save their rocky marriage, a young couple decide to place their secluded lake house on a vacation rental app. When the couple returns home early, they find that their current tenant has disappeared, leaving only their belongings as well as cryptic and increasingly eerie clues.
A couple place their home on a vacation rental app, only to discover terrifying secrets left by their previous guests.
Cast: Ellen Humphreys, Sébastien Charmant, Jasper Hammer, Danielle Evon Ploeger, Laurie Cummings
Member Reviews
Meh. Definitey a ghost story, but definitely not horror. However, it still manages to have the typical horror movie trope: people making stupid, unrealistic decisions to move an implausible script along.
Kind of a confusing mess that probably would have worked better as two separate movies, but weirdly endearing as well.
WOW!!! And someone actually thought to release this, lol!
A bad movie for the ages.
a stupid movie i was confused the whole time it was so confused it's just a now from me and one other thing what the hell was haunting the house i never found that out or what caused the house so i supposed it just happen to be haunted chile it was just so much going on at one time