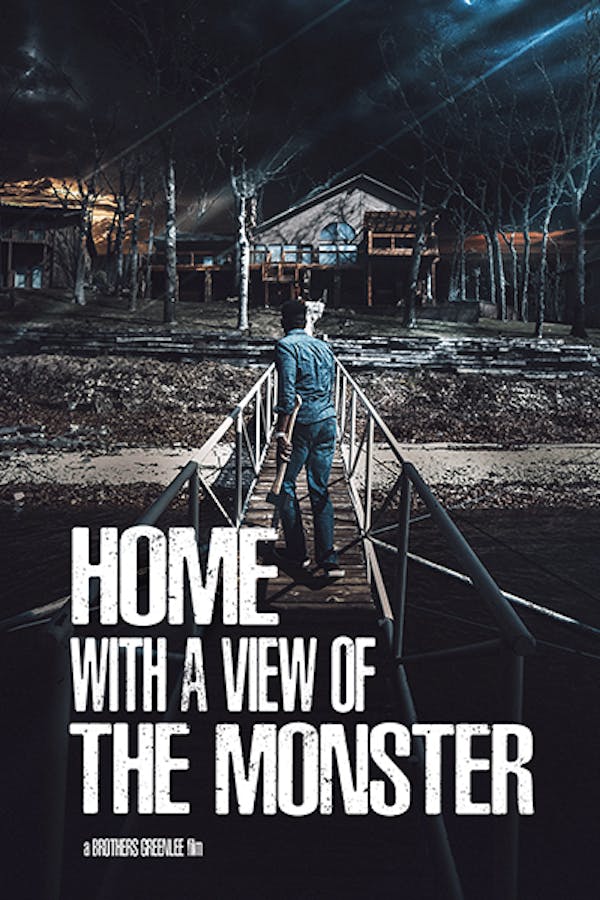 Home With a View of the Monster
Directed by Alex Greenlee, Todd Greenlee
Needing a major life change in order to save their rocky marriage, a young couple decide to place their secluded lake house on a vacation rental app. When the couple returns home early, they find that their current tenant has disappeared, leaving only their belongings as well as cryptic and increasingly eerie clues.
A couple place their home on a vacation rental app, only to discover terrifying secrets left by their previous guests.
Cast: Ellen Humphreys, Sébastien Charmant, Jasper Hammer, Danielle Evon Ploeger, Laurie Cummings
Member Reviews
Movie was hard to follow. I did not enjoy at all.
Difficult to watch and not very easy to believe character behavior. The main characters react to an axe wielding, unstable home invader and don't unload their .45 into him, or even bother to call the cops? Instead they invite him back into their house and listen to his paranoid babble. Please. None of the behavior or characters feels 'right'. The writing simply didn't work and was not believable.
I don't know what i just watched. This movie made no sense at all. Its almost like the writer didn't finish writing the script and they just filmed what they had.
I have to write a second review since my first one disappeared thanks to a glitch, or else it was deleted because I said something offensive (strange for this website) but yeah...this movie is surprisingly good for what is obviously a low budget film with a handful of amateur actors. The mystery was actually pretty intriguing for a good hour. One of the characters is very, very annoying - I won't say who, since I think that's why my review got deleted last time. It makes the movie make more sense but also is irritating to sit through. I also did not care for the stupid montage scene to late 00's hipster music near the end, ymmv.