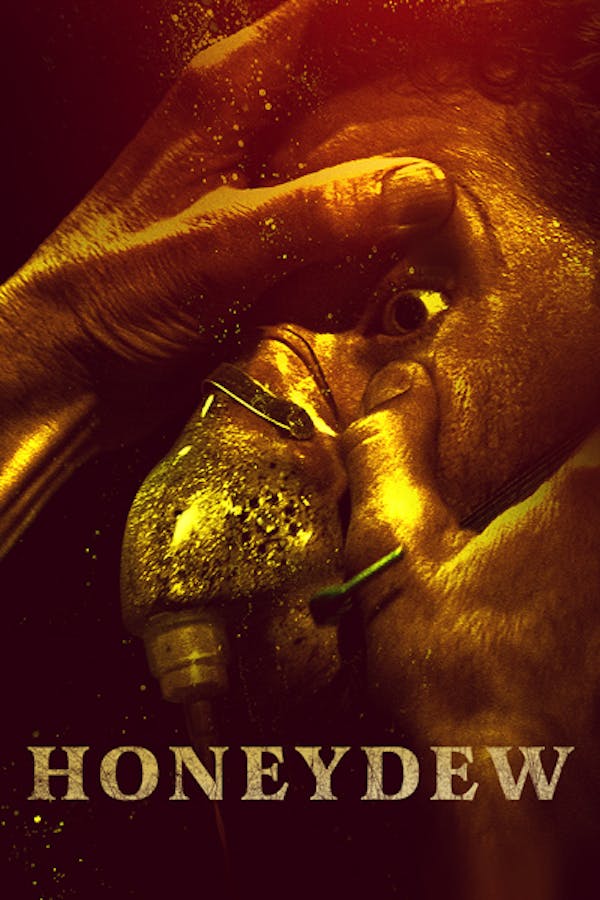 Honeydew
Directed by Devereux Milburn
A young couple is forced to seek shelter in the home of an aging farmer and her peculiar son, when they suddenly begin having strange cravings and hallucinations taking them down a rabbit hole of the bizarre. Introducing Sawyer Spielberg.
Strange cravings and hallucinations befall a young couple after seeking shelter in the home of an aging farmer and her peculiar son.
Cast: Sawyer Spielberg, Malin Barr, Barbara Kingsley
Member Reviews
Excellent set-up, excellent actors and dialog -- deeply unsatisfying and drawn-out ending.
This one is a really slow burn. Had me wondering what it was all about until the very end. Even when it was over, I felt uneasy but don't come into the movie expecting supernatural thrillers here. This is as grounded as it gets for a slow burn.
I'm all for slow burns... but this stayed slow. Warning for all people, this is a bad one and should be skipped. It had all the tools to be good, to be somewhat mildly interesting, the plot could've went somewhere, but it just didn't execute it. I have no clue what in the world the directors/writers were thinking. It was like a pretentious art piece that just simply was bad.
Really enjoyed what they attempted in doing, although I feel like the inner demon portrayal which was fun was tossed to the side too quickly. Lots of the shots and editing were well done for their budget but overall lacked in execution, including story (some things were just too random with no rhyme or reason), no regrets watching it though. Could've been 20-30 minutes shorter.