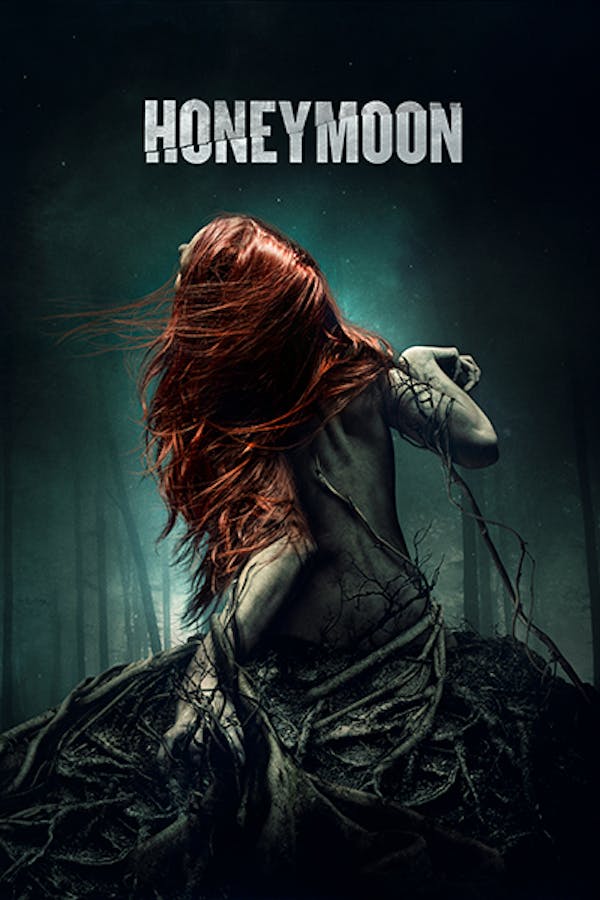 Honeymoon
Directed by Leigh Janiak
Young newlyweds Paul (Harry Treadaway) and Bea (Rose Leslie) travel to a remote lake cottage for their honeymoon, where the promise of private romance awaits them. Shortly after arriving, Paul finds Bea wandering and disoriented in the middle of the night. As she becomes more distant and her behavior increasingly peculiar, Paul begins to suspect something more sinister than sleepwalking took place in the woods.
Things take a sinister turn when a young newlywed turns up after sleepwalking around the remote lake cottage where she is honeymooning.
Cast: Rose Leslie, Harry Treadaway, Ben Huber, Hanna Brown
Member Reviews
Definitely a unique story but something about it just left me feeling meh.
A great film! I watched this a while ago now and I really enjoyed it. I watched it not even seeing the trailer which I actually try and do with lots of films now as trailers can show too much. So all I'm saying is watch - it's good !
Slow as a two year itch.Too much footage shot in the dark.A black screen and sound does not build suspense it only annoys the people watching.
Definitely worth a watch. Unique, refreshing and gripping. Loved it!