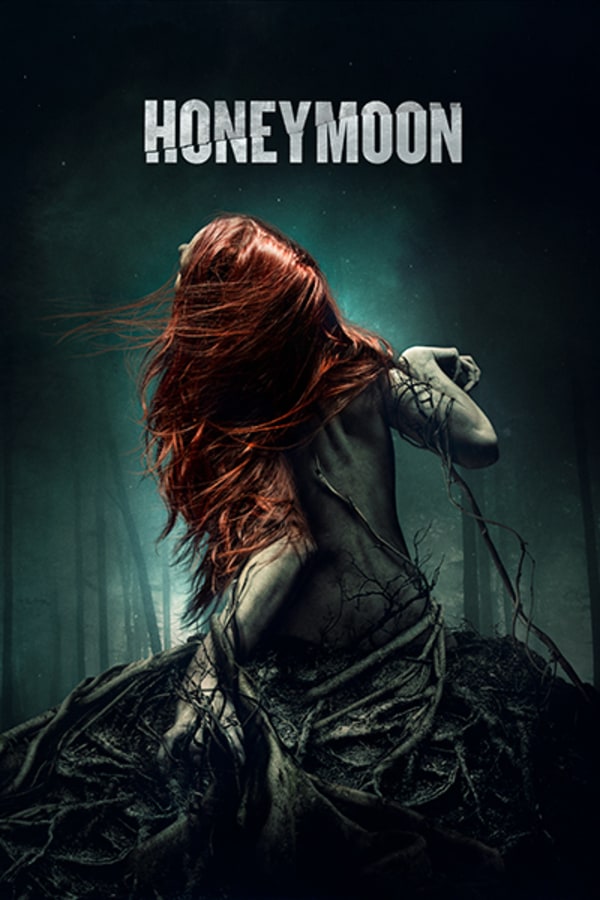 Honeymoon
Directed by Leigh Janiak
Young newlyweds Paul (Harry Treadaway) and Bea (Rose Leslie) travel to a remote lake cottage for their honeymoon, where the promise of private romance awaits them. Shortly after arriving, Paul finds Bea wandering and disoriented in the middle of the night. As she becomes more distant and her behavior increasingly peculiar, Paul begins to suspect something more sinister than sleepwalking took place in the woods. 
Things take a sinister turn when a young newlywed turns up after sleepwalking around the remote lake cottage where she is honeymooning.
Cast: Rose Leslie, Harry Treadaway, Ben Huber, Hanna Brown
Member Reviews
Interesting. It's actually pretty good. The acting is very good. Definitely original and worth the watch.
I had heard great things about this film so I thought I would give it a watch. It was slow, but only to build up the horror and suspense. I thought it was unique but not as jaw dropping or life changing as I had hoped. I enjoyed the setting, and the actors made you really feel for their characters. I kind of wish they had done more with the ending but it wasn't a complete letdown. If you're looking for an interesting plot and some sci-fi creepiness, this is for you.
Creepy and disturbing throughout the movie. Didn't like the ending much, made me say: Really? But overall is still enjoyable.
I agree with everyone who says its the most underrated movie. First time I saw it I was shocked by how great it was because I went in blind. I have seen it a couple times now and it just gets better and better. Original and genius which is soo hard to do today.