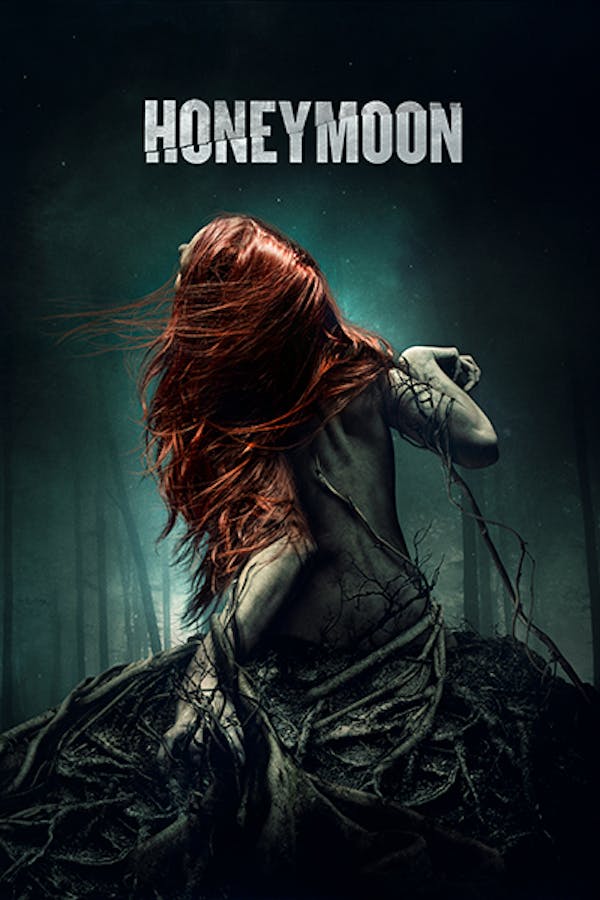 Honeymoon
Directed by Leigh Janiak
Young newlyweds Paul (Harry Treadaway) and Bea (Rose Leslie) travel to a remote lake cottage for their honeymoon, where the promise of private romance awaits them. Shortly after arriving, Paul finds Bea wandering and disoriented in the middle of the night. As she becomes more distant and her behavior increasingly peculiar, Paul begins to suspect something more sinister than sleepwalking took place in the woods.
Things take a sinister turn when a young newlywed turns up after sleepwalking around the remote lake cottage where she is honeymooning.
Cast: Rose Leslie, Harry Treadaway, Ben Huber, Hanna Brown
Member Reviews
Leads had absolutely killer chemistry and are responsible for most of my positive opinions of the movie. The story was interesting and keeps you guessing enough to capture your attention. Like others, however, I was disappointed by the lack of explanation in the end.
slow starter - alot of running around asking where is wife is! but the ending is alright
Really, really good. Chemistry between leads was natural and magnetic. A lot of wondering what the hell is going on here until the ending, which was tense and anxious for me. No explanation but I didn't really need or want one, I don't necessarily think an explanation would have added much outside of exactly that.
Dope movie, unpredictable, worth it fam