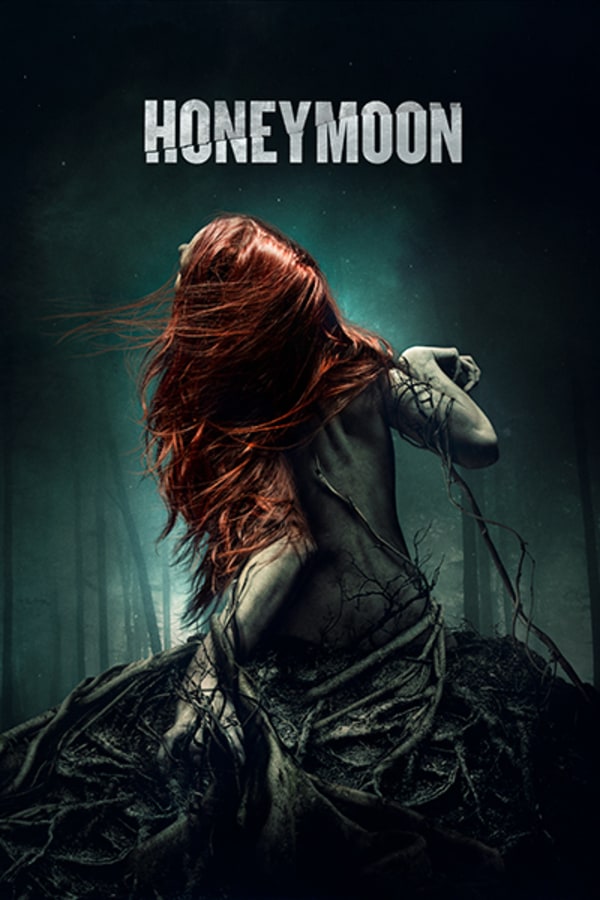 Honeymoon
Directed by Leigh Janiak
Young newlyweds Paul (Harry Treadaway) and Bea (Rose Leslie) travel to a remote lake cottage for their honeymoon, where the promise of private romance awaits them. Shortly after arriving, Paul finds Bea wandering and disoriented in the middle of the night. As she becomes more distant and her behavior increasingly peculiar, Paul begins to suspect something more sinister than sleepwalking took place in the woods. 
Things take a sinister turn when a young newlywed turns up after sleepwalking around the remote lake cottage where she is honeymooning.
Cast: Rose Leslie, Harry Treadaway, Ben Huber, Hanna Brown
Member Reviews
Badass movie especially in the sub genre it's in, breath of fresh air
Very good. Most of the movies on Shudder are crap. This one is quality. Creepy, suspenseful, disturbing, and well-acted.
Liked it a lot. Wish it would of explained more on the ending, but one of the best syfy/horror movies I've watched in the last few years.
Excellent acting and great story. I was hooked from the beginning. I'm about to go to Canada to canoe with the missus. I will mind the anchor.