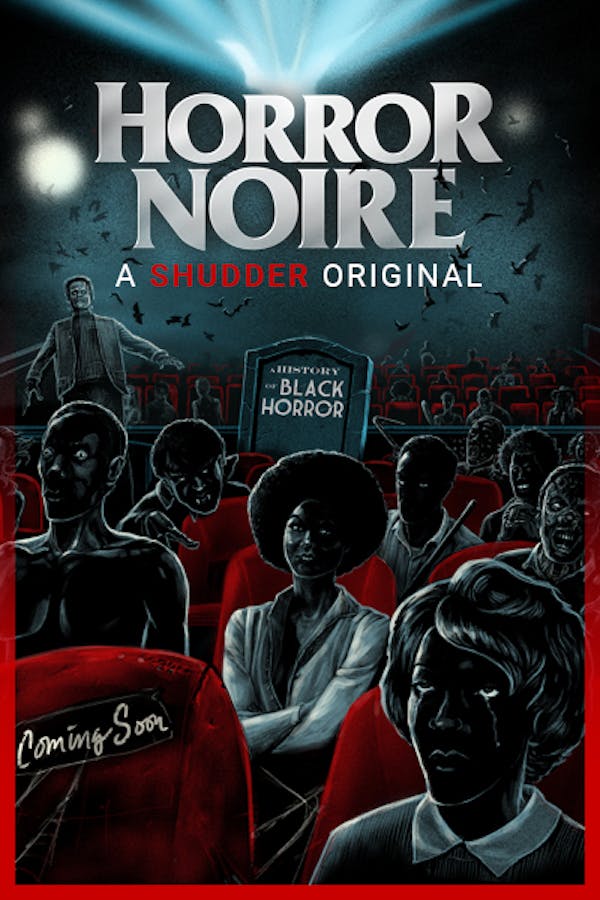 Horror Noire: A History of Black Horror
Directed by Xavier Burgin
Delving into a century of genre films that by turns utilized, caricatured, exploited, sidelined, and finally embraced them, Horror Noire traces the untold history of Black Americans in Hollywood through their connection to the horror genre. Adapting Robin Means Coleman's seminal book, HORROR NOIRE will present the living and the dead, using new and archival interviews from scholars and creators; the voices who survived the genre's past trends, to those shaping its future. A SHUDDER ORIGINAL.
HORROR NOIRE traces an untold history of Black Americans through their connection to the horror film genre.
Cast: Jordan Peele, Tananarive Due, Tony Todd, Ken Foree
Member Reviews
A fantastic rundown of the history of black Horror.
Fantastic narrative by some of the best voices in the industry and a real eye opener as to what was happening in cinema in the 40s and 50s that, as a white guy, I didn't know about. Have some new movies to add to the list and I've learned, once again that Tananarive Due is a fantastic historian and horror afficionado and that there are too few men like Jordan Peele and Tony Todd who seem so authentic and down to earth. These are three people that, as a life-long horror fan, I would be so honored to meet and learn from, and this documentary shows why they are so highly renowned.
This documentary has been on my list for a long time, and am so glad that I am finally able to see it. Everyone added great insight to the films.