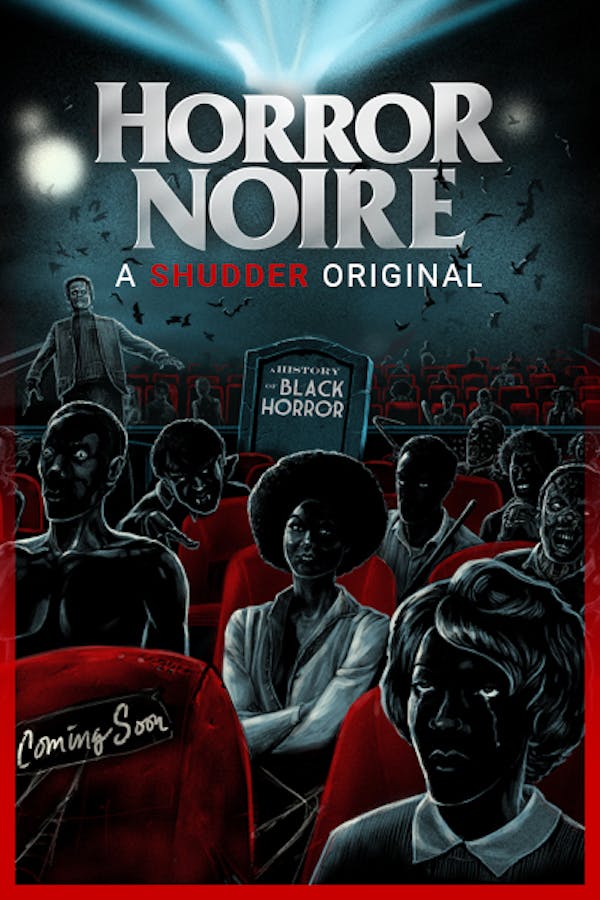 Horror Noire: A History of Black Horror
Directed by Xavier Burgin
Delving into a century of genre films that by turns utilized, caricatured, exploited, sidelined, and finally embraced them, Horror Noire traces the untold history of Black Americans in Hollywood through their connection to the horror genre. Adapting Robin Means Coleman's seminal book, HORROR NOIRE will present the living and the dead, using new and archival interviews from scholars and creators; the voices who survived the genre's past trends, to those shaping its future. A SHUDDER ORIGINAL.
HORROR NOIRE traces an untold history of Black Americans through their connection to the horror film genre.
Cast: Jordan Peele, Tananarive Due, Tony Todd, Ken Foree
Member Reviews
Excellent and incredibly informative film. I enjoyed the diverse monologues of the various actors, directors, and writers and loved hearing their perspectives on black cinema and politics. I would love to see even more content like this and am ready to watch many new films they recommended!
Amazing watch. Great dialogue and conversations between peers. Loved this.
Perfection. This is a great documentary! So glad I watched this
I've wanted to watch this for a while. Pretty much the reason I got Shudder. It was everything I expected and it was amazing. Such a detailed explanation
There's a lot to learn about black horror history in cinema that a lot of people may talk or joke about but have never been documented or talked about seriously. This documentary does a great job of bringing these things to the discussion table. Very informative and a lot of fun. Not just for black people!