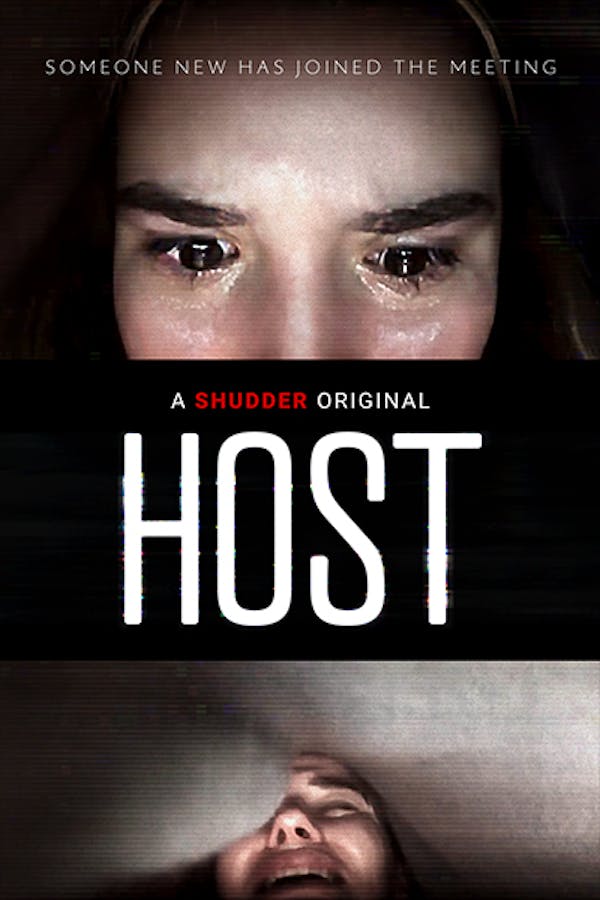 Host
Directed by Rob Savage
Six friends get together during lockdown for their weekly zoom call. It's Haley's turn to organise an activity and instead of a quiz, she's arranged for a Medium to conduct a séance. Bored and feeling mischievous, Jemma decides to have some fun and invents a story about a boy in her school who hanged himself. However, her prank gives license for a demonic presence to cross over, taking on the guise of the boy in Jemma's made-up story. The friends begin noticing strange occurrences in their homes as the evil presence begins to make itself known, and they soon realise that they might not survive the night. A SHUDDER ORIGINAL.
During an online séance, six friends accidentally invite the attention of a demonic presence.
Cast: Haley Bishop, Radina Drandova, Jemma Moore, Caroline Ward, Emma Webb, Edward Linard
Member Reviews
i HATE jump scares so this scared the absolutely shit out of me. great film , very well done. Not unique, but hats off to the actors for pulling this off.
I enjoyed it, but it def wasnt anything innovative, I just like these kinds of movies. Pretty similar to Unfriended.
I really enjoyed this film. If you like jump scares you'll like this..
Jumpscares were pretty predictable but this movies a very nice twist on the found footage genre. The main thing that made me love this film though is the amazing acting of everyone involved. It especially helps that it takes place in such a recognizable setting a zoom call. The feeling that they can't help each other really shines through in this aspect. Great movie definitely would've been better if someone watched it during quarantine but still an amazing film.
Absolutely loved! Boyfriend and I couldn't predict what was gonna happen. A lot of good jumpscares