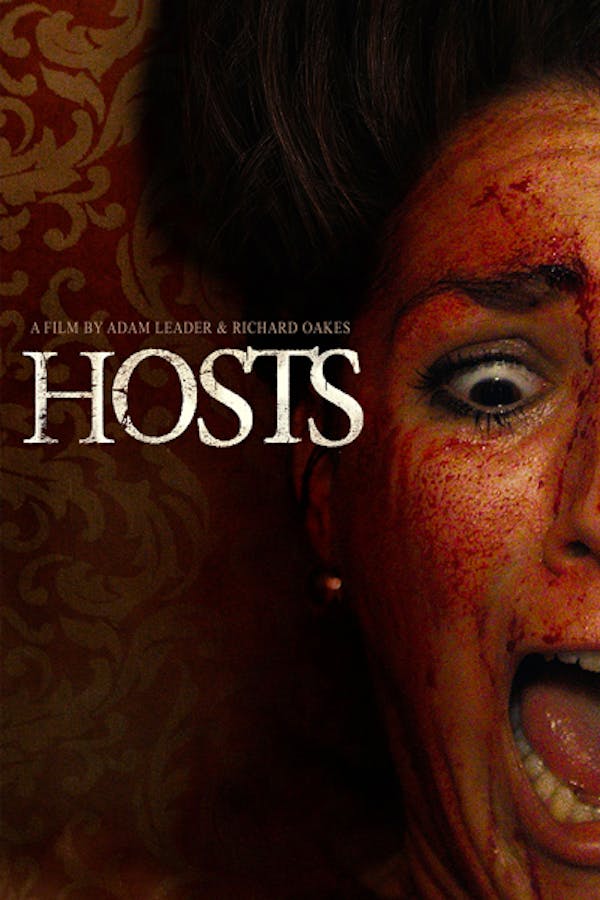 Hosts
Directed by Adam Leader, Richard Oakes
When a family invites their neighbors over to celebrate Christmas Eve, they do not realize that their friends had just become hosts to a malicious entity hellbent on taking over the world. The family find themselves fighting for their lives in a night of unimaginable terror.
Christmas dinner is ruined when a family unknowingly invites a demonic entity into their home.
Cast: Neal Ward, Nadia Lamin, Frank Jakeman
Member Reviews
Actually stopped watching this one it was so horrendous, which I rarely ever do.
The movie was horrible but the first kill of the movie was awesome!
I'm not really sure why there are so many negative reviews to this film. Many claim that the plot is bad/underdeveloped, but I think that is part of the charm. Why do we need to know every detail of why something in horror movies is happening? Can't we just enjoy the gore and the scares for what they are? The acting in this was solid. Neal Ward and Samantha Loxley were fantastic - both were thoroughly creepy. Who cares if the plot is a bit vague... enjoy this for what it is.
It has a lot of promise; decent gore, a pretty decent premise and some memorable scenes but it is let down by lazy writing in the opening 20/30 minutes.