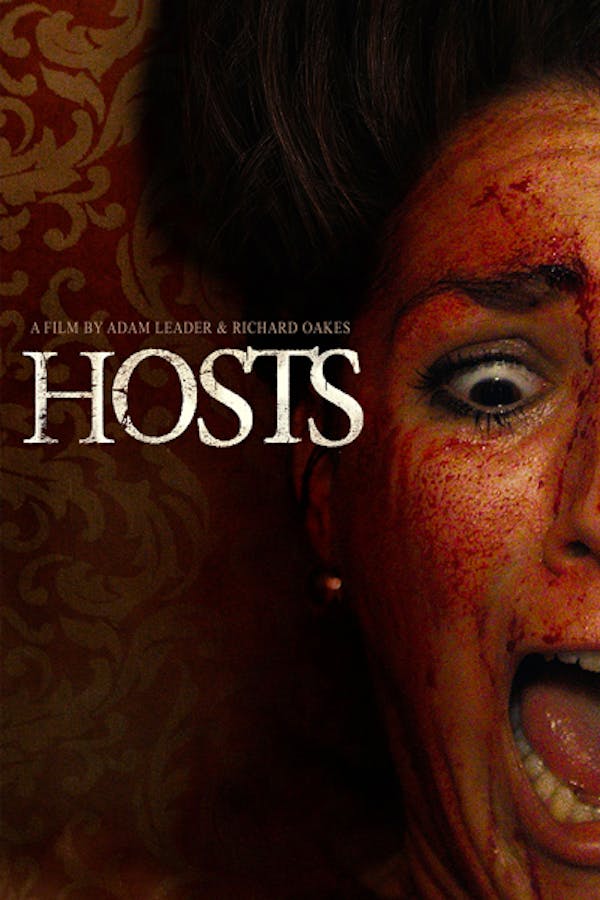 Hosts
Directed by Adam Leader, Richard Oakes
When a family invites their neighbors over to celebrate Christmas Eve, they do not realize that their friends had just become hosts to a malicious entity hellbent on taking over the world. The family find themselves fighting for their lives in a night of unimaginable terror.
Christmas dinner is ruined when a family unknowingly invites a demonic entity into their home.
Cast: Neal Ward, Nadia Lamin, Frank Jakeman
Member Reviews
Well acted and great gore. The story leaves a lot to be desired.
i feel like the entire reason this movie was made was to facilitate the existence of the hammer scene. and i approve. the quirky inflections the demons had in their voices was awesome too.
I enjoyed this, there was some good scares and its an original idea (I think). There isn't really much story or character development, but it doesn't need that. The movie just throws you into a situation and then you watch it play out. It was short and didn't really have an ending, but overall a good watch.
So stupid. Don't waste your time.
Good watch kinda confusing at times but if u pay attention pretty interesting