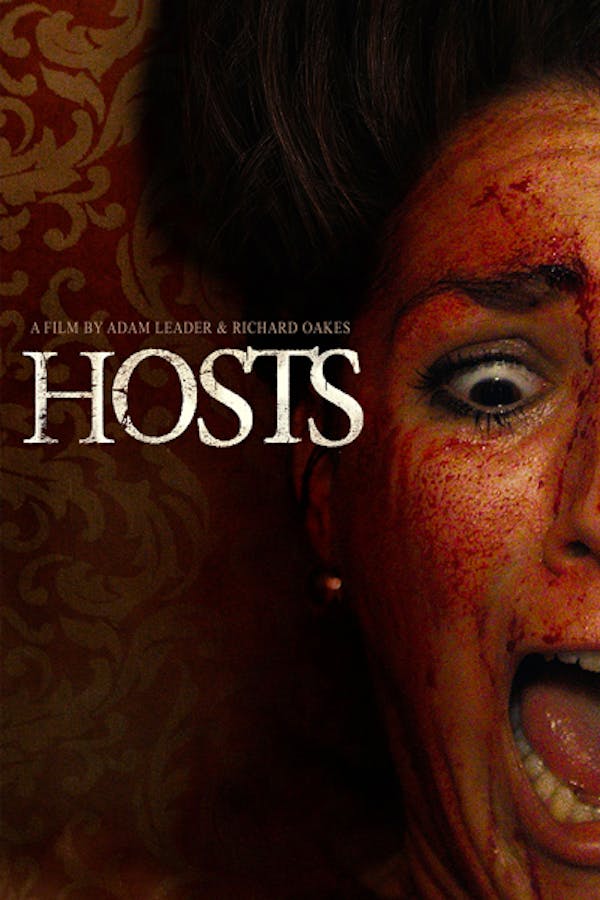 Hosts
Directed by Adam Leader, Richard Oakes
When a family invites their neighbors over to celebrate Christmas Eve, they do not realize that their friends had just become hosts to a malicious entity hellbent on taking over the world. The family find themselves fighting for their lives in a night of unimaginable terror.
Christmas dinner is ruined when a family unknowingly invites a demonic entity into their home.
Cast: Neal Ward, Nadia Lamin, Frank Jakeman
Member Reviews
Great movie! Brutal, bloody and just how I like 'em.
Way better than I thought it was going to be after reading these reviews. Brutal moments and some really great scenes. No real explaination and some hammy acting in places but I thought it was great.
This was a tough watch because of the level of evil and brutality directed at such innocent people. One scene in particular was depressingly horrific. Not a fun one but well made and scary.
Small cast, small imagination and small impact on the viewer. Might have been an interesting play or the theater performance but not on the scale of a movie.
I really wish I liked this more, but good lord, the pure MISERY exuding from this movie was awful. Like, I understand horror is not fun or pretty or nice, but this was just twisted. I wish they would've explained the entity/entities more. If you love depressing gore this will be right up your alley. Sadly, it wasn't at all my type of thing.