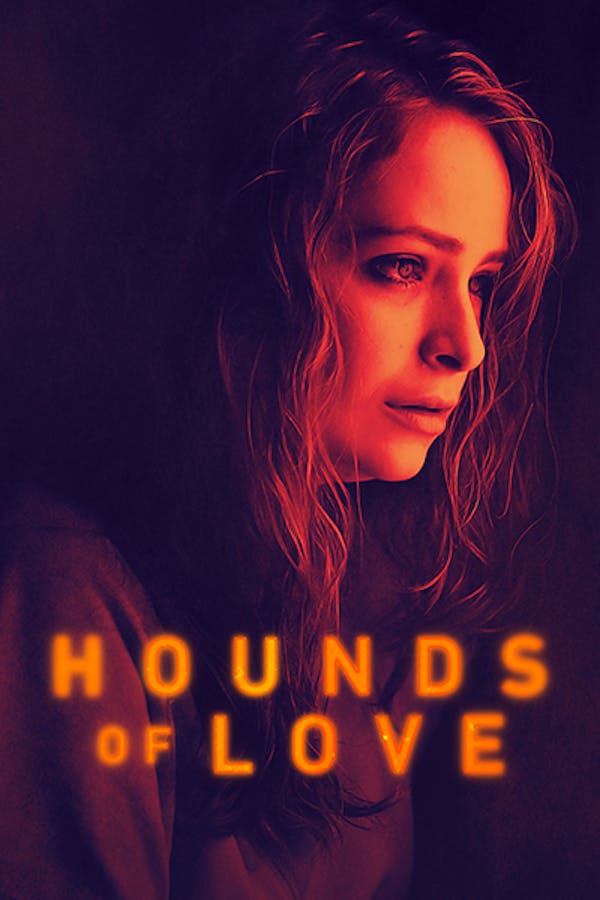 Hounds of Love
Directed by Ben Young
In the mid 1980's, seventeen year old Vicki Maloney is randomly abducted from a suburban street by a disturbed couple. As she observes the dynamic between her captors she quickly realises she must drive a wedge between them if she is to survive. Inspired by real life crimes, HOUNDS OF LOVE is a frightening thriller examining themes of breaking free from psychological control and domestic violence. A SHUDDER EXCLUSIVE. Contains strong language, violence and gore.
A 17 year-old girl must survive the couple who adbucted her.
Cast: Emma Booth, Ashleigh Cummings, Stephen Curry
Member Reviews
Excellent movie. The Aussies make great horrors
reminded me of fred & rose west apart from the ending good film
This was so well done! none of the abuse was shown, and everything i wanted to happened.
Really good film, and unlike others of its kind it's respectful of the young actress- ensuring none of the abuse is seen, so it's not a torture porn. Fantastic acting from all of the cast. Highly recommended.
It was ooook. It is horrific that it's based on a true story. And to imagine that girl going through that would have been so frightening. As for the film itself it was very slow and I found myself getting distracted.