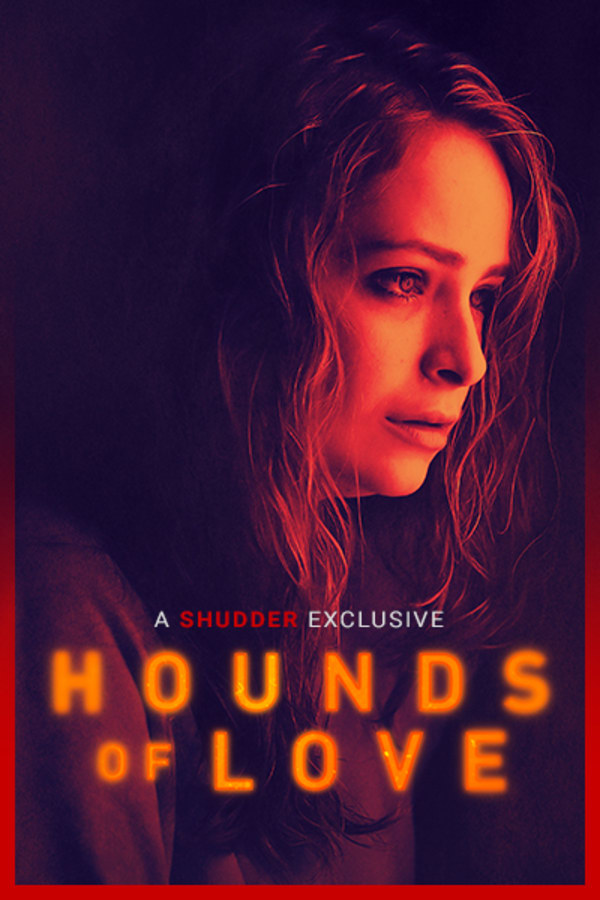 Hounds of Love
Directed by Ben Young
In the mid 1980's, seventeen year old Vicki Maloney is randomly abducted from a suburban street by a disturbed couple. As she observes the dynamic between her captors she quickly realises she must drive a wedge between them if she is to survive. Inspired by real life crimes, HOUNDS OF LOVE is a frightening thriller examining themes of breaking free from psychological control and domestic violence. A SHUDDER EXCLUSIVE. Contains strong language, violence and gore.
A 17 year-old girl must survive the couple who adbucted her.
Cast: Emma Booth, Ashleigh Cummings, Stephen Curry
Member Reviews
Thought I saw the abductress girl in a coffee shop yesterday, she was beautiful, until I remembered what she'd done, and how her film had been ruined by a stylised slo-mo Joy Division ending.
Great Aussie movie, dark and disturbing, even more so because this is based on real life events.
Chilling, disturbing and tense movie that had me engrossed from start to finish with extraordinary acting and great cinematography. towards the end I was on the edge of my seat from the suspense. I got recommended this gem months ago and im so happy I finally got around to watching. Definitely worth checking out if you haven't already.
A very good yet truly disturbing movie especially knowing this stuff really happens. It had me on edge the whole time.