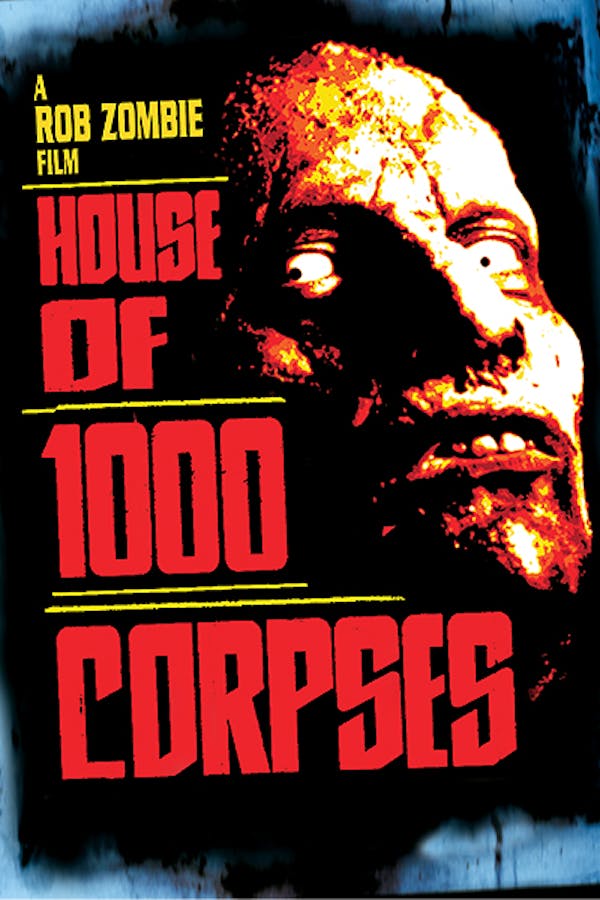 House of 1000 Corpses
Directed by Rob Zombie
Helmed by Rob Zombie, this gore fest follows two young couples on their quest to find the truth about a mythical character known only as "Dr. Satan." Set in rural Texas in the 1970s, the group gets more than they bargained for when they find themselves stranded in an all-too-realistic house of horrors. The introduction to Zombie's now-cult Firefly clan, the director's debut remains a vicious funhouse imbued with the savage quality of 70s terror. Contains strong language, sexual scenes, violence and gore.
Two couples find a house of horrors in Rob Zombie's first film.
Cast: Sid Haig, Bill Moseley, Sheri Moon, Karen Black, Rainn Wilson
Member Reviews
Great flick by Rob Zombie. One of my favs
I saw this movie in the theater and it's still bad ass. gotta say though lords of salem is a shit sandwich man, wtf Rob?
Entertaining enough, I actually enjoyed the style a lot, but the most interesting and engaging part of the movie only really starts happening in the last act, it pads a lot of time with "hur dur aint hillbillies goofy and creepy" and.. meh.
I remember seeing this movie when it came out in theaters when I was 17. I've definitely watched it at least 50 or 60 times since then, and I'll probably watch it 50 or 60 more times before I head out. This movie is a classic, and definitely in my top 20 list.
A seriously fucked up movie, but still an amazing classic.