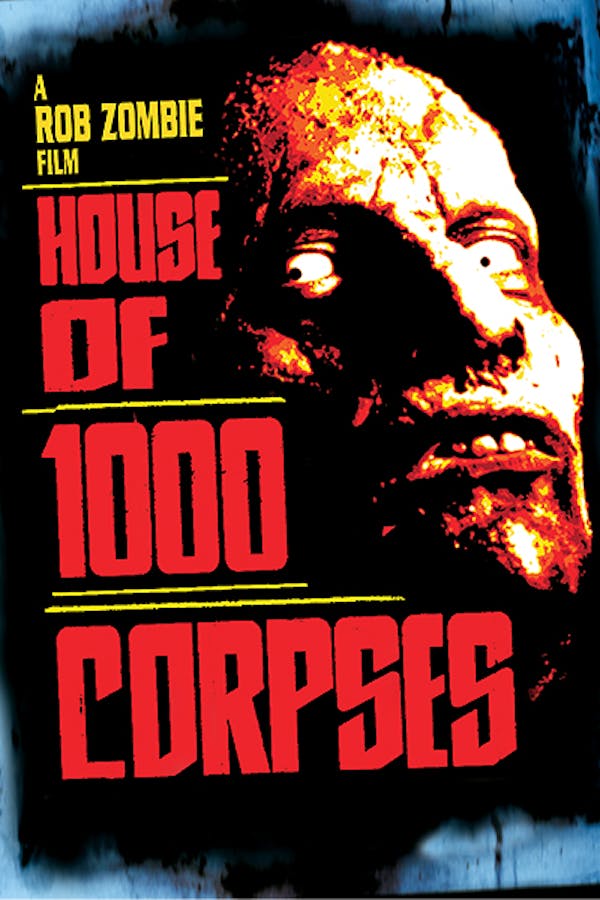 House of 1000 Corpses
Directed by Rob Zombie
Helmed by Rob Zombie, this gore fest follows two young couples on their quest to find the truth about a mythical character known only as "Dr. Satan." Set in rural Texas in the 1970s, the group gets more than they bargained for when they find themselves stranded in an all-too-realistic house of horrors. The introduction to Zombie's now-cult Firefly clan, the director's debut remains a vicious funhouse imbued with the savage quality of 70s terror. Contains strong language, sexual scenes, violence and gore.
Two couples find a house of horrors in Rob Zombie's first film.
Cast: Sid Haig, Bill Moseley, Sheri Moon, Karen Black, Rainn Wilson
Member Reviews
You can tell this is his first movie. I really like the Captain Spaulding parts. You can see the music video directing influences in it. The music's great, but there's a ton of cutaways, that make no sense, and then ultimately add nothing to the movie. In some parts, it even gives away character traits, and spoils any potential tension, I'm talking about Baby in the beginning. After the Rocky Horror part, where they have to get out of the rain, and spend the night at the spooky house, complete with Riff Raff (the Beard he grows overnight definitely helps) The rest of the movie seems like a professionally done Haunted house- you keep going from horrifying room to room without any real theme, or continuity. I think the best thing to do, now that he's got a couple of better films under his belt, is to make a version of Texas chainsaw massacre, which he clearly wanted to make all along.
Honestly, just awful. I regret spending the time watching this. Read a synopsis and move right along to the Devil's Rejects.
This movie brought back childhood nostalgia for me. It felt like one giant over the top haunted house attraction. The crazy characters and crazy scenes beought me back to when I used to go to haunted houses every year with my family as a child. It's like the worlds best haunted house in movie form. Super enjoyable and unique!