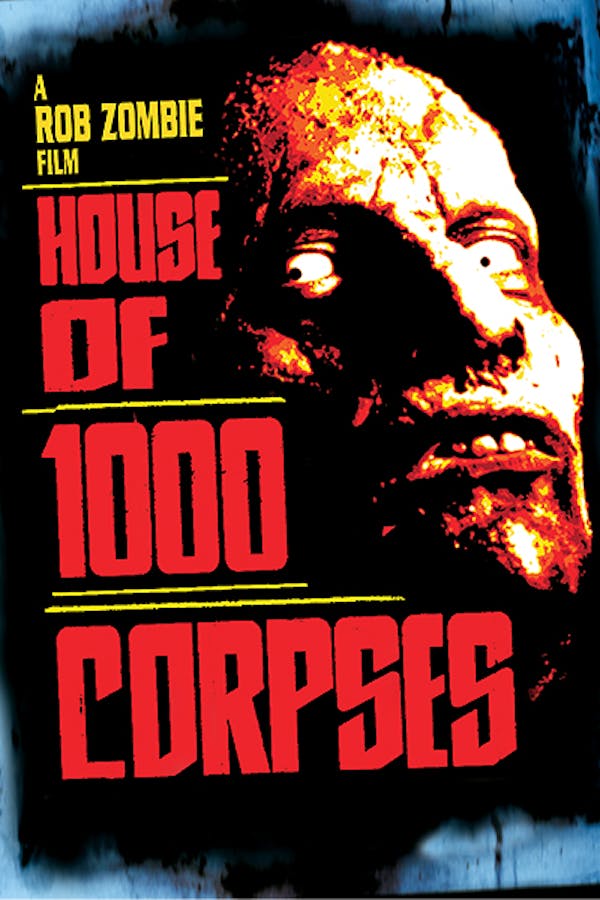 House of 1000 Corpses
Directed by Rob Zombie
Helmed by Rob Zombie, this gore fest follows two young couples on their quest to find the truth about a mythical character known only as "Dr. Satan." Set in rural Texas in the 1970s, the group gets more than they bargained for when they find themselves stranded in an all-too-realistic house of horrors. The introduction to Zombie's now-cult Firefly clan, the director's debut remains a vicious funhouse imbued with the savage quality of 70s terror. Contains strong language, sexual scenes, violence and gore.
Two couples find a house of horrors in Rob Zombie's first film.
Cast: Sid Haig, Bill Moseley, Sheri Moon, Karen Black, Rainn Wilson
Member Reviews
Not bad! Kind of a super twisted homage to Texas Chainsaw Massacre. If you like TCM, this one is like it but on steroids. Spaulding is an excellent character, and I wish we got to see more of him! I wouldn't say this movie is very scary, just deranged, sadistic, and darkly humorous. The plot kind of spirals out of control at the end, but the acting is good and the direction is competent and stylish.
Love it. will always love it!
We all know this movie was strictly made so Rob Zombie can show off his wife naked. we all know.....excuse me im gonna watch it again.
Hands down, no question. It's a classic. Unflinchingly Grimy and vicious with a comical bite. It's at the very least entertaining but it's so much more. I Can reasonably say It's a major viewing that got me into horror ( I was 12 when it came out lol ) and the simple fact that it brought along one of the All-Time greats with The Devils Rejects, that itself merits a watch. You may not like it, but you won't forget it.