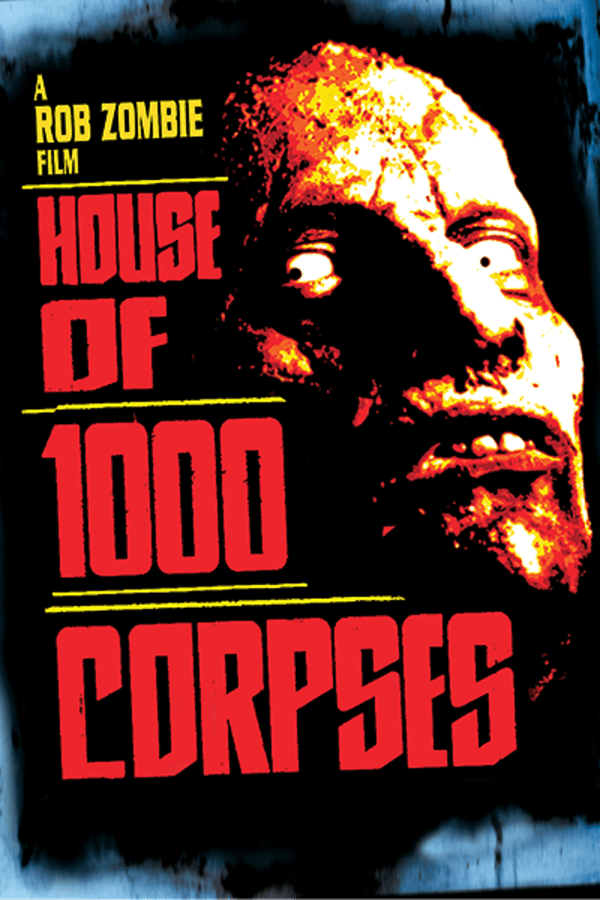 House of 1000 Corpses
Directed by Rob Zombie
Helmed by Rob Zombie, this gore fest follows two young couples on their quest to find the truth about a mythical character known only as "Dr. Satan." Set in rural Texas in the 1970s, the group gets more than they bargained for when they find themselves stranded in an all-too-realistic house of horrors. The introduction to Zombie's now-cult Firefly clan, the director's debut remains a vicious funhouse imbued with the savage quality of 70s terror. Contains strong language, sexual scenes, violence and gore.
Two couples find a house of horrors in Rob Zombie's first film.
Cast: Sid Haig, Bill Moseley, Sheri Moon, Karen Black, Rainn Wilson
Member Reviews
I've put off watching this for quite a while, just because I had a bad feeling it would be a waste of my time. While I wouldn't say it was a waste, I still feel justified in putting it off for so long. What we have here is basically Rob Zombie's (self-confessed disappointing) love-letter to the horror movies that made him all he is today. For folks like (I'm guessing) the Shudder Subs, this should hit a bit of a sweet spot if only for playing spot-the-homage. He's managed some truly inspired casting in Bill Moseley (best remembered by horror fans as Chop-Top in equally over-the-top Texas Chainsaw Massacre 2) and Karen Black (in her usually corny, dotty role), but it pretty much stops there. The victims are so painfully irritating, we not only know they're destined for death but we actually look forward to it. Unfortunately, as a first-time writer/director Zombie makes a lot of missteps. The interstitials/flashes that constantly cut in to no good purpose tend to cut any tension he may be building up, instead distancing us further from the action. The plot is kind of all over the place (largely as a result of the aforementioned homage nature of the project), trying too hard to work in too much and as a result feeling like just a strung-together mess of set pieces. He's concocted some great baddies, though, and a bit of good atmosphere, even if the whole thing comes across mostly as WWF: The Horror Movie rather than anything else. Not gonzo enough to satisfy my gonzo urge, not horror enough to scratch that itch, it's largely a disappointment for the discerning horror fan.
loved it since it came out in the cinema and re watched yesterday and still loved it
An utter fever dream, but an amazing fever dream
This movie is cherry coke, the average horror movie is zero sugar diet coke.