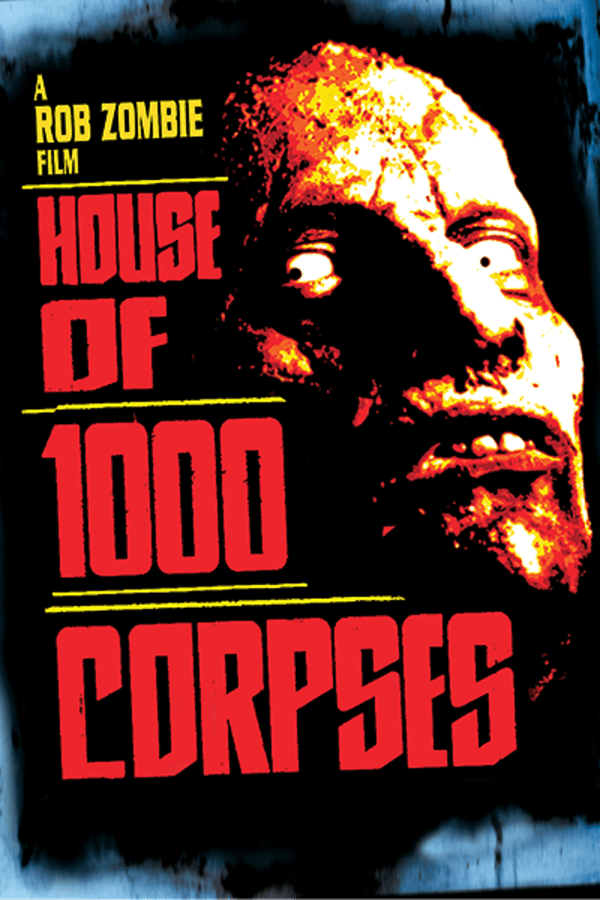 House of 1000 Corpses
Directed by Rob Zombie
Helmed by Rob Zombie, this gore fest follows two young couples on their quest to find the truth about a mythical character known only as "Dr. Satan." Set in rural Texas in the 1970s, the group gets more than they bargained for when they find themselves stranded in an all-too-realistic house of horrors. The introduction to Zombie's now-cult Firefly clan, the director's debut remains a vicious funhouse imbued with the savage quality of 70s terror. Contains strong language, sexual scenes, violence and gore.
Two couples find a house of horrors in Rob Zombie's first film.
Cast: Sid Haig, Bill Moseley, Sheri Moon, Karen Black, Rainn Wilson
Member Reviews
Rob Zombie's masterpiece!!! Absolutely love this film. By far one of the top 5 horror movies of the last 10 years. This one will be a classic.
One of the worst sins ever committed by man.
Wow, what a brilliantly insane movie! Very gritty and I love the throwback camera styles/effects. And that's saying a lot for me since I greatly dislike most of Rob Zombie's work (i.e. - his lame music and that awful remake of Halloween).
A very mad, but enjoyable movie!