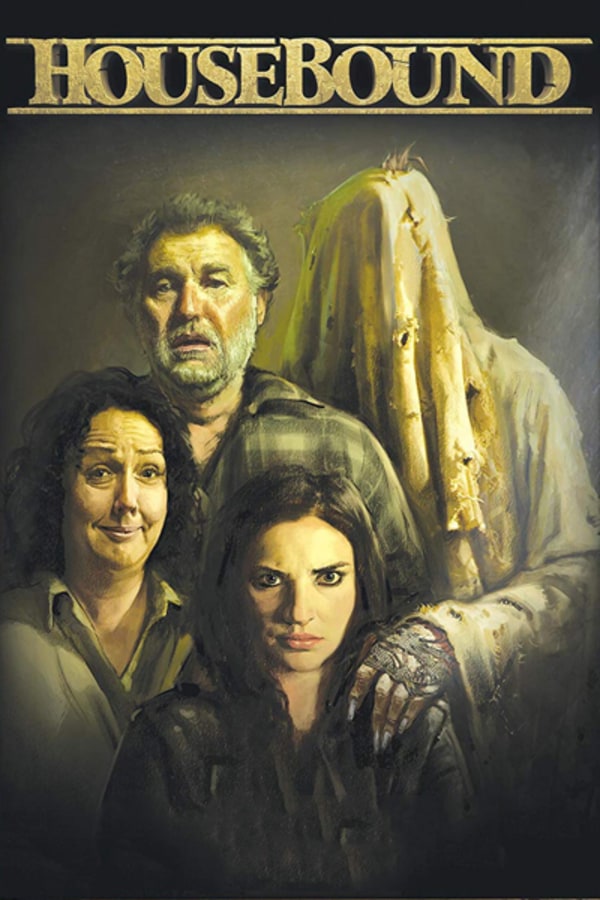 Housebound
Directed by Gerard Johnstone
Kylie Bucknell is forced to return to the house she grew up in when the court places her on home detention. Her punishment is made all the more unbearable by the fact she has to live there with her mother Miriam - a well-intentioned blabbermouth who's convinced that the house is haunted. Kylie dismisses Miriam's superstitions as nothing more than a distraction from a life occupied by boiled vegetables & small-town gossip. However, when she too becomes privy to unsettling whispers & strange bumps in the night, she begins to wonder whether she's inherited her overactive imagination, or if the house is in fact possessed by a hostile spirit who's not particularly thrilled about her return.
Placed in home detention, Kylie Bucknel is convinced her mother's home is haunted.
Cast: Morgana O'Reilly, Rima Te Wiata, Glem-Paul Waru
Member Reviews
Super fun movie! Lots of comedic scenes along with genuinely creepy ones. Very creative and worth the time. Absolutely loved it!
Omg what is with these new movies and these unnecessary scenes with that awkward forced dialogue? There is building suspense and then there is just filler! I honestly can't take these awful newer haunted house movies where literally nothing happens for the first 3/4 of the movie except maybe a few jump scares and dream sequences. This formula has been done to death, stop insulting our intelligence!
After watching Housebound and 100 Bloody Acres, I'm reconsidering my distaste for the horror comedy genre. This one is well-done on every level. Acting is pretty good, script also solid, enough action and gore (near the end) to satisfy horror fans from casual to discriminating, and quite funny too (mum especially). I'll echo the references to Peter Jackson's pre-LotR work. Original, interesting, enjoyable.
I hated this movie. It stunk.