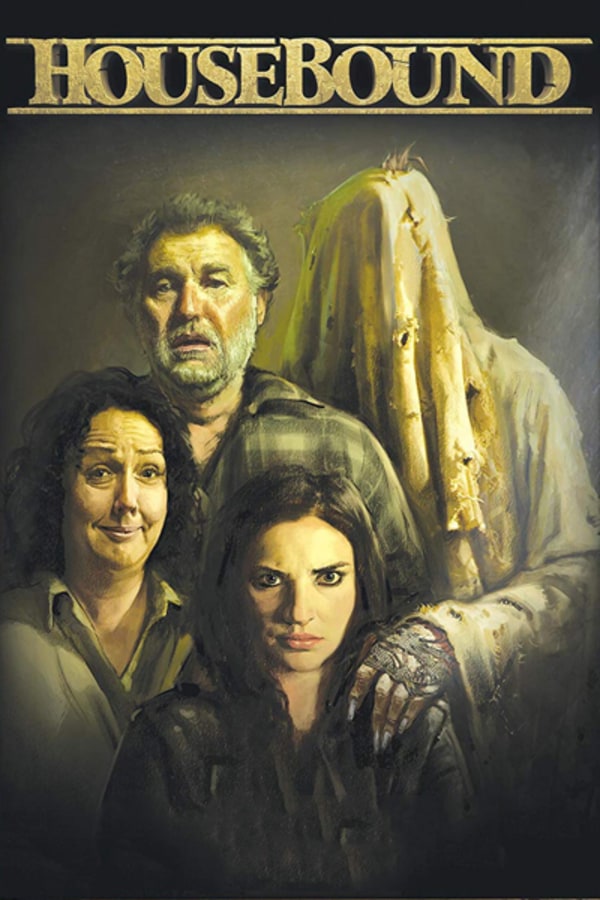 Housebound
Directed by Gerard Johnstone
Kylie Bucknell is forced to return to the house she grew up in when the court places her on home detention. Her punishment is made all the more unbearable by the fact she has to live there with her mother Miriam - a well-intentioned blabbermouth who's convinced that the house is haunted. Kylie dismisses Miriam's superstitions as nothing more than a distraction from a life occupied by boiled vegetables & small-town gossip. However, when she too becomes privy to unsettling whispers & strange bumps in the night, she begins to wonder whether she's inherited her overactive imagination, or if the house is in fact possessed by a hostile spirit who's not particularly thrilled about her return.
Placed in home detention, Kylie Bucknel is convinced her mother's home is haunted.
Cast: Morgana O'Reilly, Rima Te Wiata, Glem-Paul Waru
Member Reviews
Overall not bad, had some funny bits too
One of my favs! Was so thrilled to find Shudder was carrying this one. Funny, fun, with some sneaky plot twists. If you're into horror comedies, this bud's for you. It's not what you think and will keep you guessing right through to the final act.
Surprisingly good, refreshing.