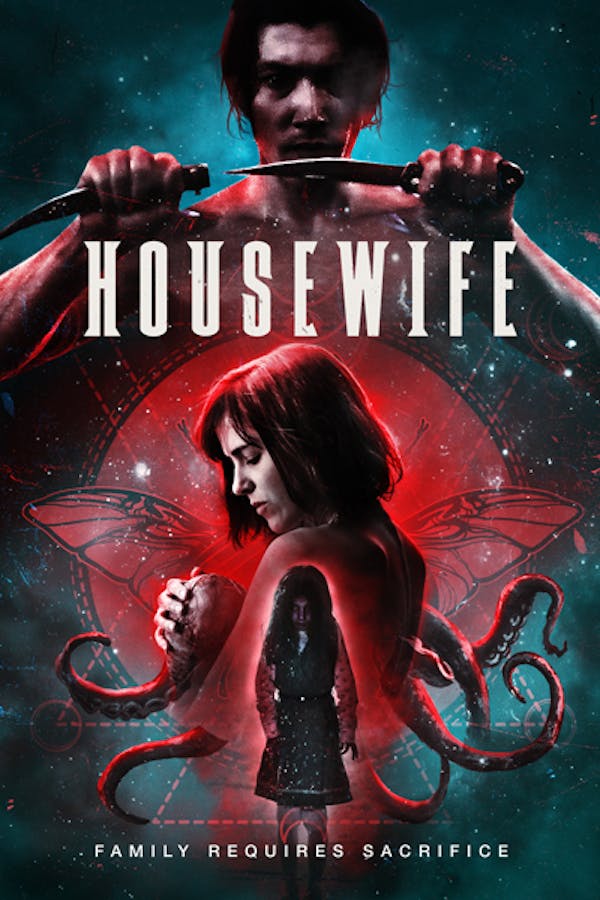 Housewife
Directed by Can Evrenol
Haunted by a horrific childhood trauma for twenty years, Holly struggles with vivid, disturbing nightmares that leave her detached and unable to live a normal life. Then an old friend recommends Holly meet with charismatic cult leader Bruce O'Hara, and she is led on a twisted journey of waking dreams that will begin to unravel the fabric of reality and reveal the truth about Holly's family…a terrifying destiny.
After Holly meets a cult leader, she is led on a twisted journey of waking dreams.
Cast: Can Evrenol, Cem Özüduru
Member Reviews
Visually, it's wonderful and the ending is good by itself. But the characters are uninteresting and I coupdn't really care what they were going through
Lovecraftian horror and totally up my alley. Written and directed by the same guy who did "Baskin". Check it out!
Saw this a while ago and didn't care for it, but highly recommend another movie named "Baskin" from same director. Hope Shudder picks that one up. Will watch that one again. Nice take on the cult slasher and unraveling minds. But "Housewife" was meh.
Weird soft core porn with a nonsense ending. I watched the whole thing on 2x speed and still wasted my time.
As a fan of Lovecraftian style weird fantasy, I really enjoyed this. Not really "scary" but more weird and bizarre. Not an action driven film, relies more on atmosphere and the interaction between the characters for most of the film, leading up to a rather dramatic ending. Quite a bit of gore, nudity and sexual scenes to keep things interesting and build the tension between the characters. Definitely could have developed the backstory a bit more to give it a little more depth but overall I thought this film was very well done. The visuals and the camera work are exceptional. The acting was good, with a solid performance by the main character of Holly, however, it seemed that the other characters were written in more as "filler". We don't really know too much about them, and they could have been developed a bit more to draw the viewer in so we actually care about what happens to them. Love the artwork and graphics, but I think they could have gone with a better title than "Housewife". Doesn't really do the film justice. Overall, applause to the cast and crew on a job well done. Would love to see more from them.