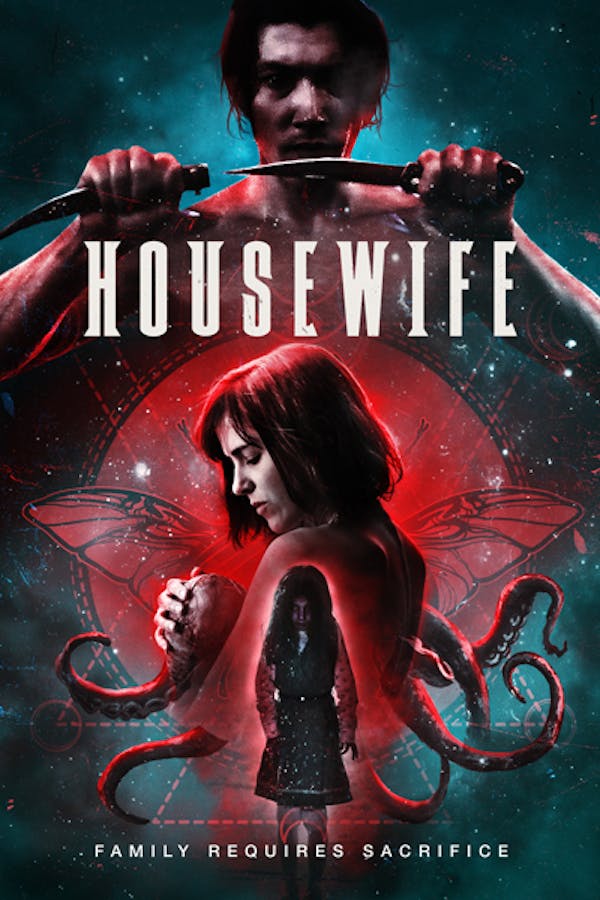 Housewife
Directed by Can Evrenol
Haunted by a horrific childhood trauma for twenty years, Holly struggles with vivid, disturbing nightmares that leave her detached and unable to live a normal life. Then an old friend recommends Holly meet with charismatic cult leader Bruce O'Hara, and she is led on a twisted journey of waking dreams that will begin to unravel the fabric of reality and reveal the truth about Holly's family…a terrifying destiny.
After Holly meets a cult leader, she is led on a twisted journey of waking dreams.
Cast: Can Evrenol, Cem Özüduru
Member Reviews
Lots of praise for this film and the guts it takes to make this, but I also hope people notice the fascinating synthesis of Giallo and Korean cinema. I hope this one gets the love it deserves
This is a really effective film, it's lovingly crafted to hurt you. A sick little stroke of intent and symbolism is hidden in every choice. Lots of wimps or dummies are unhappy with this one in the reviews, but I don't know how they expect horror to advance as an art form when movies like this are disregarded.
This thing was absolutely bent, and mostly in a good way. The acting came off slightly stilted, but I'm not sure if that's just the oddity of English dialogue delivered by native Turkish-speakers. Clementine Poidatz gave a solid performance, though, as did David Sakurai, and being as these were the key performances, I'm willing to call it good. The plot kind of loops in on itself, leaving things feeling kind of confused, by the end, but I feel that largely works in its favour. It keeps the audience off-balance and uncomfortable. Oh, and shout-out to that fantastic score.
Poor acting which made one not really care about the characters. The story was weak and nonsensical. Big disappointment.
This was some of the worst acting I've ever seen. Period. The actors, writers, editors and composers needed to be fired to make this film decent. Long story short, skip it and watch something better. Like The Void.