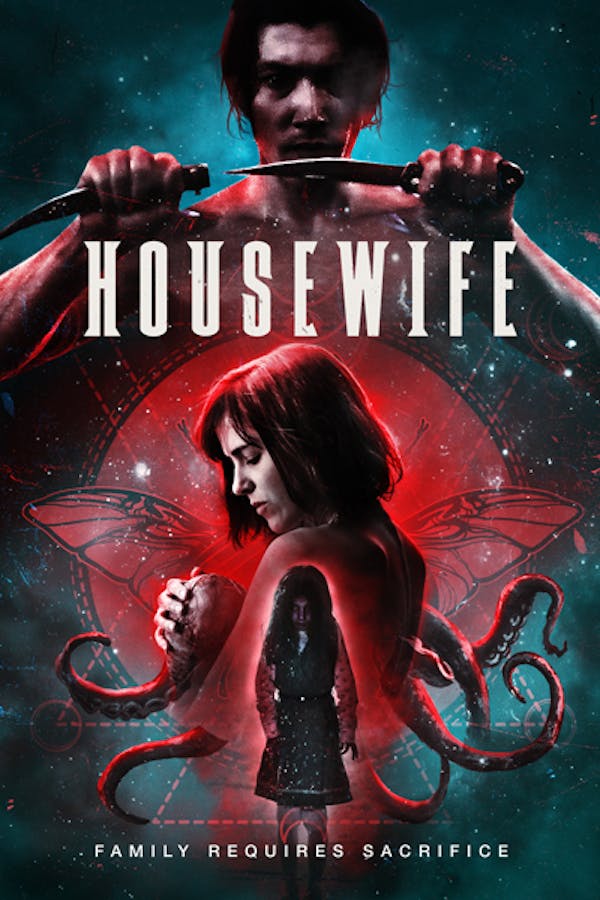 Housewife
Directed by Can Evrenol
Haunted by a horrific childhood trauma for twenty years, Holly struggles with vivid, disturbing nightmares that leave her detached and unable to live a normal life. Then an old friend recommends Holly meet with charismatic cult leader Bruce O'Hara, and she is led on a twisted journey of waking dreams that will begin to unravel the fabric of reality and reveal the truth about Holly's family…a terrifying destiny.
After Holly meets a cult leader, she is led on a twisted journey of waking dreams.
Cast: Can Evrenol, Cem Özüduru
Member Reviews
Sooooooo....WTF. This movie was all over the place. Should be called "White Bitches: Weird". Why pee in the sink when there are perfectly good working toilets? WTF why are there children ripping clothes off a grown woman? 3 💀 for the face ripping scene and the Cuthulu monster .
Ummm. This movie is a lot.
Loved it! Lovecraftian story with great flashbacks, twists and turns. Ending leaves you guessing.
it's not bad but there are so many why!? moments. Why does the movie keep getting horny for intense moments then shifting gears fast enough to give you whiplash. Why did she pee in the sink? Random masturbation scene while thinking of the murder of her sister. Many elements felt useless and shoehorned in because why not? I can't say it wasn't entertaining, but I think the story could have been a little more fleshed out, especially the ending. Just say more about an element of the film instead of quickly skipping to something else.
If you like weird movies that make you ask 10 more questions with every answer you find until the end there's just a giant hentai monster in the clouds, then this is the flick for you. It's 80 minutes of getting lost in the timeline with a mash of flashback and dream inceptions with very little explanations along the way seemingly rushing to the next "weird questionsable twise