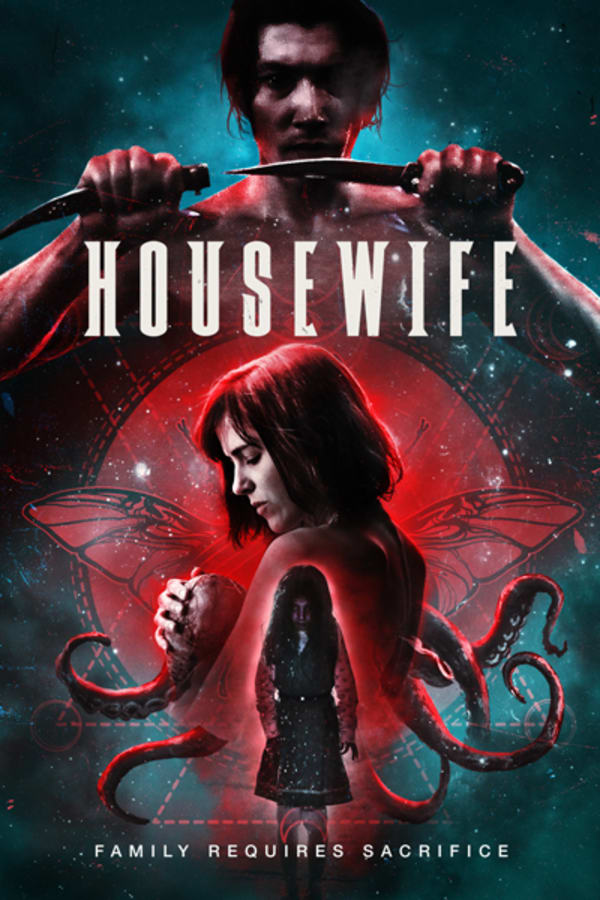 Housewife
Directed by Can Evrenol
Haunted by a horrific childhood trauma for twenty years, Holly struggles with vivid, disturbing nightmares that leave her detached and unable to live a normal life. Then an old friend recommends Holly meet with charismatic cult leader Bruce O'Hara, and she is led on a twisted journey of waking dreams that will begin to unravel the fabric of reality and reveal the truth about Holly's family…a terrifying destiny.
After Holly meets a cult leader, she is led on a twisted journey of waking dreams.
Cast: Can Evrenol, Cem Özüduru
Member Reviews
Wasn't bad, you'll have no idea to what is going on lol.
That was weird. To say too much about the film is to give away the ending, let's just it is definitely Lovecraftian. I am not sure why so many did not understand the movie as it explained itself and followed pretty much a linear story. Yes, there are some things that could have used a bit more background. I think the best viewing of the movie is with the subtitles being enabled and not being shy about replaying some of the scenes. The cast does a good job with the stress of the material, the visuals and editing is good. The music takes you aback a bit. I will not be spoiling anything to say that a cult is involved, but you should keep in mind that the cult is not the only force in the movie.
I definitely enjoyed this. Kept me off kilter and unsure of what was going on. Inventive and different. I'm still thinking about it two weeks later and decided to review it. Not perfect by any means but I will watch more films by this director.
It's definitely ambitious, with a reach that frequently exceeds its grasp. But I do appreciate the filmmakers refusing to compromise on their vision, budget (and, occasionally, acting talent) be damned. As for the narrative not making sense, this simply isn't true. Events in the film operate in a Lynchian dream state logic that will require some thought - and, more than likely, a second or third viewing to begin to fully comprehend. Also, there's good gore and decent nudity!
Yeah, this is going to be a no for me. This seemed as if it was a horror version of "Hellboy", mixed with that of "The Void". Wasn't even horror. What ever happened to actual horror movies? Does no make them anymore? Or have imagination to write a good story? Too many remakes, too many knock offs.