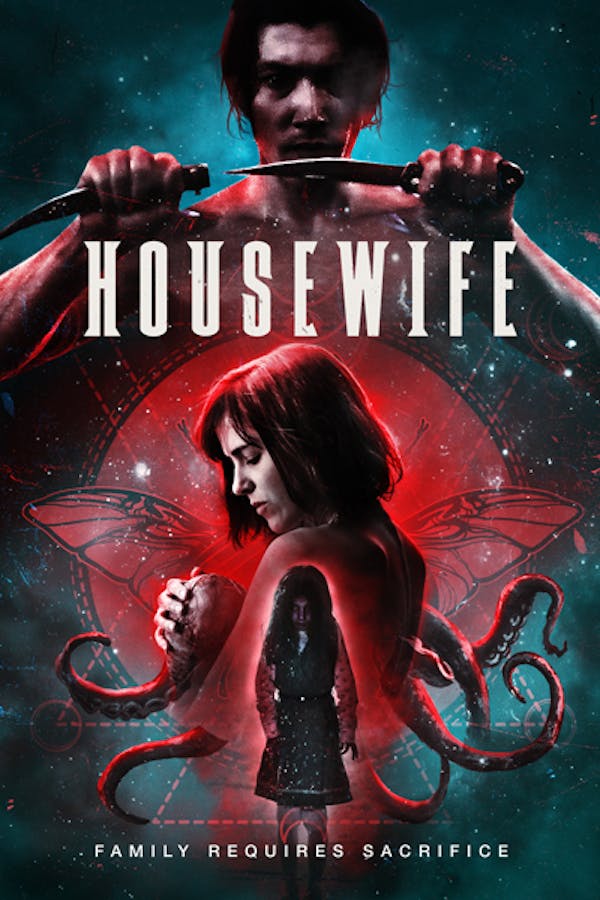 Housewife
Directed by Can Evrenol
Haunted by a horrific childhood trauma for twenty years, Holly struggles with vivid, disturbing nightmares that leave her detached and unable to live a normal life. Then an old friend recommends Holly meet with charismatic cult leader Bruce O'Hara, and she is led on a twisted journey of waking dreams that will begin to unravel the fabric of reality and reveal the truth about Holly's family…a terrifying destiny.
After Holly meets a cult leader, she is led on a twisted journey of waking dreams.
Cast: Can Evrenol, Cem Özüduru
Member Reviews
interesting... wish someone would have advised me to not watch this sober. still pretty interesting nonetheless. Don't listen to the naysayers, this was a perfectly legitimate waste of time. unique trumps mediocre every day of the week. I would like to see this redone with a better budget and more detailed story.
Well done art/horror. Early portions creep through gorgeous cinematography and an interesting, weaving plot. All building to a satisfying payoff of shock and gore. If there's anything to complain about, the acting isn't on the level of the movie's otherwise high standards, and some of it's grandiose gestures could be construed as cheesy. This didn't detract too much to me though, as I found plenty to enjoy.
Don't watch this piece of shit. Or skip to the last 5 minutes and watch that
This is a weird one and hard to follow at some points. However it is also some damn good Lovecraftian horror!
Pretty good,dug the surrealist vibe, acting was pretty spot on, kept my interest til the end which was impressive for what I'm assuming is a budget film.