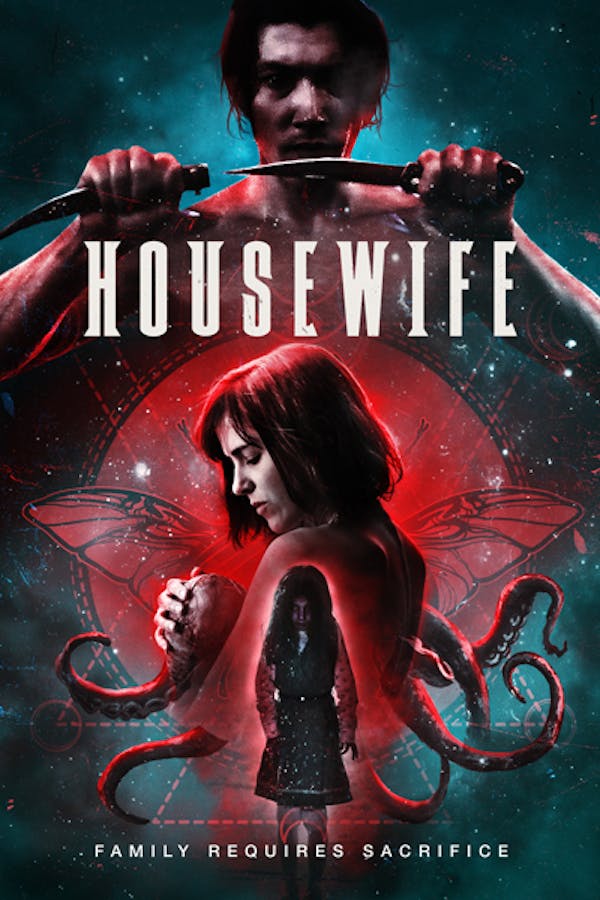 Housewife
Directed by Can Evrenol
Haunted by a horrific childhood trauma for twenty years, Holly struggles with vivid, disturbing nightmares that leave her detached and unable to live a normal life. Then an old friend recommends Holly meet with charismatic cult leader Bruce O'Hara, and she is led on a twisted journey of waking dreams that will begin to unravel the fabric of reality and reveal the truth about Holly's family…a terrifying destiny.
After Holly meets a cult leader, she is led on a twisted journey of waking dreams.
Cast: Can Evrenol, Cem Özüduru
Member Reviews
What the f*ck did I just watched?! If you can get past the terrible acting, this is pure madness.
this movie was ok but weird lmao 🤣
It wasn't what I expected but not in a bad way! Definitely going to stick with me for a while...
This is the modern Lovecraftian Cult film I have been wishing for! It starts as a slow burn about trauma and shame, and turns into a surreal and nightmarish romp. For patient gore lovers there is a payoff at the end.