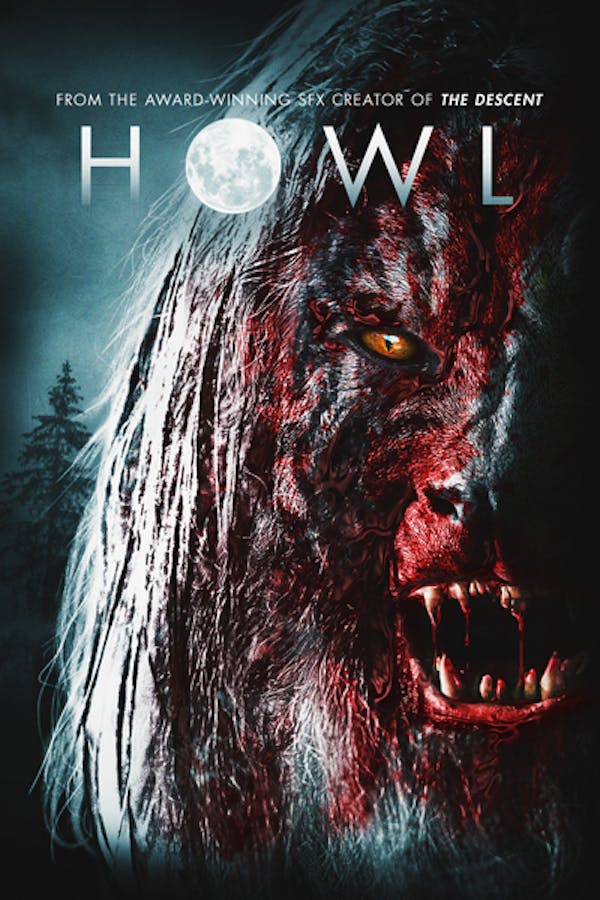 Howl
Directed by Paul Hyett
Passengers on a night train are attacked by a vicious creature out of folklore, and must band together in order to survive until morning.
Passengers on a night train are attacked by a vicious werewolf.
Cast: Ed Speleers, Rosie Day, Elliot Cowan, Shauna Macdonald, Holly Weston
Member Reviews
The cover of this movie does not give it credit. When I looked at the cover I thought it was going to be some B-Level cheesy horror movie with probably a lot of nudity, characters you would expect to see in Jason X and bad CGI. This film had none of those things and was actually more like 28 Days Later. This film is entertaining, suspenseful and good based on the actors and the character development. The story evolves with each actor and I like how each actor changes as the story goes on. That twist within itself is the reason I gave this film 4 stars. I found myself wanting more from each character and wishing there had been fewer characters in this film though. Not that I disliked any actor or character, I just wish there had been more focus on a smaller group. Maybe they should have killed off the party quicker in the beginning? I was also very pleased with the makeup and special effects. A solid 4 star British horror film. It is also very hard for me to give a film 5 stars, so 4 is really good.
Well made. Loved when they fought back.
I thought this movie was incredibly well-made. No cheap scares, great camera work. Great movie.
Wow, can't believe looking at this picture thinking this can't be any good. Well I was wrong it is pretty good. Not bad effects for the Wolf. Acting wasn't over the top dramatic and seemed genuine. Definitely a great werewolf flick and being stuck on a train, nice touch.
Wasn't really feeling a werewolf movie, but I've already burnt through all of the Cosmic Horror. Honestly, I was surprised at how good this was. I've always enjoyed the movies that place a false sense of security in some sort of vehicle or makeshift shelter, eg: Event Horizon, Ghost Ship, Dog Soldiers... Very much worth a watch.