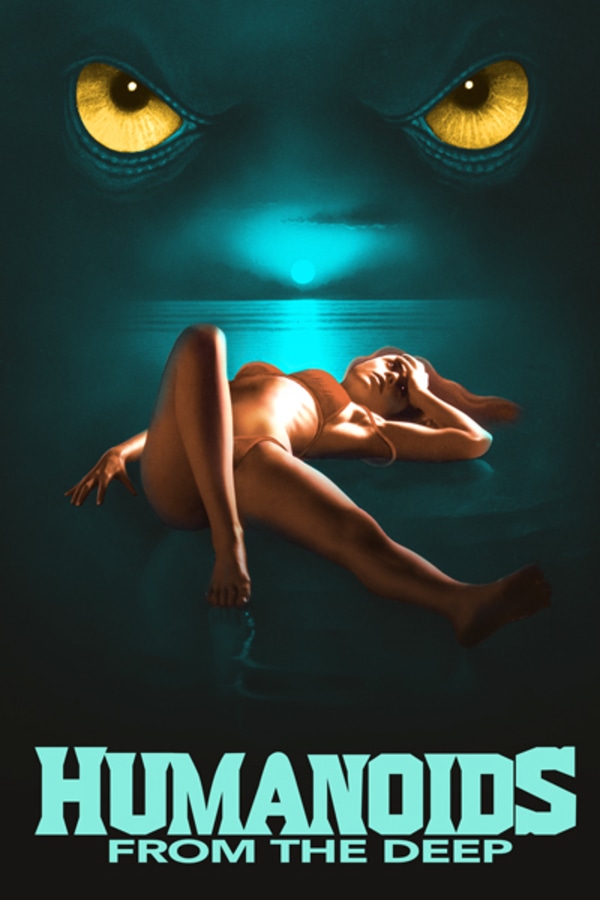 Humanoids from the Deep
Directed by Barbara Peeters, Jimmy T. Murakami
In this gory low-budget shocker from the Roger Corman stable, genetically treated salmon escape the plant and are eaten by coelacanths, who mutate into humanoid monsters with giant craniums and sharp claws. The creatures begin attacking teen couples, killing the boys and mating with the girls (in some pretty graphic monster-rape scenes), creating total pandemonium at the annual salmon festival.
Half man, half fish terrorize a small fishing village in this Roger Corman shocker.
Cast: Doug McClure, Ann Turkel, Vic Morrow, Cindy Weintraub
Member Reviews
Just as stupid yet awesome as it was when I saw it back in the 80's
If I saw 1 more V and 2 more Bs It would be perfect.
Everything I wanted out of a campy 80's horror movie. So bad it was good.
Should have just been called blood breasts and beasts. They fucking choked the family dog.
Derpy looking monsters with big teeth and pulsating green brains tear lots of bikini tops off. So pretty much a masterpiece.